Taking place between Thursday 26th and Sunday 29th May 2016 in the fabulous surroundings of South Derbyshire's Catton Hall, and with undoubtedly the strongest line-up in their 9-year history, 2016 is already set to be a vintage year.
Friday night's headliners are the massively popular Folk-Rock festival specialists, Levellers. Returning to Bearded Theory after their triumphant performance closing the festival in 2013, they will undoubtedly be one of the highlights of the weekend.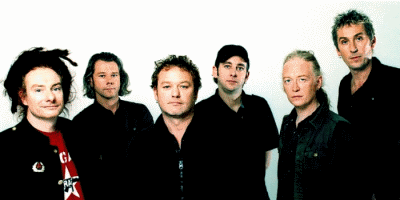 From Billy Bragg, Killing Joke and Jack Savoretti, to Reverend & The Makers, Dub Pistols and legendary Dr Feelgood guitarist Wilko Johnson, the rest of the line up already includes an embarrassment of riches for music lovers across the musical spectrum. Just some of the many other highlights from across all three live stages includeCockney Rejects, folk-poet Beans On Toast, Bruce Foxton's From The Jam, and million-selling acoustic duo Turin Breaks.
With all-new décor and another stunning line-up planned for 2016, The Magical Sounds Dance Stage will once again be providing all things dance-related in their famous big top. Magical Sounds will be releasing their acts shortly.
As you would expect from a festival described by The Daily Mirror as 'One Of The Best Family Festivals', The Children's Village is extensive. In addition to a large and well-equipped family camping zone, a 'rogues hideout' for teens, a full baby care tent and a huge variety of coordinated 'Village Green' style activities (all staff CRB-approved), Bearded Theory is the only festival in the UK to offer a completely free, fully OFSTED-approved on-site school, allowing children ages 5-16 to be eligible for authorised absence.
Bakewell's independent Thornbridge Brewery will continue their successful relationship with Bearded Theory, once again running the on-site bars and bringing with them a wide selection of Ale's and Ciders at exceptionally reasonable prices.
The Big Green Coach Company will once again provide their 'Bearded Bus' to the festival from a wide range of locations across the UK, as well as from local transport hubs. In addition, for every customer who books the 'Bearded Bus', BGCC sponsor and protect 5 square foot of Amazonian Rainforest for 10 years.
http://www.biggreencoach.co.uk/events/bearded-theory-tickets-coach-travel-shuttle-bus
Michael Eccleshall, spokesperson for Bearded Theory Festival says, "We are proud to announce a mouthwatering initial line up for Bearded Theory – we believe it is our strongest ever, and we still have a number of major bookings to release! From Levellers to Jack Savoretti via Turin Breaks and Dub Pistols, there really is something for everyone this year.