It is with great sadness and shock to Nozstock The Hidden Valley that Wu-Tang Clan have cancelled their forthcoming UK shows this weekend without any explanation as to why.
The organisers have been working around the clock since yesterday to find a suitable replacement, and are now very proud to announce that De La Soul will be joining the party this weekend for the 17th Nozstock in beautiful Bromyard.
For over 20 years they have rocked the world with their De La songs full of inscrutable samplings, whimsically irreverent lyrics, social commentary, light rhythm and laid back rhymes. They have gained huge respect within and outside the hip-hop community with their contributions to rap, as well as jazz, funk, soul and alternative genres. Not only are their musical innovations acclaimed and respected worldwide, but they paved a path for many alternative rap groups to come after them. Classic tracks include The Magic Number, Me, Myself and I and Saturdays. Their debut, the ground-breaking 3 Feet High And Rising, remains a peerless album of immense repute.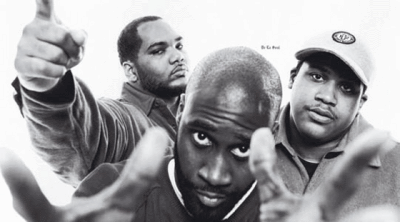 Ella Nosworthy, one of Nozstock's founders, says: "It is with massive regret that we have to announce the cancellation of our Saturday night headliner, Wu-Tang Clan. For many of us it was going to be the highlight of our weekend and we are crestfallen that Wu-Tang Clan are going to be missing out on one of the best audiences they could ever wish for – you guys! We have received no specific reason for the cancellation and are without control to enforce their attendance at Nozstock, we are told we will receive an official cancellation announcement by the end of this week, which we will share with everyone. In the same breath, we have to say a massive thank you to De La Soul for agreeing to headline the Orchard Stage in their place. We're really excited to have them here and to have them step up at such very short notice, and we know they are going to put on a brilliant show for everyone. The festival itself is looking ready – the site looks incredible and we can't wait for it all to start!"
De La Soul join an already amazing lineup which includes Martha Reeves & the Vandellas, Fuse ODG, Neville Staple Band, Beardyman, Hollie Cook, Molotov Jukebox, Will and The People, By The Rivers, The Mouse Outfit ft. Dr Syntax & Sparkz, The Computers, Electric Swing Circus, Mr B The Gentleman Rhymer, Beans on Toast and many more.