Henham Park, Beccles, Suffolk
Thursday 16th – Sunday 19th July 2015
Now in its 10th year, Latitude has proved its point that it is far more than just a music festival. It's an artistic, creative, inspired and imaginative goldmine, stuffed to the brim with an eclectic blend of comedy, live-art, poetry, theatre, as well as choice upon choice of world-class musicians. This is an event that can suit the most rugged of festival goers, on the hunt for a venue to head-bang and let loose, to those whose preference is to sip on a glass of chilled chardonnay, witnessing the very best in contemporary ballet. This year promises to celebrate the ten year anniversary in style, with lashings of exciting and innovative artists – in all forms – ready to entertain, intrigue and enthuse the 35,000 strong crowd.
When it comes to headline artists, Latitude have certainly pulled out the big guns to take to the stage of the Obelisk Arena – an ideal hill-top venue, overlooking the entirety of the stunning Suffolk site. It's difficult to describe the sound of the Friday headliners, British three-piece Alt-J; they're music is instantly recognisable, with their rustic atmospherics and melodic harmonies. This is an act with stunning crowd-unifiers such as Matilda and Hunger of the Pine under their belt, and the headline slot promises to be an enthralling affair to remember for everyone who attends. As Saturday arrives, the sounds of Portishead will be nailing the headline slot; the trio, much like Alt-J, operate in a world of their own, with a magnetic sound that seems to be unlike any other. Currently the only UK date on their tour, it can definitely be said that this is not one to be missed.
The final headliners of the weekend are Noel Gallagher's High Flying Birds; yes, the rock legend himself will be gracing the stage, firing out hits from the bands' new album 'Chasing Yesterday'. From previous sets, it seems Noel and co aren't shy of pulling out back catalogue Oasis classics such as Don't look back in anger and Champagne Supernova within their set, so expect thousands of echoing voices singing in unison at the top of their lungs to top off the weekend.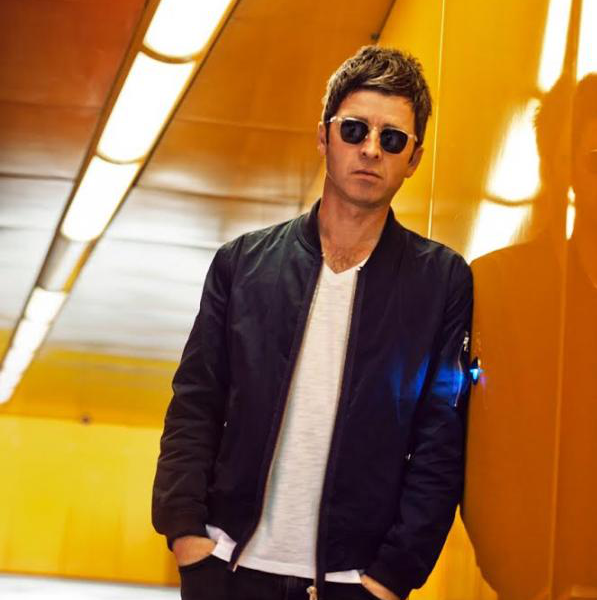 Away from the headliners, there's a plethora of incredible and unique acts performing to keep every soul entertained. Welsh rock legends the Manic Street Preachers will be making their debut performance at Latitude at the Obelisk Arena on Sunday – it seems 12 albums in, the band will never fail to attract the crowds, and Latitude should be no different. Indie rock band The Vaccines – who have just finished touring the States with Mumford and Sons – will be making their way to BBC Radio 6's Music Stage on Saturday, providing a harder alternative to main stage headliner.
With a shimmering lake as a picturesque backdrop, The Lake Stage, curated by Huw Stephens, has an array of handpicked rising stars gracing the stage; To Kill a King, Pretty Vicious and Rea Morris, to name a few, will all be performing at this fantastic open air hub, each to show off their own fresh, unique musical talent.
The special thing about Latitude is the side-splittingly fantastic array of comedy acts present each year – and this year is no different. The festival is fast becoming a well-respected portion of the comedy calendar, and 2015 brings funny man Mancunian Jason Manford, QI star Alan Davies, and the delightfully monotone Jack Dee to the stage to add a bit of light-hearted hilarity to the bill.
For theatre fans, the National Theatre Live presents Everyman will hold a special performance at Latitude's very own theatre stage, starring BAFTA winner and Academy Award® nominee Chiwetel Ejiofor. Meanwhile, The Waterfront Stage welcomes Sadler's Wells National Youth Dance Company, bringing together some of the brightest dance talent across the UK combined with their internationally renowned associate artists. Sadler's Wells is a world leader in contemporary dance; so whether you have a true passion for movement, or just want to witness something a bit different, this promises to be a vibrant and exciting performance for anyone who attends.
If this wasn't enough, for the first time in the festival's history swimming in the lake will be permitted, for those who want to take a dip as they watch the festival go by. This, combined with new hot tubs where audiences can soak up the cultural atmosphere of the site, is what makes it so much more than a festival – it's an adventure. There's masses to be explored; from opera, to slam poetry, to cabaret, down to a live art house, there's simply too much to possible divulge here – you'll have to dive in and experience it for yourself.
Tickets range from £84.50 for a day pass, to £200.50 for a full weekend with camping, with discounts available for children and teenagers.
You can check out the entire Latitude Festival line-up at the website, www.latitudefestival.com.