Next week (23rd & 24th May) sees Radio 1's Big Weekend land in Norwich, bringing with it some of the world's biggest artists including Taylor Swift, Muse and Florence & The Machine all descending on Earlham Park. With three stages packed with bands and artists from all over the world, consider this your go to guide whether you are attending or watching from home.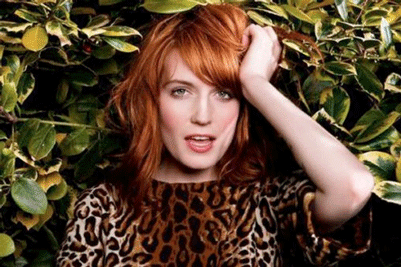 BBC Introducing Stage
Fickle Friends – Canvassing the power of pop music, Fickle Friends wield music that was made for festival atmospheres. Upbeat and melodic synth pop oozes around the vocals of frontwoman Natti building to spectacular euphoric crescendos that have already earnt them support from the likes of Huw Stephens. Listen to their tracks 'Swim' and latest single 'Could Be Wrong' on their SoundCloud and you'll understand perfectly why Fickle Friends are set to be one of this summer's runaway success stories. https://soundcloud.com/ficklefriends
HONNE – Roughly translating as 'true feelings' or 'desire' in Japanese, Honne make the kind of sultry futuristic music that will no doubt soundtrack the conception of more than a few babies in the years to come. Still very much an underground sensation, Honne have already been compared to the likes of Drake and Frank Ocean for their low-fi high impact soundscape. Their debut single 'Warm On A Cold Night' carries on the smoothness of the 80s synth scene and carries it romantically across the threshold and bang into the 21st Century, ready for some serious vibe heavy baby-making.
In New Music We Trust Stage
Circa Waves – Having already made one of the best songs of the summer with 'T Shirt Weather', Liverpudlian lads Circa Waves have the same frenetic energy that helped Two Door Cinema Club sky-rocket to success. Their debut album 'Young Chasers' is packed to the rafters with absolute belters that will no doubt be sang back at high volumes in the Norwich sunshine.
Hozier – He seemed to take over the world with melancholy ballad 'Take Me To Church' but for those thinking that Irish Hozier was merely a fleeting one hit wonder, he'll be on hand to prove he is more than worth his salt. He's already been nominated for a Grammy, meaning that this afternoon set is likely to be full of couples ready to soundtrack their schmoozing alongside many other music fans that fell in love with his debut record.
Years & Years – Olly, Emre and Mikey won the BBC's Sound of 2015 Poll at the start of the year for their ridiculously upbeat and heartfelt sound. With album 'Communion' slated for release in one month, the boys already have a wealth of well loved and well rehearsed material including their number 1 single 'King' and latest ode to love 'Shine' which sees frontman Olly Alexander not only wear his heart on his sleeve, but rub it all up in your grill. If you want to hear what the future of great pop music looks like, it's here and by jove is it wonderful.
Jungle – Make sure you're not 'Too Busy Earnin' to miss Jungle carry on the party. Taking to the stage in a caccophany of rainforest sounds and noises, Norwich is set to feel more like the Amazon throughout this set. Their self-titled debut album was nominated for the Mercury Prize and are a must see even if you caught them on last year's festival circuit.
SOAK – Having been made BBC Radio 1's 'Track Of The Day' and having been in session for Huw Stephens, it's no surprise that SOAK has landed a slot on the In New Music We Trust Stage. At only 18 years of age, SOAK has a wiseness and world weariness in her lyrics that channels the soul of Tom Waits putting a unique black and white filter over the world. SOAK us undoubtedly one of the best songwriters around right now and her mellow melancholy will be in high demand across the summer and beyond. It's gloomy without being sad and quite cathartic to listen to no matter what the weather.
The Main Stage
Charli XCX – Her tracks with Icona Pop and Iggy Azalea propelled Charli XCX into the global spotlight, but it is her own hefty catalogue of bratty punk pop you should be paying attention to. Charli is very underestimated when it comes to how good of a role model she is to teenagers . Preaching self love and a devil may care attitude to authority, Charli's set is one of my most anticipated sets of the entire weekend for unrelenting energy she puts into performances and the amount of #tunes she has following on from the release of her debut album 'Sucker' which was overflowing with belters.
Florence & The Machine – Despite having broken her foot at this year's Coachella festival, sitting down still hasn't been holding Florence back from re-conquering the world with cuts from her soon to be released third album 'How Big, How Blue, How Beautiful'. Florence was propelled from the womb ready to be crowned queen of the summer festival circuit and Big Weekend marks her first UK festival performance since she signed off her secodn album Ceremonials at Reading & Leeds in 2012. This return has been a long time coming for fans of all ages and with an even bigger Machine to back her powerful lungs, Norwich won't know what hit it when Florence is carried onto the stage.
Clean Bandit – Opening the Main Stage on May 24th, Clean Bandit have all of the hits on hand ready to get the people of Norwich jumping high into the sky ready for the final day of Big Weekend. With their collaborator Jess Glynne playing the day before, we can hope for a joint rendition of 'Rather Be' at some point across the weekend.
George Ezra – Since Mumford & Sons have put down their banjos, George Ezra is here to fill that barn dance shaped hole in your life with his take on acoustic power folk. The undoubtedly deafening roaring along to hits such as 'Cassy O' and 'Blame It On Me' will cement Ezra's status as a much loved nation's sweetheart. His thunderous soul will be perfect for the people of Earlham Park to get down to and warm up for the evening's headline act.
Taylor Swift – No preview for Big Weekend would be complete without mentioning one Ms Taylor Swift. Having taken over the world with her record '1989' Taylor might just cause the biggest number of people shaking it off in one place at one time. Armed with more than three albums worth of hits and fan favourites, Taylor's arrival on Norwich soil is a very very big deal.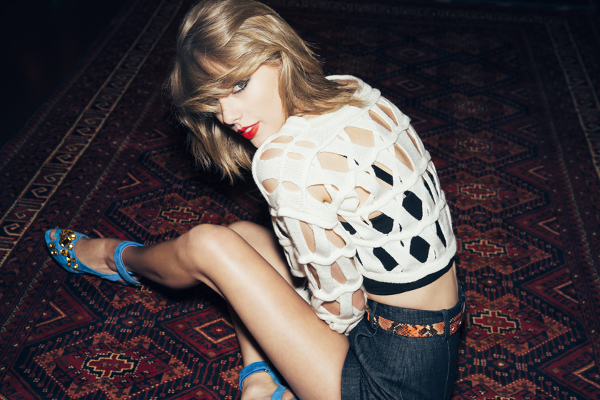 You can check out the entire line up for BBC Radio 1's Big Weekend in Norwich here: http://www.bbc.co.uk/events/ewh8q9/performances/lfbj3d
And you can also check out a mash-up of all of the acts announced for the festival here to get you in the festival mood: http://www.bbc.co.uk/iplayer/episode/p02pd4gj/big-weekend-mashup