Soundtracking the EE main stage will be an international melting pot of two-ton heavyweights, including The Netherlands' groove master Joris Voorn, Panorama Bar resident and EE favourite Cassy, king of tech house Matthias Tanzmann, the deep thrills of Guti live, as well as DJ sets from German techno staple Nick Curly and the man behind Fuse London's unique brand of East London hedonism, Enzo Siragusa. Closing the festival once again is icon of the scene Jamie Jones, a true innovator who will no doubt deliver another unforgettable sun down set.
Over at the Big Top, Skreamizm in full effect will showcase the man himself in house head mode alongside unbridled force of nature Boddika, electronic wunderkind Midland, Detroit royalty Robert Hood as Floorplan, Hot Creations / Paradise main man Richy Ahmed and Jasper James from Glasgow's finest Sub Club.
Global underground goddess, tINI is bringing a very special gang to everyone's favourite open air stage, The Switchyard including Australia's most recent break out star and ENTER. affiliate Bella Saris, godfather of Detroit house Delano Smith and a live performance from techno maverick Jichael Mackson. Also joining tINI are Fuse London residents Seb Zito & Rossko and DJ collective Die Holländer from Berlin's Club De Visionaire.
Sankeys presents another killer line-up headlined by vIVA chief and Ibiza warrior Steve Lawler, and starring Outcross Records boss and Hot Creations family Miguel Campbell plus a selection of the hottest underground talent including Hamburg's chart topping Sidney Charles, Berlin's Santé, plus two of Sankeys' beloved residents Jozef K and Manu Gonzalez.
Revolutionary UK label Black Butter Records will be bringing a bass-laced edge to proceedings in the Forest, featuring the irrepressible UK garage pioneer DJ EZ as well as a host of the imprints' break out stars, Melé, My Nu Leng, Applebottom, Woz, Wayward and Tazer. Blowing up the scene and the mainstream charts over the last couple of the years, Black Butter's fusion of styles represents all that's fresh and exiting about UK dance music and their Eastern Electrics debut is sure to be unmissable.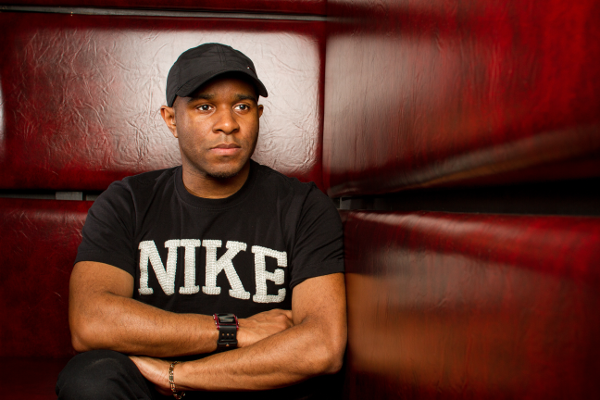 Perhaps the most decadent stage you'll encounter all day, XOYO & Sink The Pink present Gloria's Cabaret featuring world-class producer Totally Enormous Extinct Dinosaurs and his eclectic boogie selections, DJ Mag's breakthrough producer of 2013 Citizenn, plus a DJ Set from dance music's super group Crazy P. Godfather of House Lil Louis will be delivering an electrifying performance like only he knows how, alongside Horse Meat Disco'sSeverino, a DJ Set from The 2 Bears (Raf Rundell and Hot Chip's Joe Goddard) and some deep grooves from newcomer Joshua James – all wrapped in the kinky embrace of Gloria and her favourite London Queens.
Presiding over the Star of EE Pub will be whole host of musical legends including UK garage hero Matt Jam Lamont, Mike Skinner bringing his DJ skills to the fore, and pillar of UK clubland Jon Carter. Also bringing the heat will be Bristol heads Waif & Strays, BBC Radio 1's Jaymo & Andy George, Vitalik boss Ryan O Gorman, and London party starters Michael Bibi, Two and Eight, Capulet and Eastern Electrics protégé Jordan Mina.
Over in the VIP area, Kubicle will be dishing out the disco thrills in a sea of glamazons with Miguel Campbell delivering a special hip hop set, Leftroom boss and EE regular Matt Tolfrey back to back with Geddes of mulletover / nofitstate fame, Colors LDN's Remi Mazet and Kubi regulars Robert Outch,Andrew Baxter and Johnny Hunter bringing the vibes all day.
Safe in the knowledge that the fun doesn't stop when the sun goes down, Eastern Electrics will be hosting not one but TWO after parties, one in Hatfield ending at 6AM and one in King's X London, less than an hour away from the main event and going off until 10AM! Watch this space for more info…
FULL LINE UP
Eastern Electrics Main Stage
Jamie Jones
Joris Voorn / Cassy
Matthias Tanzmann / Guti (Live)
Nick Curly / Enzo Siragusa
Skreamizm hosts the Big Top
Skream /
Boddika / Midland
Robert Hood presents Floorplan
Richy Ahmed / Jasper James
tINI and The Gang in the Switchyard
tINI
Bella Sarris / Delano Smith
Jichael Mackson (Live)
Seb Zito & Rossko / Die Holländer
Sankeys
Steve Lawler
Miguel Campbell
Sidney Charles / Santé
Jozef K / Manu Gonzalez
Black Butter Records in The Forest
DJ EZ
Melé / My Nu Leng
Applebottom / Woz
Wayward / Tazer
XOYO & Sink The Pink present Gloria's
Totally Enormous Extinct Dinosaurs (DJ Set)
Citizenn / Crazy P (DJ Set)
Lil Louis / Severino
The 2 Bears (DJ Set)
Joshua James
Star of EE Pub
Matt Jam Lamont / Mike Skinner
Jon Carter / Waifs & Strays /
Jaymo & Andy George / Ryan O Gorman
Michael Bibi / Two and Eight
Capulet /Jordan Mina
Kubicle VIP Disco
Miguel Campbell (hip hop set)
Mat Tolfrey & Geddes b2b
Remi Mazet
Robert Outch
Andrew Baxter
Johnny Hunter