Festival organisers DF Concerts and founding partners Tennent's Lager have today revealed The Libertines will headline T in the Park 2015. The likely lads are the very first act to be announced for this year's festival – the first to be held at T in the Park's brand new home,Strathallan Castle, which will take place across the weekend of 10th-12th July 2015.
The Libertines are one of the most exciting and influential bands of the past two decades. In the early 2000s, they blazed a trail through the UK music scene, reigniting the raw power of British music. Their tales of Albion and Arcadia captured the imagination of a generation, and their debut album Up the Bracket – produced by Clash legend Mick Jones – was hailed as a decade-defining classic by the likes of Rolling Stone, Mojo, Q, The Times, The Sun and Pitchfork.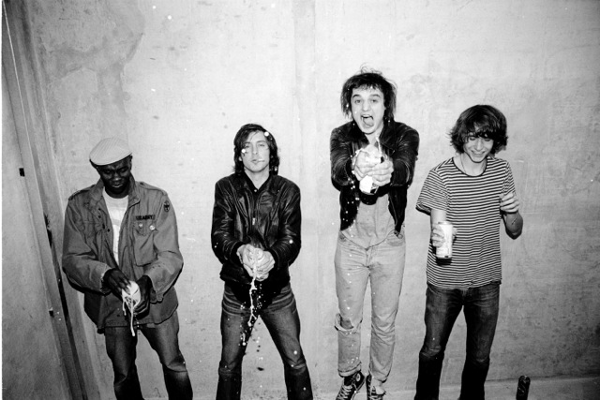 They burned brightly but briefly before disbanding after the release of their second album, but their anthemic hits – including Don't Look Back Into The Sun, Up The Bracket and Can't Stand Me Now – lived on and their adoring fan-base continued to grow. Last summer, excitement reached fever pitch as the band announced their reunion to the delight of fans across the globe, and they made their hotly anticipated live return with two triumphant shows at Glasgow's Barrowlands, before wowing a capacity crowd at Hyde Park.
The band played T in the Park in 2004, and this July they return as a reunited and re-energized outfit in what will be a historic headline set at T in the Park's beautiful new home, Strathallan Castle.