A man that can effortlessly start a party and get it bouncing before he's even dropped the second tune, Fatboy Slim is the master, a true king amongst men, and one of our favourite DJs ever. From the likes of Everybody Needs a 303 and Gangster Trippin' to recent top ten smash Eat Sleep Rave Repeat, Norman Cook has soundtracked some of the greatest moments of our lives, we're massively proud to have him onboard for the launch of our brand new show, and we can't wait to welcome him to Southampton Common on Saturday 23rd May as Common People's first ever headliner!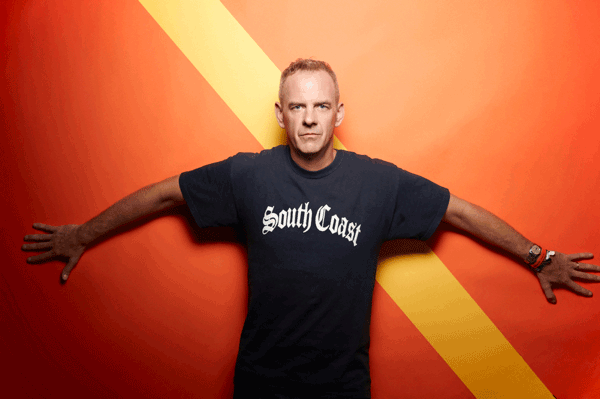 Commenting on his headline slot, and quoting a classic tune in an exclusive video just for us,Fatboy Slim said: "Living in the love of the common people, smiles from the heart of a family man. Momma's gonna buy you a dream to cling to, Fatboy's gonna love you just as much as he can. And he can. Join me on Southampton Common with the Bestival family, 23rd May."
Warming the cockles for the big event on the Isle of Wight this September, Common People will also have live sets on Saturday 23rd May from daisy age hip-hop legends De La Soul, sick beatmeister Jaguar Skills, and Sound of 2015 hot tip George the Poet, plus Plastic Mermaids, our Battle of the Bands winner, Funky Little Choir, and Lycra-clad enigma Mr Motivator.
Sunday 24th May capers will feature a very special guest indeed who will be announced very soon, plus live action from pop behemoth Clean Bandit, who will be showcasing their inimitable brand of classical riffs with a healthy dose of baroque pop nous for all the Common People. With their chart topping smash Rather Be racking up over a million sales, making it the third biggest selling tune of 2014, and their debut album New Eyes reaching the top three, Clean Bandit are a proper big deal and we couldn't be happier that they're joining us.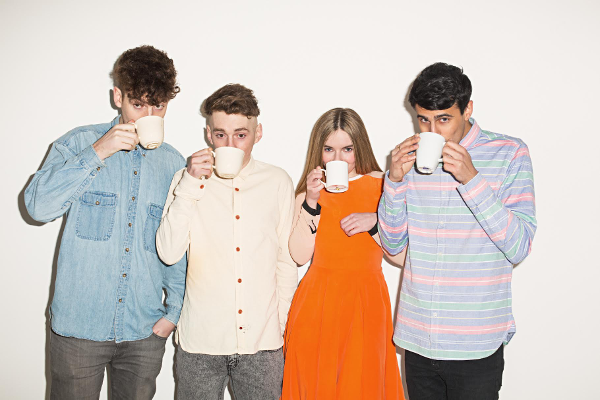 We'll also have hometown riffers Band of Skulls, who said of their Common People appearance "We are extremely happy and proud to be playing Common People festival. We grew up here in Southampton and the common has played a big part in our lives. Hometown shows are always great, this will be extra special. See you in May".
And there will be even more Sunday joy with authentic rock n rollers Kitty, Daisy & Lewis, incendiary two-piece Slaves, cut & paste master DJ Yoda, funky breakdance geniuses The Cuban Brothers, 6 Music funk aficionado Craig Charles and West End Kids.
Bestival's creative team will be flexing visionary moves, taking the spirit of Bestival to the heart of Southampton, transforming the common into a world of wonder. Amongst the hysteria you will find plenty of mind-boggling Common People antics including the woven magic of Yarn Bombing, legendary Mr Motivator Workouts, and psychedelic 19th century salon, The People's Front Room.
There will also be plenty of opportunities to have a small libation with an array of stunning bars, including the vintage vibes of the Day of the Dead Margarita Lounge Bar featuring cabaret, rock n roll, alternative, world and gypsy music, fantastically exotic concoctions from Josie da Bank's super chic Jam Jar Bar and lavish behaviour at the VIP Hospitality Bar. A huge selection of delicious treats from cocktails and craft beers to lip-smacking afternoon teas and a tantalising selection of the finest Streetfood vendors around will delight the most adventurous of souls and keep you all coming back for more.
A whole host of fantastical fun, daytime diversions, amusements and good times will entertain one and all including, Bigtopmania Circus, Lost & Found, Tree House Theatre, Big Foot the Clown Show, The Fez Heads, Big Bears Big Balloon Disco, Big Bubble Bash, Trapeze lessons, Circus Skills, Crazy Inflatable bundle madness, Face Painting, Toddlers Play Area, Craft tents, Welly Wanging, Morris Dancing, Hoedowns, and Brass Bands.
Much like at sister festivals Bestival and Camp Bestival, The Big Top at Common People will play host to some of the most exciting underground electronic music the world has to offer. Saturday will see Junk at the controls with sets from Dusky, Huxley, Dense & Pika, Leon Vynehall, Luca Pilato and Jordan McKinlay. Switch takes over on Sunday with Chicago house legend Derrick Carter taking pride of place, with sets from Rob da Bank, Friend Within, Toyboy & Robin, and Muddywellies. We'll also have Southampton's illustriousJoiners adding to the mix in our new bands tent, and plenty more to boot.