Futuristic three-piece, Klaxons, are now confirmed as the headliner of OxfordOxford in one of many new confirmations for the event's debut line-up spanning the weekend of 26th-28thSeptember in South Park. Tickets for the film and music days, plus weekend passes are now available to purchase from http://www.oxfordoxford.co.uk/, Sunday's community themed day remains free entry.
Plaudits for their third album have been high and Klaxons are gearing up for live dates that now include a headline set at OxfordOxford, the band's only gig in the city for 2014. The crowning act for the event's music-focused day on Saturday 27th September, Klaxons come to South Park armed with tunes which charge between dance and post-punk sounds. Also confirmed is Katy B, a vocalist who is firm favourite of dance floors nationwide. Katy B has leant talents to a whole host of recent club smash hits not to mention her two solo records of electronic, urban, pop perfection. In support of home-grown talent OxfordOxford will play host to three local acts by teaming up with BBC Introducing in Oxford show to present space-pop quintet, Flights of Helios, indie outfit Balloon Ascents and lo-fi pop trio Robot Swans.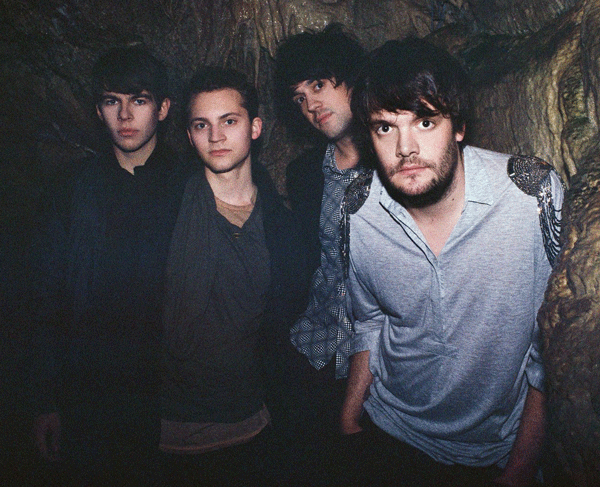 OxfordOxford will kick off with a cinematic spectacular on Friday 26th September, additions to the big screen's billing include a special 'dance-a—long' version of 80's guilty pleasure, Dirty Dancing. Similar cult classics on offer will be the action-packed Top Gun and family-favourite, The Goonies. As already announced features will also include 'sing-a-long' Grease and Tim Burton's Alice In Wonderland.

The event will culminate in a vibrant and varied collection of Oxford's many different community groups and activities, access to which will be free all-day on Sunday 28th September. Dance, local history, sports and local industry will all feature across the day in numerous forms. Local retailers wishing to take part are welcome to contact OxfordOxford via [email protected]. Specific details of Sunday's offering will be announced shortly.

Eleven 11 Events Director, Owen Kent comments:
"Friday's specially curated Film line up includes a number of the most entertaining cult films making for a fun-filled day out for all. The Kids Area will also bring some magic to the experience for families."
"Klaxons, as an Oxford exclusive for 2014, will surely bring all the energy, passion and hits to their headline show, it will be a real spectacle to close Saturday's music event. I am also delighted to confirm Katy B as main support, another very talented live performer, and consistently a festival highlight."
"Most importantly for me, as one of the organisers of the event, OxfordOxford is supporting homegrown talent from the city, and is giving different performers the opportunity to share the stage with international artists, gain experience and promote their music. We are particularly pleased to have BBC Introducing in Oxford on board presenting Flights of Helios, Balloon Ascents and Robot Swans. It is great to be working with them as we share similar views on bringing up and coming talent to a local audience."
"OxfordOxford is proud to be working in partnership with Oxford City Council"