Minchin takes to the 'Great Oak Stage' following his headlining stint as Judas Iscariot in the sell out arena tour of Jesus Christ Superstar and off the back of the huge Broadway and West End success of his multi award winning musical Matilda – which scooped a record breaking 7 Olivier Awards. Going back to his day job of stand up musical comedy, this will be his first time performing in the historic Royal Park.
Having released six CDs, three DVDs and performed sell-out international live shows, Tim Minchin has also become a fixture on TV and radio in his native Australia, here in the UK and even guest starring in the US drama Californication. His legions of fans from comedy, drama and musicals will have the opportunity to see him perform his full show live on 10th July in Hyde Park.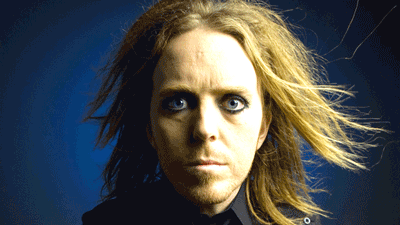 Tim will be performing on the main stage, so bring along your picnic blankets and chairs and claim your spot on the grass in London's Hyde Park. If you'd rather though, there will also be unreserved seating in the Grandstand area for an evening of the best outdoor comedy entertainment offered anywhere in London.
Joining Tim will be the cream of UK comedy talent:
Milton Jones is the king of the one-liners, a regular on BBC Radio 4 and TV's Mock The Week where his quick fire humour gives audiences several laughs a minute. This summer he's in between national tours with some classics and plenty of brand new one-liners. Clever and stupid. No, mainly stupid. "No-one can touch Jones when he hits his stride" The Guardian. "He's fast, absurd and very funny" Radio Times
Newly crowned 'Queen Of Comedy' at the British Comedy Awards 2014, ventriloquist extraordinaire Nina Conti will be unpacking her suitcase of friends as she brings her puppet sidekicks to Hyde Park. White-haired Scottish Granny, the cynical monkey, Monk and of course the hilarious face-mask that lets Nina interact with terrified members of the audience!
Since playing Jonathan Creek in the late 90's, Alan Davies has become a star of both television and screen, an actor and comedian whose laconic style is as at home in comedy clubs as on TV panel shows. A regular team captain on BBC2's QI, playing Stephen Fry's loveable sidekick, catch him perform this one-off show, before he heads out on a UK tour later this year.
Gina Yashere is the outspoken Londoner who the Guardian has called "one of the best comics in the world" and the first Briton to appear on the Def Comedy Jam in the US. Gina won both 'Best International Comedian' and 'Best Comedy DVD' at the Black Comedy Awards in 2014.
Holding the whole show together is one of the most popular British comedians ever. Jasper Carrott is famous the world over for his hilarious observational comedy, one man TV shows and global tours, not to mention his chart success with the spoof hit 'Funky Moped'. He has received the Lifetime Achievement accolade from the British Comedy Awards and this is a rare chance to see him live in action.