The multi-award winning Festival No.6 today announces a brilliant second wave of acts, headed by the iconic Pet Shop Boys who join previous announced headliners Beck & London Grammar
The legendary Laurent Garnier and Norwegian disco king Todd Terje also join the lineup.
Pet Shop Boys are one of Britain's most commercially and critically acclaimed music acts ever, having sold over 50 million records, including eight platinum, two gold and four silver albums in the UK alone. They have always been an innovative, groundbreaking live act, and their last album Electric, produced by Stuart Price, was a huge return to form.
Laurent Garnier got his first break as a DJ at The Hacienda in 1987, and has been at the forefront of dance music for over 25 years as a DJ, a recording artist and record label owner. His dedication and obsession with moving forward and embracing new sounds mean he's still a pioneering force a quarter of a century later.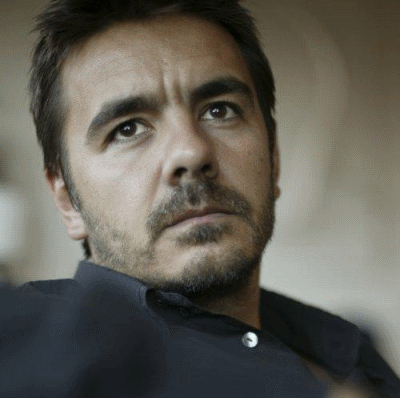 Norway's finest disco master Todd Terje also joins the line-up. Terje first arrived on the Scandinavian dance scene in 2004 and soon became one of its most prominent figures. He is now one of the world's most respected producers and DJs. His debut album It's Album Time was 10 years in the making and has just been released to rave reviews, and is Todd can't wait to play live at No.6.
The legendary Greg Wilson who taught Norman Cook (Fatboy Slim) how to scratch and was the first DJ to mix live on British TV also joins the DJ line up, alongside Norman Jay MBE.
The ethereal Jon Hopkins, who The Guardian called "the next Brian Eno", also joins the live line-up, alongside Paul Heaton (Beautiful South) and Jacqui Abbott, and The Undertones. Plus Tom Hickox, Tom Vek, Spector, Toy, Vaults, The Acid, Peter Hook & The Light and Denai Moore. They joined the many acts live acts already announced, including Bonobo, Martha Reeves and Vandellas, Neneh Cherry with RocketNumberNine, Steve Mason, Temples and many more.
Also joining the stellar DJ line-up are Don Letts, Norman Jay, Low Life, Luke Solomon, Kiwi, Pete Herbert, Dicky Trisco, Guy Williams, Ray Mang, Seahawks, Jo Wallace and Gavin Kendrick.
The festival has also unveiled the line-up for The Clough Stage, the Welsh and international stage which proved such a huge hit last year. Friday is curated by Radio 1's Huw Stephens and John Rostron from Swn Festival, Saturday by Andy Votel and Doug Shipton from Finders Keepers and Sunday by Welsh promoters Nyth and Gwyl Gwydir all helping curate a bespoke mix of Welsh and international artists and collaborators. Highlights include Geraint Jarman, Matt Berry, Yr Ods,Laetitia Sadier (Stereolab), Cian Ciaran and Edan, alongside a host of established and emerging acts.
These acts join the plethora of acts already announced, including Beck, London Grammar, Neneh Cherry with RocketNumberNine, Julion Bashmore, Andrew Weatherall, Danny Krivit, Steve Mason, Martha Reeves and The Vandellas, Temples, Jimi Goodwin, James Holden, John Wizards, Radiophonic Workshop and many, many more, all ensuring that Festival No.6 is the unmissable highlight of this year's festival season.
Music is just one part of the festival offering with arts and culture playing a huge part. This year's cultural line-up includes Charlie Higson (The Fast Show), a Dylan Thomas tribute featuring Kevin Allen, Rhys Ifans and Murray Lachlan Young, Julian Cope, Kevin Rowland, Jonathan Meades, Shlomo, an exclusive Shane Meadows screening, Bez's Question Time, Carnival No.6, the return of Brythoniaid Welsh Male Voice Choir, and much, much more.