Check out the latest additions to London's premier electronic music festival South West Four which takes over Clapham Commin this August bank holiday weekend.
The latest additions include Tiga, rapper Pusha T, Wilkinson, Gorgon City, rap producer Just Blaze, & Second City.
After destroying dance floors worldwide with their hypnotic, primal techno track 'Let's Go Dancing', the demand to see Tiga go head-to-head on the decks with Audion has soared. Many festivals have similarly battled it out for their sought-after services but it is SW4 that will deliver a stellar UK festival exclusive. March marked their return to the studio with the mammoth release of 'Fever', another deliriously soothing techno jam which has again illustrates theirtechnical brilliance and has since made its way onto every dance floor imaginable. This clash of their mind-seducing sounds will be a red hot highlight of SW4 2014.
After exhilarating the UK crowds last year as part of Chase & Status' arena tour, US hip hop sensation Pusha T returns to the Capital at SW4 for his exclusive London festival performance of 2014. Recently signed to Kanye West's GOOD Music label, Pusha will arrive in London off the back of the critical and commercial success of his debut album 'My Name Is My Name.' With the recent news emerging that the Bronx rapper is currently working alongsidePharrel and The Neptunes and that his new album 'King Push' is in production, we can't wait to welcome Pusha to Clapham Common and his armoury of freshly produced beats.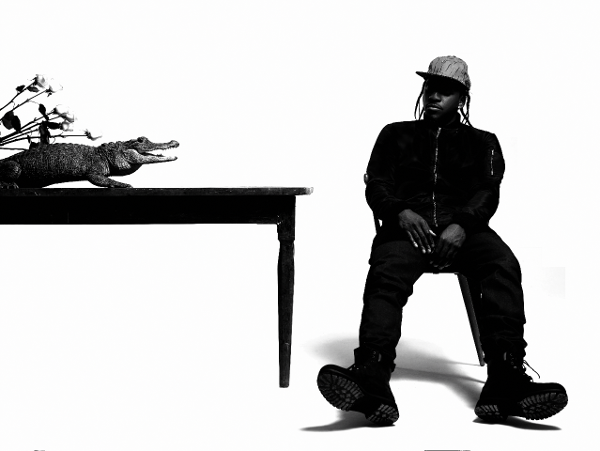 Signed exclusively to Ram Records, Wilkinson has spent the last year establishing himself as one of drum & bass' greatest assets. Having caught the ear of label boss Andy C back in 2010, Wilkinson has enjoyed unconditional support from BBC Radio 1, with releases such as 'Afterglow', 'Automatic' and 'Need to Know' propelling him to the very forefront of the scene. Having delivered an outstanding performance at O2 Brixton Academy over Easter, it's clear there are very few acts in the world that can rival his electrifying live performances. Forming one of the weekend's most exciting debuts, SW4 get ready for arrival of the unmistakeable Wilkinson.
Having established themselves amongst the hottest duos in electronic music, Gorgon City bring their infectious funk-laced house sounds to South West Four. After marking their territory in 2013, the duo have fused varied electronic genres to create a sound that has quite literally taken the world by storm. With an impressive arsenal of peak-time weapons including 'Real', 'Intentions' and 'Ready For Your Love', Gorgon City combine hip-swinging rhythms and butt-shaking bass, the end result of which is a salubrious yet sordid sound. With South West Four representing their exclusive London festival performance of 2014, this is a must attend event for all their fans.
Throughout the past ten years, Stanton Warriors have honed a uncategorized sound that has been championed everywhere from London warehouses, Miami boat parties and illegal Detroit raves to the stages of Glastonbury,Burning Man and Coachella. With a freshly rejuvenated sound for 2014, the Bristol-based duo will return to South West Four for the first time since 2006 for a thrilling main stage performance. Their indefinable sound has led toreleases on XL Records, Fabric and Universal and official remixes for Daft Punk, Fatboy Slim, M.I.A and Gorillaz. This phenomenal output and remarkable longevity has ensured the Stanton's celebrated status as they manage to remain fresh, original and relevant.
Hailing from New Jersey, US producer Just Blaze has worked with the biggest names in hip hop including Snoop Dogg, Usher, Kanye West and Busta Rhymes to name just a few. With a distinctive knack for using old-school soul samples in unique ways to create hooks that are cherished worldwide, the arrival of the established beat-maker at SW4 is huge. As the go-to man for new, fresh and innovative ideas, his recent collaboration with Baauer, 'Higher', has blown up across the globe and is sure to cause unforgettable scenes as he arrives in London for this exclusive performance.
Born in Chicago and raised in the UK it's no surprise that our next addition has rhythms and grooves running through his veins. Over the last twelve months SecondCity has quickly established himself as one of the most talked about breakthrough names in electronic music thanks to two outstanding EPs on Dirtybird and Saints & Sonnets. With his latest track 'I Wanna Feel', a 90's throwback classic with a firm foot in the future, set to storm the UK chartsfollowing its imminent release on Ministry of Sound, we are delighted to confirm that SecondCity will join us for his exclusive London festival play on Sunday 24th August.