Reggae DJ icon David Rodigan is amongst the first names to be confirmed. For over 30 years David Rodigan has been the top dog in Britain's reggae dance-halls. The key to his success has been an unsinkable passion for reggae music, which first took a hold of him as a schoolboy when he heard ska music in the early '60s. His esteemed career has heard him broadcast from BBC Radio London, Capital Radio, Kiss 100 and most recently BBC Radio 2 and his weekly BBC 1Xtra show – with accolades including an MBE for his services to broadcasting, a Sony Radio Academy Gold Award and induction into the Sony Radio Academy Hall Of Fame.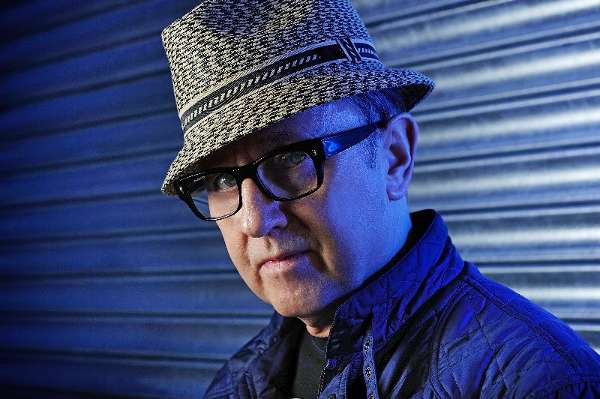 Joining David Rodigan on the dub themed Saturday afternoon will be Bristol collective Jus Now and 'Belly favourites Reggae Roast.Festibelly's first announcement also includes hotly tipped Femme and Mighty Oaks and welcomes back raucous folk troubadours Skinny Lister and electronic-soul trio Dems.
Keen to feature artists before they break big (Bastille, Ghostpoet and Willie Moon have all graced the 'Belly main stage in previous years), Festibelly tip Mausi, Wild Smiles, Ginger & The Ghost and Lexy & The Kill as names you will soon hear a lot more from.Now in its sixth year, Festibelly has established itself as one of the UK's most charming, intimate and grassroots festivals. A handful of lovingly crafted venues will play host to new and emerging musical talent alongside a kaleidoscope of theatre, comedy, fine food and interactive nonsense galore.

2014 sees the addition of a brand new bar stocked with fine festival tipples, from craft ales to decadent cocktails. A new dining experience will be offered for those wanting to get off their feet and indulge in an extravagant three course feast, prepared and hosted by some of our favourite New Forest foodie institutions, alongside culinary masterclasses and belly-rumbling bake offs. The Owlery, a space dedicated to wee Festi-critters, returns bigger and better in 2014 ensuring the future festi-goers are well looked after throughout the weekend.

On top of the festival's two days and nights, Sunday morning will see the festival spring back to life for a final few hours before the journey home. A welcome distraction from that sore head will come in the form of a Great British Brunch, a New Forest farmers market, kids fancy dress finale, and most importantly the chance to put your feet up with a paper.