With Americana music more popular than ever in the UK, the SummerTyne Americana Festival rejoices and gets back to the roots of American music. The line up for this increasingly popular festival is more diverse than ever before and brings together a sizzling combo of Americana legends as well as a plethora of newer US and UK breakthrough acts. Taking to the stages inside and outside Sage Gateshead between 18 and 20 July, organisers are proud to announce that headliners include The Jayhawks, Booker T. Jones, Bettye Lavette, Steven Seagal's Blues Band, Chuck Prophet and the SummerTyne Strings, John Fullbright, Sarah Jarosz, Cass McCombs, Smoke Fairies, Eve Selis, Davina & The Vagabonds and many more.
Heading up the main stage is one of the most important bands to define the Americana sound, The Jayhawks, finest purveyors of country, roots-rock performing music from their 'Sound of Lies' era. Opening the show will be revered ex-Black Crowes lead guitarist Marc Ford showcasing music from his hotly tipped new album 'Holy Ghost'.
A not to be missed soul music double bill includes both the legendary Booker T. Jones and compelling queen of Soul Bettye Lavette. Also taking to the main stage will be Steven Seagal's Blues Band plus Earl Thomas. The accomplished musician and Hollywood action legend has honed his craft for playing the blues, performing with the likes of BB King, John Lee Hooker and Clarence 'Gatemouth' Brown. Earl Thomas blends Stax soul with the grittiness of modern electric blues.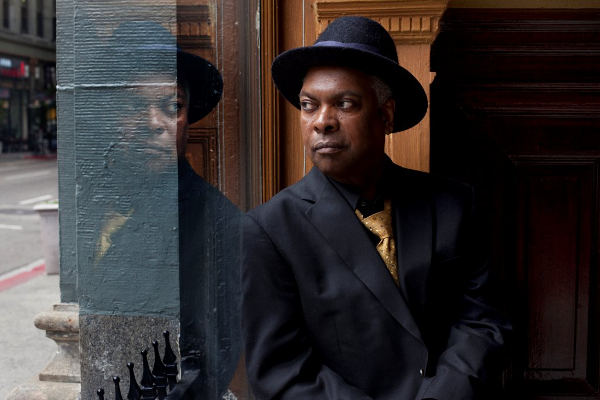 In a very special and UK exclusive performance with the SummerTyne Strings, Californian singer/songwriter and Green on Red main-man Chuck Prophet, performs material from his Temple Beautiful Album arranged for chamber orchestra.
The 2014 programme includes some notable young and alternative Americana musicians, singers and songwriters. Highlights include Texan "newgrass prodigy" Sarah Jarosz, hotly tipped Oklahoman singer/songwriter John Fullbright, Samantha Crain, known for her rich alto and thoughtful folk repertoire, folk/blues duo Smoke Fairies, master producer and singer song-writer Ethan Johns and cult singer-songwriter Cass McCombs.
Also appearing indoors will be country queen Eve Selis & Berkley Hart supported by breakthrough country-rock duo Zervas & Pepper and Canadian old-time string band Gordie Mackeeman & His Rhythm Boys with one of the UK's top young bluegrass and folk acts, The Carrivick Sisters.
Back for 2014 will be one of the most popular features of the SummerTyne Americana Festival, the free outdoor Jumpin'Hot stage. Audiences can sit back on the south bank of the Tyne and enjoy the best in country, blues and rock 'n' roll. Acts appearing include Cajun queens The Magnolia Sisters, gravel-voiced Nashville singer Otis Gibbs, sassy piano-mama Davina & The Vagabonds, old time Irish/Appalachian band I Draw Slow,and soulful Americana from Danny and the Champions of the World plus many more. (see website for full list)
Additional attractions include the chance to join the SummerTyne Americana Festival Choir (lead by ex Massive Attack/Phantom Limb singerYolanda Quartey), film programme, talks & exhibitions, free showcase event in conjunction with the AMA-UK organisation, family concerts and free family activities, street food, vintage cars and much more!