Known for nurturing the best new bands, Ibiza Rocks first booked The Kooks in 2005, unsigned and unknown. They returned as one of Britain's biggest bands in 2009 and then made history as the first band to ever play Mallorca Rocks, opening the summer of live gigs under the stars in 2010. With consistent mass international appeal and a huge Spanish contingent, The Kooks are back with a new sound and new single 'Down' which just premiered as Zane Lowe's Hottest Record in the World and went straight on the Radio 1 playlist. Baleaeric bound once more, this will be a returning highlight of the summer as The Kooks take to the famous open-air Rocks stage in September.
The Kooks said: 'We're well excited to be dropping into the magic islands of Ibiza and Mallorca this summer – definitely rocks.'
Jake Bugg is another huge talent that came up through the ranks at Rocks. Having supported Ben Howard in 2012, Jake released his eponymous debut album later that year and a mass of praise, sales and award nominations followed. As a bonafide solo star, Jake returned in 2013 to headline the coveted Rocks opening party slot and is now back for peak season shows at Mallorca and Ibiza Rocks in July. With top billing at an array of summers biggest festivals and with his third album in the making, this will be a chance for fans to get up close to Jake Bugg in the much more intimate poolside setting of the Rocks Hotels for a sun-soaked preview of what's to come from one of the UK's biggest music stars in 2014.
Jake Bugg said: 'Looking forward to playing Ibiza Rocks for the third year running. It's always a good crowd and a great atmosphere.'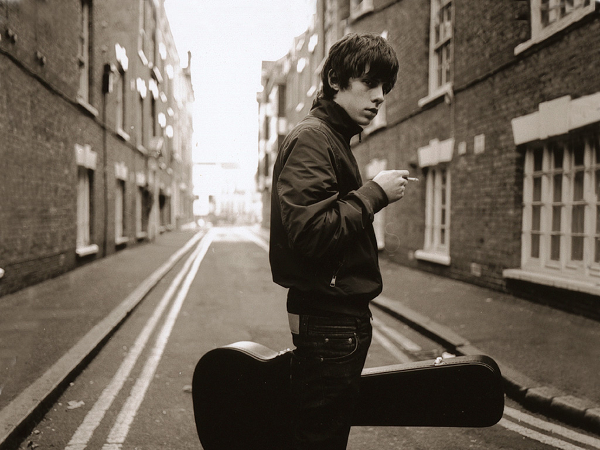 Jake Bugg and The Kooks add to a scorching summer line up that also includes Haim, The 1975, Ed Sheeran, Rudimental, Bastille, Skrillex, Tinie Tempah, John Newman, Clean Bandit, Lily Allen, Madness, Bombay Bicycle Club, Wolf Alice, Breton, Chloe Howl, Ella Eyre, Dan Croll and Krept and Konan, with even more to come.
The Ibiza Rocks brand consistently boasts a bill crammed with the biggest international artists, best breakthrough talent and cutting edge DJs. Summer 2014 will see the celebration of Ibiza Rocks 9th Birthday and Mallorca Rocks 4th Birthday during the 16 week season of spectacular outdoor gigs under the stars. More Rocks headline acts and W.A.R! line up announcements will follow soon.
MALLORCA ROCKS
03/06 OPENING PARTY WITH HAIM | BRETON
10/06 THE 1975 | WOLF ALICE
17/06 JOHN NEWMAN | CHLOE HOWL
24/06 LILY ALLEN
01/07 TINIE TEMPAH | KREPT AND KONAN
15/07 JAKE BUGG
22/07 4TH BIRTHDAY PARTY WITH ED SHEERAN
29/07 RUDIMENTAL (LIVE)
05/08 BASTILLE
12/08 MADNESS
19/08 SKRILLEX
26/08 CLEAN BANDIT | ELLA EYRE
09/09 THE KOOKS
IBIZA ROCKS
04/06 OPENING PARTY WITH HAIM | BRETON
11/06 THE 1975 | WOLF ALICE
18/06 JOHN NEWMAN | CHLOE HOWL
25/06 LILY ALLEN
02/07 TINIE TEMPAH | KREPT AND KONAN
16/07 JAKE BUGG
23/07 9TH BIRTHDAY PARTY WITH ED SHEERAN
30/07 RUDIMENTAL (LIVE)
06/08 BASTILLE
13/08 MADNESS
27/08 CLEAN BANDIT | ELLA EYRE
10/09 THE KOOKS
17/09 CLOSING PARTY – BOMBAY BICYCLE CLUB | DAN CROLL