Set against the stunning lakeside backdrop of Bath and West Showground, Orchestival 2014 will embark on a musical journey that will change the perception of classical music forever. Across a weekend of remarkable collaborations, some of the world's leading musicians, including Squarepusher, The Unthanks, Will Gregory (Goldfrapp) and the UK's leading orchestra, The Philharmonia Orchestra, will blur the lines between genres to spectacular effect. As well as a host of other mind expanding events including a bulging Talk Tent programme, Creative Workshops plus the best of Somerset dining.
Charles Hazlewood's vision of making great symphonic music accessible to all is coming to life in 2014, Orchestival will defy conceptions of classical music with an unforgettable two days that will expand and evolve all expectations of the genre. Following the success of Orchestra In A Field, an event run to great success by Hazlewood in 2012, Orchestival is set to evolve this initial idea even further. Helping to make this possible will be one of the world's most revered and respected orchestras, The Philharmonia, who set the standard for performances across the weekend as the festival's resident orchestra.
Highlights include Mercury-nominated folk duo The Unthanks. Used to playing across genres, Becky and Rachel Unthank have written a slew of critically acclaimed albums that have earned them fans amongst the likes of Radiohead, Robert Wyatt and Portishead. On Saturday however, the sisters tread unexplored territory as they sing with a full orchestra for the first time. Later, as the sun sets over the lake and rolling hills of Somerset, the euphoric sounds of acid house are taken to new symphonic highs for The Third Summer Of Love: Acid House goes symphonic. Iconic anthems that captured a generation at the peak of the late 80s are revived and reimagined by cellist Matthew Barley and the Philharmonia for an incredible euphoric performance.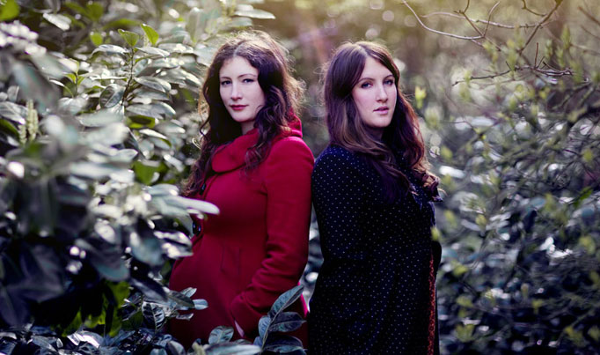 Continuing to re-imagine the iconic sounds of the past, Orchestival will play host to a vibrant theatre production of Benjamin Britten's 1957 opera, Noye's Fludde. Award-winning international theatre company Kneehigh are inviting members of the local community and festival-goers to take part in the opening performance of Orchestival which is set kick-off the two day extravaganza on a high. Given the recent devastation caused by severe weather in Somerset, Festival organisers have decided to support Flag, the Somerset Levels flood relief fund through the production.
The phenomenal British Paraorchestra, the world's first ever orchestra entirely consisting of virtuoso musicians with disability, will perform pieces from their brand new project 'Other' for the very first time, joined by several very special guests. For the classical lovers amongst the audience, The Philharmonia will take to the stage with high-octane performances of breathtakingly beautiful music by Mozart, Haydn, Wagner and Richard Strauss, including the latter's iconic Four Last Songs.
Already responsible for recording Hollywood blockbuster music for films such as Thor 2, Iron Man 3 and Elysium, the Philharmonia will bring the world of video games to life in Score! on Sunday, as they fill stunning Somerset with nostalgic soundtracks from gaming classics. Charting earlier generations of retro gaming like Commodore 64 and Sonic the Hedgehog right through to modern day titles such as Halo, Final Fantasy and Call Of Duty, Score! will be a rare and unique opportunity to hear music normally confined to the console played live by a full symphony orchestra. Later Goldfrapp producer and keyboardist Will Gregory is set to blow minds, as he brings his ensemble of virtuousos armed with a cornucopia of retro Moog synthesisers to Orchestival; together they take on music by JS Bach live, in front of thousands of revellers.
Orchestival culminates on Sunday evening with a meeting of minds as Squarepusher and Charles Hazlewood join forces for Squarepusher's Orchestral Ufabulum. As Warp celebrates its 25th anniversary, one of the labels most successful and revered artists will take part in a collision of genres that will take both electronic and classical music to unfathomable new heights. Renowned for his incredible live shows and slew of ground breaking releases, Squarepusher's performance with the Philharmonia will be unmissable.
Some very special guests are still to be announced for Orchestival, which was founded by Charles Hazlewood, one of the most prominent figures in the classical world or as the Guardian would put it – 'what Heston Blumenthal is to food, Charles Hazlewood is to music'. A true pioneer, Charles has made it his goal to bring the genre to a wider audience and Orchestival will take him one step closer.
Speaking about the festival Charles says:
"Music is the most universal language we have, it lifts us up and it unites us. Given the horrendous experiences of so many in the Somerset community with the recent flooding, I see Orchestival as a wonderful piece of good news, a weekend of jaw-dropping music to bind us all together. I'm thrilled to welcome the Philharmonia Orchestra along with Squarepusher, The Unthanks, Kneehigh, the Paraorchestra, all the workshops and talks plus the amazing food! In my mind there is no other festival with this breadth of music, bring on July!