Already playing a packed festival circuit calendar, Public Enemy add the Parklife Weekender to their agenda as well. The New York hip hop legends will headline the Collonde arena on Sunday joining headliners Foals and more.
Check out the brand new stages announced and more below:
Today the Parklife Weekender releases news of four more additional stages including the Treehouse Stage, an exclusive VIP arena, plus The Smallest Club in The World as tickets sell-out for Saturday. Limited spaces are still available for Sunday 8th June which features Foals, Bastille, London Grammar, Disclosure and more. As continuous supporters of UK promoters, Parklife announces over 50 DJs and brands to the burgeoning bill in addition to iconic hip-hop legends, Public Enemy and more.
Not content with offering the best value for money festival in the UK, Parklife yet again raises the bar as it offers more for revellers to enjoy across the weekend than ever before. A regular highlight the Treehouse Stage will reach sky high altitude with a host of uplifting beats across the weekend including Manchester renowned Mute and Content DJs.
2014 welcomes an VIP explosion as Parklife adds a plethora of pampering for those with VIP tickets, an exclusive VIP arena will offer up a tantalising mix of DJs from Leeds based Matt Everson to student champions Gold Teeth, plus revellers will also enjoy a private viewing platform, beautiful loos, access to the gourmet food and that all important place to relax during the two day party.
New York seminal hip-hop group Public Enemy are added to an already astounding Sunday line-up which features Crosstown Rebels father Damian Lazarus and Manchester favourite, Heidi who returns to the festival with The Jackathon, one of the most popular stages of 2013.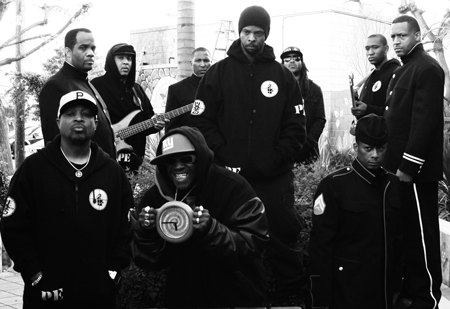 DJS AND BRANDS ADDED TO THE PARKLIFE WEEKENDER:
Abandon Silence | Adapt | AJ Christou | Angus Jefford | Ape-X | Archive | A.S.S.H. | AV Verde | Bane | Bass Face | Bass Jockeys | BEAU | Bekuz GRRD | Bocuma Djs | Bootleg | Butter Side Up | C//A//S//A | Cassini DJs | Clarkes | Coded Rhythm | Content DJs | Covert | CYNT | Davey Asprey | Darka | De:Bug | Departure | DJ Future | DOLCE | Dom Lev | Drop the Mustard | Dusted | D-Tached | EXHiBiT | Flux Groove | FRANK | Frontin' | Get Down | Giraffe, the Pelly & Us | Gold Teeth | Half Full | Heavy Rain | Hot Milk | Henry Campbell Bird | Idiosync | JAM | Jay Gregory | Just Skank | Kids Nowadays | Kinyume | Knee Deep | Lauren Lo Sung | Lo-Fi | Mark Ryan + Frank McWeeny | Matt Everson | MC Vybe | MDNA | Means&3rd | Meat Free | Motion DJs | Movement DJs | Mr Brown | MURR | Mute! | MVSON | N.A.N.C.Y | Nanny Banton | Ninjury | Noggo | OLDBOY | One Fifteen | Ouse DJs | Pasquale (DBE) | Pause | PEDRO | Platoon | Play It Down | Rikki Humphrey | Sam Graham | Selective Hearing | Shell Zenner | So Flute | Soul Boutique | Spin-Start Artists | Stevie Wonderland | Strictly Underground DJs | Szajna | Teknicolor | Thick as Thieves | True & False | The Tuesday Club | The Underground | Under | Voodoo | Walk The Horse | Zutekh | 808