Award winning festival Exit reveals that Damon Albarn will headline the main stage at this years event which takes place in the amazing Petrovaradin Fortress in Novi Sad, Serbia.
Damon Albarn, the British musician best known as the frontman of Blur, co-creator of one of the most popular virtual acts in the woorld, Gorillaz, and an integral part in supergroups such as The Good, the Bad & the Queen and Rocket Juice & the Moon will play EXIT's Main Stage on Saturday 12th July, as part of a tour to mark the release of his first solo record 'Everyday Robots'.
Grammy award winner Damon Albarn's flourishing career, which counts various projects earned him so far five BRIT awards, eleven NME awards, six MTV awards, as well as nine Q awards. He has sold over 30 million records worldwide and his debut album with Gorillaz was sold in excess of 5 million copies worldwide, earning multi-platinum status. In April this year, Damon Albarn will present his first solo project, 'Everyday Robots', his most personal and autobiographical project since his musical journey began.
Damon Albarn will embark on a tour at the end of April starting in London, with further performances in Spain, France, Denmark, USA, The Netherlands and Belgium, and on July 12, Damon is coming to Serbia!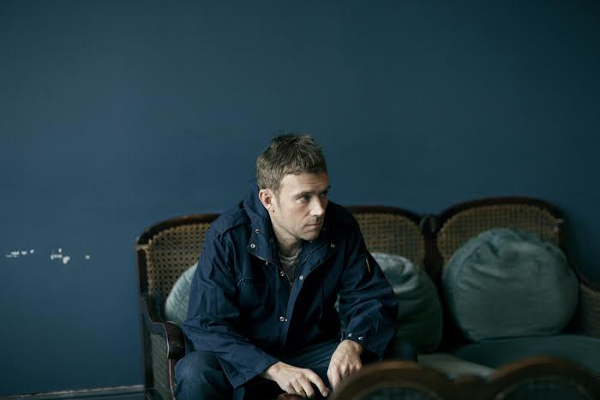 Damon Albarn has unveiled the lead single and the title track from his forthcoming debut solo album 'Everyday Robots' in January, whereas the video, a digital portrait of Damon by the artist and designer Aitor Thorup, is available at Damon Albarn's official Youtube channel, at this link. The video for his new song, 'Lonely Press Play', was unveiled last Wednesday and was entirely shot by Damon on a tablet in Tokyo, London, Dallas, Utah, Colchester, Iceland and Devon.The new album explores the relationship between nature and technology, and features Brian Eno and Natasha Khan of Bat for Lashes as special guests.