With the Desert Island Disco in full swing for this years Bestival having previously announced Chic feat Nile Rodgers, Outkast, Beck, Foals and many more, we can now reveal more additions!
Joining the disco will be house legends Basement Jaxx, Paloma Faith and Candi Station.
A stunning chanteuse and no mistake, Paloma Faith is the very definition of unique, so we are delighted that she will be joining us on Sunday night in the Big Top to close this year's Bestival. With a brand new album, A Perfect Contradiction, due for release imminently, Paloma's disco credentials are just about as good as they come and with her well know penchant for dressing up, she's the perfect fit for a sassy climax to our Desert Island Disco.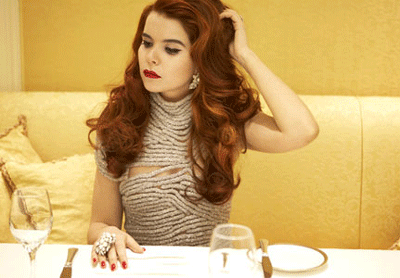 Commenting on her Bestival appearance, Paloma Faith said: "Bestival is the best festival because everyone gets dressed up and I will be too, dressing my band up… It's so perfect that I should be invited to play at this festival this year because my new album, which is called A Perfect Contradiction, was all influenced by the history of soul music, particularly disco. So, I was listening to artists like Candi Staton, Prince, Chaka Khan, Gloria Gaynor, all of those types of artists, Parliament, Funkadelic, the lot… It is my favourite festival without a doubt, I'm so excited, see you there!"
No strangers to spanking a dancefloor, the Bestival crew are very pleased indeed to welcome back Basement Jaxx to Robin Hill. Headliners at the very first Bestival, we know for a fact that Basement Jaxx have got a truck load of tunes that will keep you reaching for the lasers long into the night. A full on live extravaganza, Felix, Simon and co always fail to disappoint with their hip swaying, booty shaking business, so don't miss them!
Basement Jaxx's Felix Buxton said "It was an honour and a pleasure to headline the very first Bestival – and we are very pleased to be back!"
Finally for now, it is a true honour to announce that one of the legends of gospel, disco and dance music, Candi Staton will be gracing our Desert Island Disco with her presence. With super-soulful tracks like Young Hearts Run Free, her amazing version of Stand By Your Man and, of course, You Got The Love, Candi's voice has sound-tracked two generations of joyful good times and we can't wait to bust our moves to her grooves.