Cape Town and Johannesburg welcome the very first Ultra Music Festival to South Africa. The Summer Festival Guide can present to your the latest added acts and the stage lineups for each city.
CAPE TOWN, 14 FEBRUARY 2014,
OSTRICH FARM, CAPE TOWN
The second stage in Cape Town, entitled 'Submerged', will be aptly situated on the side of a stunning, picturesque lake and hosted by none other than local heroes Goldfish. Among others, this floor will feature the very best in house, deep house and techno music, including San Francisco native Claude Vonstroke, Coco Loco, Lady M, Floyd Lavine, Claudia Levisa, Chris Jack and many more.
Lastly, 'Dansville' – one of Cape Town's most loved bass music brands and synonymous with the very best in electro and trap through to drum 'n bass and dubstep – will be hosting their very own stage featuring homegrown stars such as Das Kapital, Hyphen, Niskerone, Grimehouse, Halfilfe and many more.
JOHANNESBURG, 15 FEBRUARY 2014,
EXPO CENTRE, NASREC
Providing the second stage in Johannesburg in less than a month's time, Soul Candi will be bringing Ultra South Africa the deep sounds of Black Coffee, Mi Casa, Crazy White Boy, Harael Salkow and many more, on a floor dedicated to showcasing the very best, most forward thinking underground soundscapes around.
Lastly, Nicci Beach refreshes the event with a touch of their signature sounds with up-tempo cracking house and electro music from the likes of Haezer, Rocca & Martini, Mark Stent, Lady Lea, Ryan Dent and many more.
All the floors featured at Ultra South Africa will include dedicated full bar services, express bars for Heineken drinkers, food markets that will have an array of foods from Indian to Mediterranean, assured to tickle taste buds, as well as merchandise for sale. Final line up information for each of the stages can be found below.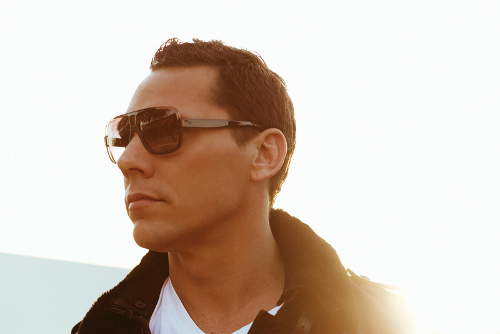 CAPE TOWN STAGES:
MAIN STAGE
Tiësto
Afrojack
Alesso
Nicky Romero
Krewella
W & W
Martin Garrix
Blasterjaxx
FeU
Pascal & Pearce
Gren Forte
SUBMERGED STAGE
Claude Von Stroke
Goldfish
Coco Loco
Claudia Lovisa
Ian Skene
Chris Jack
Floyd Lavine
Jet
Lady M
Julz Sanchez
Digging 4 Dodge
DANSVILLE STAGE
Enough Weapons
Grimehouse
Halflife
Niskerone
Hyphen
Rudeone
George Daniel
Das Kapital
Audiophile 021
Daddy Warbucks
Apache
JOHANNESBURG STAGES:
MAIN STAGE
Tiësto
Afrojack
Alesso
Nicky Romero
Krewella
W & W
Martin Garrix
Blasterjaxx
Goldfish
FeU
Roger Goode
Tashy
Vinny da Vinci

SOUL CANDI STAGE

Claude Von Stroke
Household Funk
Black Coffee
Mi Casa
Harael Salkow
Crazy White Boy
DJ Franky
Phat Jack
Kyle Worde
2lani the warrior
Cuebar
Kid Fonque

NICCI BEACH STAGE

Haezer

Rocca & Martini
Mark Stent VS Royal K
Tony Cha Cha
Ricardo Da Costa
pat la funk VS mike delicious
Tommy D VS Pretty Filthy
Ryan Dent VS Lady Lea
Vimo VS Roger Dlux
Elrico Marx
Nilesh VS Kyle Cassim
Essential Groove
Pimp Squad
Nick Essential