Latitude is hugely excited to announce that Two Door Cinema Club will make their first festival headline performance on the Obelisk Arena. Announcing the trio ahead of the biggest show of their career at London's O2 Arena to 16,500 fans, Latitude has confirmed the Irish indie rockers will make the step up to headline Latitude's main stage. With infectious guitar riffs, glistening electronica melodies and Alex Trimble's lifting vocals, the band will be slowing down after a year of intense touring to play their one and only UK show of 2014 at Latitude. Not only will this be their first appearance at Latitude, but also the band's very first festival headline show and we are delighted that Latitude is once again the place for a UK act to take that step. We welcome them with open arms and feet ready for a night of infectious anthems!

Kevin Baird from Two Door Cinema Club comments on their headline appearance:

"It's really exciting for us to be headlining Latitude in 2014. Over the past 5 years we've made the progression from playing in the small tents to being close to the top of the bill on the main stage. Headlining a great festival like Latitude is obviously quite a big deal for us but we also feel like it is the next natural step. We're ready to headline. We're ready to smash it."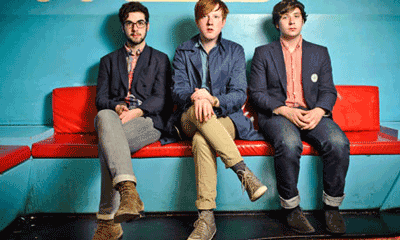 Norwegian electronic duo Röyksopp and Swedish indie-pop pioneer Robyn, will enchant festival goers in a special joint appearance at Latitude on their Do It Again 2014 tour. The two acts who collaborated to stunning effect in 2009 with 'The Girl and The Robot,' a clear stand-out track on Röyksopp's third album Junior, are reuniting for a small number of shows in 2014. Latitude will be the only opportunity in the UK to catch these grand masters of electro-pop performing hits from their illustrious careers.

Californian sister trio Haim took the UK by storm in 2013, following an outstanding appearance on 'The Jools Holland Show' and subsequent release of their breakthrough album 'Days Are Gone', with 'The Wire' becoming the anthem of the summer for many. Nominated for an NME Award for 'Best Track' with 'Don't Save Me' and topping the prestigious BBC 'Sound Of 2013' list, these talented siblings deliver an energetic live performance fusing retro, silky pop vocals and catchy rhythms. The crowds will no doubt go crazy for Haim during their debut Latitude performance.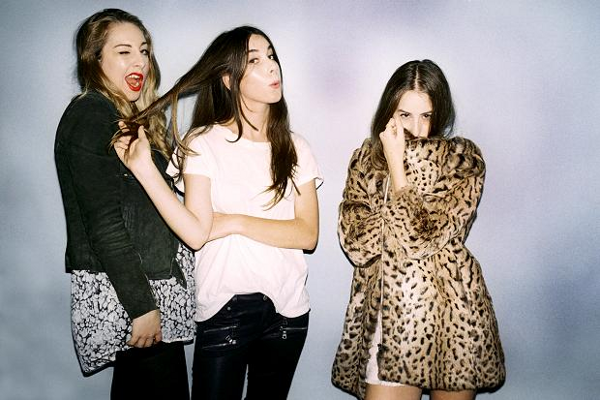 Winner of the BBC Radio 2 Folk Awards 'Roots Award', Billy and his band will be stopping off at Latitude, where his unique blend of political analysis, romantic idealism and engagement with contemporary society will be a perfect fit with the festival's audience. Since the release of his internationally acclaimed new album 'Tooth & Nail', Billy Bragg has been recognised by the Association of Independent Music (AIM) with an 'Outstanding Contribution To Music Award'. Bragg, who was first inspired to combine music with activism by the 'Rock Against Racism' movement in 1978, has put campaigning for equality at the centre of his life and work ever since. An activist for workers' rights and the end of apartheid throughout the 1980's, on hearing the news that Nelson Mandela had passed away during a recent show, he dedicated his song 'Tank Park Salute' to the inspiring former leader. His ongoing commitment to breaking down the walls of secrecy and silence that surround political power structures will resonate with Latitude's 2014 theme of Secrets. Having previously joined festival goers in debate about identity in the Literary Arena, Latitude is delighted to welcome back Billy Bragg and his rapturously reviewed band for a UK festival exclusive performance on one of Latitude's music stages.

Latitude is hugely excited to be welcoming Booker T. Jones, one of the all-time legends of Memphis Soul and frontman of legendary Stax session band Booker T. & the M.G.'s. This musical heavyweight has played on every record that Otis Redding ever made and wrote the classic Stax hit 'Green Onions.' Having recorded with the likes of Wilson Pickett, Ray Charles, George Harrison, Sam and Dave, Neil Young, Barbra Streisand and Bob Dylan and more recently Valerie June, Booker T. received the Grammy 'Lifetime Achievement Award' in 2007 and Latitude can't wait to see him spread his soul magic at the festival.

After her mesmerising 2011 appearance, Latitude is pleased to welcome back 'Best Breakthrough Act' Brit Award 2012 nominee Anna Calvi to the festival. Following her acclaimed 2013 album release of 'One Breath', Anna will bring her romantically visceral guitar sound and hauntingly sultry vocals to the festival.

Alabama native Phosphorescent has, across six albums, won widespread praise and critical plaudits for the sombre yet equally redemptive music of which he writes. His latest album, the universally acclaimed 'Muchacho', wowed critics on its release in March, and his recent shows with Latitude favourites, The National, further cemented the love for his live show. With a sound that ranges from country rock, to mournful barroom ballads, he will bring the 'reverence and purity' celebrated by Pitchfork for an unforgettable set.

The ever-prodigious Nils Frahm seems to exist on a continuous stream of musical output. Based in Berlin, the 31year old electronic and contemporary classical pianist is constantly flooring listeners and audiences with his intensely delicate pieces. Taught by Nahum Brodski – himself a student of the last scholar of Pyotr Ilyich Tchaikovsky – his unconventional approach to an age-old instrument played contemplatively and intimately will bring a hushed silence whilst opening imaginations at Latitude.

Experimental Swedish band Goat have a magnificent live performance reputation that is sure to spellbind Latitude. Goat's guitar riffs have been likened to Hendrix and their music is a magnificent melting pot of music genres, with an audio-visual live performance that owns the stage. Colourful and psychedelic, their live show can only be seen at Latitude this summer and is not to be missed!

American folk-pop nomad Cass McCombs brings his uniquely laconic and yearning music to Latitude following the release of his epic sixth album 'Big Wheel and Others.' With vocals ranging somewhere between the lilting melody of Morrissey and the driving earnestness of Bob Dylan, McCombs' contemplative lyricism and macabre jams are not to be missed.

Chicago singer/songwriter Willis Earl Beal's songs run a wide gambit of sounds from gospel confessional to noise-touched soul ballads, all characterised by his booming voice. Beal's self-produced second album 'Nobody Knows' released on XL in 2013 has been described by NME as "one of the most commanding vocal performances of the year…a bold, beautiful and uncompromising record."

San Fermin is the brainchild of 24-year-old Brooklyn based composer Ellis Ludwig-Leone, who wrote the outfit's self-titled debut album over six weeks after studying under the avant-garde classical composer Nico Muhly (Björk, Grizzly Bear, Antony & the Johnsons). The result is a sweeping, full-bodied soundscape with multiple distinct peaks and ambitious thematic connections described by The Daily Telegraph as "a consistently surprising and exciting record."

Latitude is hugely excited to announce one of 2013's breakthrough artists, 21-year-old singer songwriter Marika Hackman. Handpicked by Burberry as one to watch in 2012, and with her single 'Bath Is Black' nominated for Zane Lowe's 'Hottest Record of 2013', Hackman's star is truly on the ascent. While Hackman has already supported previous Latitude favourites Laura Marling and Johnny Flynn & The Sussex Wit on tour, her crystalline vocals and spectral, unsettling music sets her apart from her British folk contemporaries. Watch out for her new EP 'Sugar Blind' produced by Charlie Andrew (Alt-J) and released by Dirty Hit Records this December.

New York based Ryan Lott, aka Son Lux, is a post-rock and alternative hip-hop musician. The multi-talented producer's credits include arranging and programming for films 'Looper' (2012) and the 'Disappearance of Eleanor Rigby' (2013) as well as recent collaborations with Sufjan Stevens and Serengeti, These New Puritans, Nico Muhly and Arcade Fire's Richard Reed Parry. 2013's ethereal and nocturnal experimental rock LP 'Lanterns' has been lauded as his best work to date and features contributions from Peter Silberman of The Antlers, DM Stith and yMusic of Dirty Projectors.

Modern folk singer-songwriter Josephine Foster from Colorado will bring her wyrd-folk and melancholy balladry to Latitude this year. Foster's influences include Tin Pan Alley, and her eclectic and engagingly mercurial output includes everything from albums of children's songs and the poems of Emily Dickinson, to neo-psychedelica and Spanish folk songs.