Bellowhead, "the greatest live act in Britain", are to join seminal festival band the Levellers at next year's Galtres Parklands Festival.
The acts will jointly headline the opening Friday, which celebrates the tenth birthday of the festival. Strong double-headliners will soon be revealed for the Saturday and Sunday, joining hundreds more of the best bands from Yorkshire and beyond.
Five-times winner of 'Best Live Band' at the Radio 2 Awards, Bellowhead (pictured above) have transported folk music into hitherto unknown territory and spearheaded the new folk boom. They were dubbed "the greatest live act in Britain" by BBC Radio 2's Simon Mayo, and the hordes of fans that treat every gig as a party clearly agree. They share Galtres' birthday celebrations, with 2014 also being their tenth anniversary. > more about Bellowhead
Levellers return to Galtres by massive popular demand, following a storming headline performance in 2011. Soon after that the band released new studio album Static On The Airwaves, heralded as their most accomplished album to date. But their 25 years in the business are powerful proof of the power of the underground and the power of great live music. Renowned for their energetic live show, longevity has not diminished the Levellers' ability to put in a performance and get everyone in a field dancing.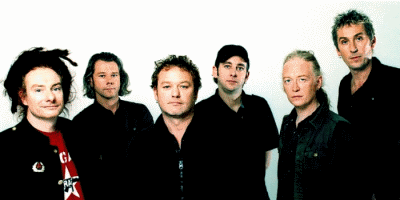 Their platinum-selling 1991 album 'Levelling The Land' is widely regarded as an absolute classic and the band celebrated the 20th anniversary of its release at Galtres Festival 2011, which featured hits including One Way, Riverflow, The Game, Far From Home and Liberty Song. >more about Levellers
"Since that amazing Levellers performance a few years back, our social media has been dominated by calls for their return," said festival director James Houston. "There's been a huge buzz around getting Levellers back, and I'm really excited that we've made it happen – and especially that they will join us for our big tenth birthday celebration next year. But having Bellowhead too is an incredible treat – what a line-up! They promise a spectacular and theatrical live show, which will form a fantastic opening night to the festival weekend. We just can't wait!"
James promised a strong supporting programme over the festival weekend, with acts such asThe Men They Couldn't Hang, Blackbeard's Tea Party, Aelfen and Three Sheets t'Wind among a cast of favoured contenders for prominent stage slots.