Cradle of Filth (CoF), boasting a career spanning over 20 years, are today confirmed as the latest act for the first ever Alt-Fest, 15th – 17th August 2014 at the Boughton Estate, Kettering. CoF's latest and tenth studio album, The Manticore and Other Horrors, has been dubbed as their "best album in years" by Metal Hammer. This headline set on the Alt-Fest Metal stage will be a testament to CoF's status as one of the best extreme metal acts Britain has ever produced, and there is no better time to announce it than at Halloween.
Thrashers and fellow Brits, Malefice have now been added to the Alt-Fest bill as are the reformed Onslaught. The two will be offering up a guitar-shredding slice of fast paced metal.

With a nomination for 'Best British Newcomer' in the 2013 Kerrang! Awards, Fearless Vampire Killers are a hotly tipped outfit joining the proceedings at Alt-Fest. Fans of theatrical punk rock are advised to take their stakes and garlic to the front of the stage for this riff-laden show.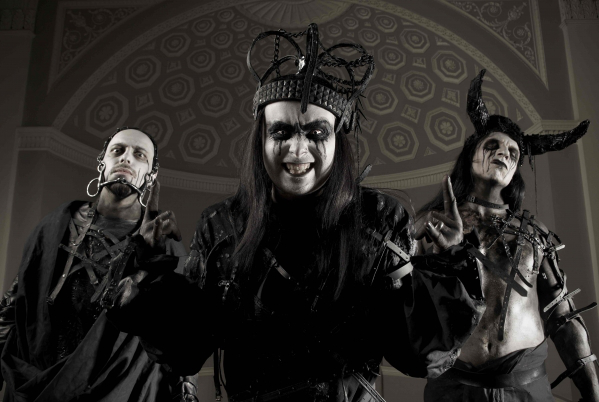 Lastly, but by no means least, 'fuzz monsters' Truckfighters, Palm Reader and Steak are set to take to the Alt-Fest stage with amp-busting stoner rock, hardcore and punk.

Super early-bird tickets start from £70 for an adult weekend ticket and can be purchased from alt-fest.com.

Alt-Fest has already caught the attention of both the UK alternative scene and the media through a hugely successful Kickstarter campaign. The event, a five-day, multiple stage festival covering Alternative, Industrial, Metal, Goths and Steampunk music, lifestyle and more not only reached its target of £30,000 but went on to double the target, receiving over £61,000 from fans via the Kickstarter UK platform. 130 acts across the metal, rock, goth, industrial, steampunk and more genres are now booked with headliners to be revealed soon. Most importantly Alt-Fest, which is operating a strict policy of 'run by the fans, for the fans', is engaging their audience in every aspect of the planning process making Alt-Fest not just crowd-funded but also crowd-led.