Following months of speculation and anticipatory hearsay from hopeful dance music enthusiasts across all corners of the globe, ULTRA MUSIC FESTIVAL have today put the rumors to rest by revealing that the World's Premier Electronic event will be heading to not one, but TWO new locations for 2014!
Next year will see both SOUTH AFRICA and JAPAN waving the ULTRA flag, as the world's most international festival brand continues to export its unique experience to an ever-growing number of territories across the globe!
Having already established gargantuan events in Miami, Argentina, Chile, Croatia, Brazil, Korea and Ibiza in its 15-year history, ULTRA SOUTH AFRICA and ULTRA JAPAN will be the EIGHTH and NINTH international editions of the Miami super festival, making ULTRA WORLDWIDE the most international festival brand in the world by quite some way, with events on no less than FIVE CONTINENTS!
Guaranteeing the same level of world-class talent, along with the meticulous attention to detail and world-beating production that characterizes all of their worldwide events, Ultra Worldwide will bring its unique experience to two vibrant new markets, both increasingly hungry for dance music.
Russell Faibisch – Founder, Executive Producer and CEO of Ultra Music Festival and Ultra Worldwide shared his excitement by saying:
"South Africa & Japan are without a doubt two of the most burgeoning territories in the world when it comes to their ever-growing enthusiasm towards electronic music. Their demand for world-class electronic acts have become truly overwhelming of late, and the infrastructures in each place to put on an event like Ultra are healthier than they've ever been. These thriving scenes, coupled with the additional fact that these locations are some of the most beautiful I've ever come across, made the decision to expand into Africa and deeper into Asia an extremely exciting one to make."
Adam Russakoff – Executive Producer, Talent Booker and Director of Business Affairs for Ultra Music Festival and Ultra Worldwide went on to say:
"If there's one ethos that characterizes each and every one of our worldwide events, it's the unmatched experience that we offer our fans. This unique 'Ultra' experience is ultimately achieved by delivering the very best forward-thinking lineups alongside unbeatable production values, and I can absolutely guarantee that next year's new editions will be no exception. The local promoters we've chosen to work with in each country both have an exceptional reputation for putting on the biggest and very best events in their markets, and our expansion into such booming territories is something I'm very much looking forward to."
ULTRA SOUTH AFRICA
FEBRUARY 14 – OSTRICH FARM, CAPE TOWN
FEBRUARY 15 – NASREC SHOWGROUNDS, JOHANNESBURG
TICKETS ON SALE 9AM (SAST) NOVEMBER 1, 2013
PHASE 1 LINEUP
TIËSTO
ALESSO, NICKY ROMERO, KREWELLA, W&W,
GOLDFISH, BLACK COFFEE, MI CASA, EUPHONIK & DJ FRESH
Gracing Cape Town Ostrich Farm [February 14] and Nasrec Showgrounds, Johannesburg [February 15] with the unique and unrivalled experience for which it is so globally famed, ULTRA SOUTH AFRICA will be the first, and by far the biggest, event of its kind to hit the African continent when it lands in early 2014.
What's more, headlining the entire event will be none other than Dutch superstar DJ, producer and Musical Freedom label boss TIËSTO! A firm favourite with Ultra fans across the world, and without doubt one of the planet's most in demand DJs, Tiësto will be supported by an array of fellow countrymen, in the form of bona fide überstar NICKY ROMERO and chart-topping duo W&W. Flying the flag for Sweden will be 22-year old superstarALESSO, whilst Chicago-based trio KREWELLA look set to provide the much needed injection of bass to proceedings!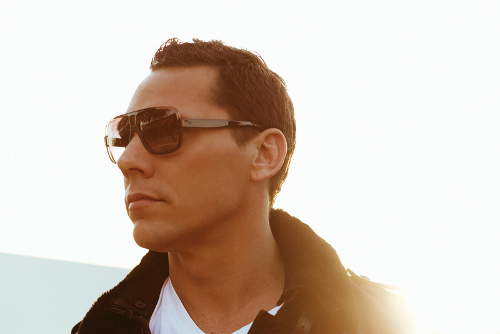 If that weren't enough, joining these international big hitters in the first wave of talent to be announced, will be a whole host of South Africa's finest talent and local heroes in the form of Cape Town based duo GOLDFISH,underground house star BLACK COFFEE and the stellar three-piece outfit hailing from Johannesburg, MI CASA. Last but by no means least, legendary house music partners EUPHONIK & DJ FRESH will be stepping up to represent South Africa in style.
Shaun Duvet, MD at Electric Music – the South African partner and co-organizer of the festival – added:
"Over the past three years we (Electric) have successfully toured the world's biggest DJs and in doing so feel that the South African audience has been building up momentum to take on a festival of massive proportion… All electronically focused of course. Having been to Ultra Miami and Europe, we felt the market was indeed ready for Ultra South Africa, and judging by the levels of anticipation here, it is."
TICKET INFORMATION
Ultra South Africa is strictly an 18 and over event.
TICKETS GO ON SALE
9AM (SAST) NOVEMBER 1, 2013
Ticket prices for each event are as follows:
CAPE TOWN – FEBRUARY 14, 2013
GATES OPEN 2PM
GA
Early Bird – R600
Phase 1 – R700
Phase 2 – R800
Phase 3 – TBA
VIP
Phase 1 – R900
Phase 2 – R1100
Phase 3 – TBA
JOHANNESBURG – FEBRUARY 15, 2013
GATES OPEN 12PM
GA
Early bird – R650
Phase 1 – R750
Phase 2 – R850
Phase 3 – TBA
VIP
Phase 1 – R1200
Phase 2 – R1500
Phase 3 – TBA
VVIP
Phase 1 – R3000
Phase 2 – TBA