Unknown Croatia is already set to be the musical highlight for thousands this summer, not content with offering arguably the best line-up of the season set within a croatian paradise, Unknown can reveal they will play host to a world first in 2013. The first ever Boiler Room Island will be available to a limited number of festival ticket holders on Thursday 12th and Friday 13th, whilst hundreds of thousands will be able to watch the Adriatic anthems unfold via the Boiler Room website. Django Django and PBR Streetgang will both be making their debut Boiler Room appearance on the island, joined by Bill Brewster, Craig Richards, Jackmaster and Optimo. Today's announcement comes with the news thatUnknown's incredible boat parties have sold out and the festival issue a ticket warning as main event tickets run low. Unknown Croatia tickets available at £109 + BF
www.unknowncroatia.com
The inaugural Unknown Croatia is undoubtably one of the best ways to enjoy the final rays of sun in 2013. Set against turquoise waters and white sands, Unknown has again broken the boundaries of expectation welcoming the first ever Boiler Room Island to the Croatian event. Now a global entity, Boiler Room have streamed sets from legendary DJs to underground start ups throughout the world, inviting a select number of fans to an intimate DJ set which is streamed live to millions across the globe. Those unable to make it to Unknown will be able to tune in between 2pm and 6pm CET (1pm – 5pm GMT) to witness the party in real time.
Visible from the mainland but connected only by boat, Boiler Room Island will no doubt be the climax for an exclusive few at this years Unknown, with a capacity of just 120 people, tickets will be in high demand. Mercury Award nominees Django Django will make their inaugural appearance for Boiler Room at Unknown on Thursday 12th September, joined by acclaimed writer and industry insider Bill Brewster and We Love residents PBR Streetgang. Friday 13th welcomes a back to back set from the northern contingent, Glaswegian selector Jackmaster and DJ duo Optimo, completed by Fabric resident Craig Richards.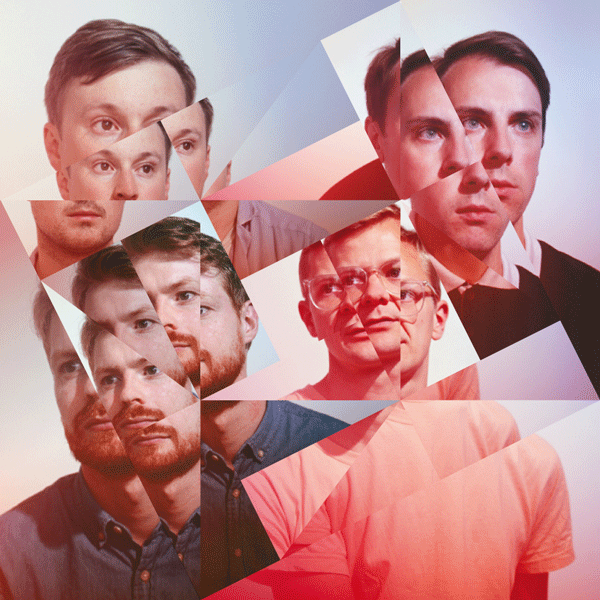 With Unknown just a week away, organisers have revealed day splits for this year's line-up. Tuesday sees world-class DJs and producers taking over the Forest, Mad Ferret and Unit 44 x Kid Acne stages with Erol Alkan, Jamie XX and Jackmaster, while on Wednesday the live performances kick off with Jessie Ware, TEED and The Horrors launching the Main Stage. Thursday welcomes the newly announced Boiler Room Island featuring Django Django and Friday opens with a paint fight on Main Stage before Disclosure, Lulu James, Jon Hopkins and more take to the stage to deliver an eclectic mix of house, soul and electronica to festival-goers all the way into to Saturday morning.
With only six days to go, excitement is mounting as artists and revellers travel from all sides of the globe with anticipation for what is set to be an idyllic end to the summer season. Offering immersive and mystical adventures across six stages, ticket holders can visit the Mad Ferret's Mirror World for a taste of the otherworldly or stumble upon Just A little Moroccan Medina, a secluded forest clearing to sit back and unwind. Taking place from 10th – 14th September, Unknown will feature the likes of Jessie Ware, The Horrors, Richie Hawtin, Moderat, Jamie xx and many more.
BOAT PARTIES HOSTED BY:
20 Years Of Kompakt / Beats In Space / Bugged Out / D:Edge / Eat Your Own Ears / Ene & Esp / FACT Mag / Gottwood x Future Disco / Hivern / Innervisions / Kubicruise / Phantasy Boat / Secretsundaze / Straight Up / Tweak-A-Holic / Wax:On
BOAT PARTY DJ SETS FROM:
Ame / Chida / Daniel Avery / Dixon / DJ Kent aka The Blackwoods / DJ Koze / Erol Alkan / Floating Points / Four Tet / Jackmaster / Jaime xx / John Talabot / Julio Bashmore / Justin Robertson / Love Fingers / Michael Mayer / Optimo / Paaws / Paul Woolford / Pional / Spencer / Tim Sweeney
PROGRAMME
MONDAY:
Pool Arena – Day
Emma / Last Magpie / People Get Real / Zutekh DJs
Forest
Death on the Balcony / Mike Jones / Mono Cult DJs / People Get Real / The Sonic Emporium / Trouble Vision / Volte-Face / Youandewan
Mad Ferret
Bad Passion / Butterside Up DJs / Dirty Talk DJs / Itchy Pig DJs / Last Waltz / Red Laser Disco / Reviveher
TUESDAY:
Pool Arena
Butterside Up DJs / Death on The Balcony / Dom Chung
Pool Arena
Mulletover:
Geddes / Michael Mayer / Ryan Elliot
Forest
Erol Alkan / Jackmaster / Jamie XX / Lindstrom Live / Mike Jones / Oneman / Prins Thomas / Regulate DJs / The Sonic Emporium
Mad Ferret
Butter Side Up DJs / DJ Koze / Last Waltz / Mark E / Reviveher / Thunder / Toby Tobias
Unit 44 x Kid Acne
Daniel Avery / Dunny / Eskimo Twins / Gottwood Djs / Remi Mazet / Tom Grainger
WEDNESDAY:
Main Stage
Games – Limbo!
Dutch Uncles / Factory Floor / Jagwar Ma / Jessie Ware / Totally Enormous Extinct Dinosaurs / The Horrors
Pool Arena -By Day
Mono Cult DJs / The Sonic Emporium / Tom Grainger
Pool Arena – By Night
Death on the Balcony / Dominic & Harri / Kerri Chandler / PBR Streetgang
Forest
Butter Side Up / Floating Points / George Fitzgerald / James Holden / Last Magpie / Mike Jones / People Get Real / Scuba
Mad Ferret
Bad Passion / Danielle Baldelli / Dirty Talk / Lovefingers / Red Laser Disco / The Backwoods v Chida
Unit 44 x Kid Acne
Bad Passion / Dom Chung / Eskimo Twins / Justin Robertson / The Sonic Emporium / Waze & Odyssey / Zutekh DJs
THURSDAY:
Main Stage
Games – Tug O'War!
Clean Bandit / East India Youth / Four Tet / Moderat / SBTRKT DJ Set / Theme Park
Pool Arena – By Day
Last Waltz / People Get Real / Tom Grainger
Pool Arena – By Night
Eskimo Twins / Maceo Plex / Tiga / Zutekh DJs
Forest
Ame / Dixon / FCL / Giles Smith / Henrik Schwarz Live / James Priestley / Mono Cult DJs / Youandewan
Mad Ferret
Bill Brewster / Hardway Brothers / Itchy Pig / Jo Hart / Scott Fraser & Timothy Fairplay / Thunder / Tim Sweeney
Unit 44 x Kid Acne
Dollop DJs / Jackmaster / Ollie Patten / PBR Streetgang / Renato Ratier / Spacestation DJs / Totally Enormous Extinct Dinosaurs DJ Set
Boiler Room Island
Django Django / Bill Brewster / PBR Streetgang
FRIDAY:
Main Stage
Games – Paint Fight
Disclosure / Django Django / Jon Hopkins / Julio Bashmore / Lu Lu James / Paaws / Richie Hawtin
Pool Arena – By Day
Bad Passion / Mike Jones / The Sonic Emporium
Pool Arena – By Night
CRAIG RICHARDS / MONO_CULT DJS / NINA KRAVIZ / TALE OF US
Forest
Cyril Hahn / Death on the Balcony / John Talabot / Joy Orbison / Paul Woolford / People Get Real / Richy Ahmed / Subb An
Mad Ferret
Bad Passion / Butter Side Up / Coyote / Last Waltz / Lazer Cave DJs / Optimo / Todd Terje
Unit 44 x Kid Acne
Dragnet DJs / Dunny / Man Power / Ollie Patten / Remi Mazet / Rothmans
Boiler Room Island
Optimo b2b Jackmaster / Craig Richards
SATURDAY:
Afterparty
Secret guests
Pool Arena – By Day
Gottwood DJs / Mike Jones / Zutekh DJs
Pool Arena – By Night
Bad Passion / Last Waltz
Forest
People Get Real / The Sonic Emporium