Legendary rap group Public Enemy will perform at Flow Festival on the Sunday 11th of August. Cody ChesnuTT is added to Saturday's lineup. Azealia Banks cancels her gig due to illness.
This year marks the 25th anniversary of one of the greatest albums in the history of hiphop: It Takes A Nation Of Millions To Hold Us Back by Public Enemy. 10-year-old Flow Festival celebrates also this, and the group will take the stage at Suvilahti. Come witness the always polemic, the always unbeatable, the one and only Public Enemy.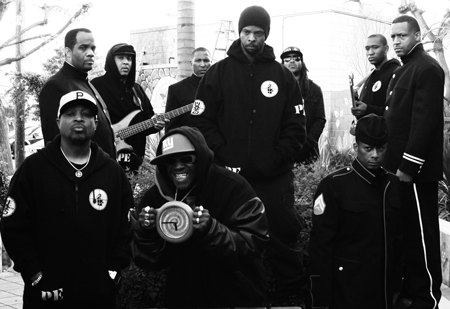 With his songs full of delicate but raw soulfulness and tradition-laden r&b guitarmanship, Cody ChesnuTT has become a stand out artist among modern singer-songwriters. With the timeless quality of his music and lately sold out shows, he seems to finally be gathering the appreciation he was always destined for.
Azealia Banks, initially set to perform at Flow Festival in Helsinki on the Saturday 10th of August, cancels all her August performances due to serious throat infection.
The tenth Flow Festival will be held 7–11 August 2013 in Suvilahti, Helsinki.