Founder Alex Trenchard comments: "This is the first time weekend tickets have sold out and I'm utterly thrilled. Thank you to all I've worked with for keeping the faith. Standon Calling might be a smaller festival but this season is seeing some of the independents making big waves. Bring on next weekend's celebrations."
Headliners Digitalism, Band of Skulls and De La Soul head to Hertfordshire 2nd – 4th August for what is set to be Standon Calling's best year yet. The headliners are joined by some of the most successful young bands and the hottest up-and-coming names around including Bastille, AlunaGeorge and London Grammar. See below for a full day and stage split.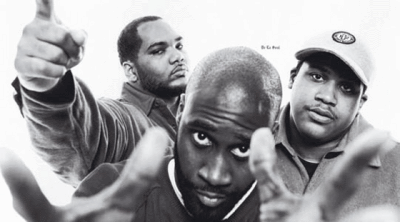 Alongside the music extravaganza is the 2013 theme, 'Running Away From The Circus'. Fans are no doubt beavering away to create their costumes as we speak. The bravest of punters are signed up to 'Standon People's Circus' which will be putting on shows over the weekend, others will be sky high courtesy of Gorilla Flying Circus and their outdoor trapeze rig offering 90 minute classes and 'pay per fly' options.

For families favourites including crafts, Maurice's reggae nursery rhymes, 'You and Me photo booth, yoga, storytelling and more take place within the special kids area. Elsewhere more 'grown-up' talks and workshops include Art Macabre Life Drawing, the Science of Building a Human Pyramid, the Art of Whipping and more can be enjoyed in The Strongman's Arms, Standon Calling's onsite pub. Last but no means least canine friend's star in Standon Calling's annual dog show and as always the onsite swimming pool will be open for business.

Weekend tickets are now sold out however day tickets to Friday and Sunday can be purchased for £50 from the Standon Calling website. Ticket holders for Sunday will also be able to purchase a £15 add on ticket allowing them to camp that evening.
Line up
MAINSTAGE

FRIDAY
Digitalism
Bastille
Shields
Lazy Habits & Miss Baby Sol
Mary Epworth & the Jubilee Band
Maddox
TBC (Gig Review Competition Winner)
SATURDAY
Band Of Skulls
King Charles
The Correspondents
The Skints
Josephine
Silvermoths
Autoheart
Carnival of Souls
SUNDAY
De La Soul
Gentleman's Dub Club
Dizraeli & The Small Gods
London Afrobeat Collective
Mary Epworth
Lips Choir
Dancing Years
Vardo & The Boss

THE BIG TOP
FRIDAY
The Joy Formidable
Toy
Revere
Bibelots
Rockaoke
Standon People's Circus
SATURDAY
DJ Yoda+Trans-Siberian Marching Band
The D.O.T.
Dutch Uncles
Public Service Broadcasting
A Band Of Buriers
Lazarus & The Plane Crash
Standon People's Circus
She'Koyokh
Standon People's Circus
SUNDAY
AlunaGeorge
London Grammar
Chloe Howl
Stills
Rotten Hill Gang
New Groove Formation
Rockaoke
Standon People's Circus

THE BIG TOP
– LATE NIGHT
FRIDAY
Mele
Nina Kraviz
Roy Davis Jr
Two Inch Punch
Debian Blak
Benin City
SATURDAY
Orgy Banton
Pusherman
Simian Mobile Disco
SOPHIE
Tuesday Born
Shox
SUNDAY
Craig Charles DJ Set
Smoove & Turrell Soundsystem

THE COWSHED
Count Sizzle's Whoop Whoop Circus
Gilles PetersoN
DJ Format
Greg Wilson
Natty Bo (Ska Cubano)
Count Sizzle
Count Skylarkin
Leo Beckford
Cleen Boys.

THE LORDSHIP STAGE
FRIDAY
Lucy Rose
Emily And The Woods
Sivu
Thomas J Speight
Alev Lenz
The Title Sequence
Lowpines
Gibson Bull
Matthew Neel
SATURDAY
Danny & The Champions Of The World
Treetop Flyers
The Rockingbirds
Pete Bruntnell
Trevor Moss & Hannah-Lou
The Dreaming Spires
Case Hardin
Silver Darter
SUNDAY
The Willows
Fred's House
Boo Hewerdine
Reg Meuross
The Folk
Delirium Tremens
Said the Maiden
Annie Dale
Flaming June
Roxanne de Bastion
Interiors
Indi Forde
Zoe Wren
Rob Finlay
Minnie Birch
Noel Cowley
Josiah