Joining The Cribs, The Horrors, The Darkness, The Enemy, Ash and the Mystery Jets and many many more are: Deaf Havana, IsMe, Chapel Club, Temples, The Temperance Movement, Nightworks, Maybeshewill and Chloe Howl. For the full line-up go to www.ynotfestivals.com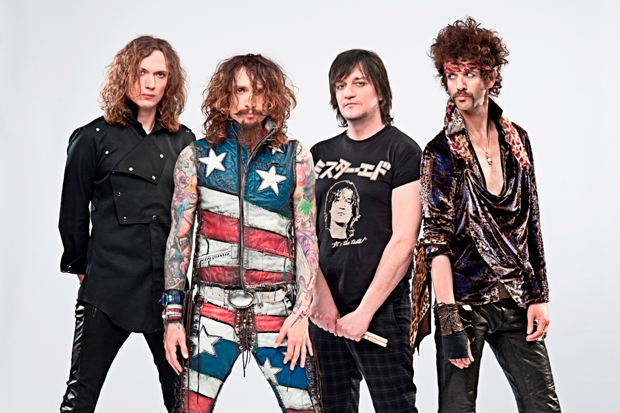 Also revealed are the chosen 20 unsigned bands who emerged from Y Not's search for the best of new talent. The festival, found in the heart of the Peak District, has a tradition of supporting emerging artists – stemming back to its birth in a quarry.
Festival organiser, Ralph Broadbent says, "There's been an excellent response this year – we had over 1,700 artists apply".
In addition to Y Not, the judging panel included BBC Introducing, Naim Label and top bands, The Horrors, Mystery Jets, and We are The Ocean. The results are on the Y Not website. BBC Introducing's Dean Jackson said: "I was happy to listen and watch the new artists as, having a long association with Y Not, I know what a fantastic opportunity it is for emerging artists to play."
Dean also explained, "I'm passionate about development of the next generation of bands and musicians so, consistent with what I do every Saturday night on the radio, I jumped at the chance to help new artists get this important early exposure". There's been widespread support through Twitter and Facebook from the bands already playing at Y Not.
Aled, from Kids in Glass Houses, said " Every band has to start somewhere and while the computer has made it easier than ever for bands and musicians to express themselves and produce professional quality work, they still need that bit of help to get seen and heard – and luck." Their experience, he said was very similar, "We got our breaks as an unsigned band by sending our demos in the post to competitions similar to the Y Not one and magazines as well. I think Britain is very open and eager for new bands so it's great that Y Not recognise that and are actively supporting and seeking new talent. These festivals aren't gonna headline themselves in five years!"
And Y Not meanwhile is ensuring this will be a spectacular of a festival. Between the gaps in the music, there are bars, a drive- in cinema, dodgems, helter skelter, a roller disco and unusual sightings rumoured. Younger families are also being looked after – with expanded family camping and kids activity area. This year the festival runs from 2-4 August, near Matlock, Derbyshire.