As the festival season draws to a close, September 28th 2013 will see the first Ringmaster Festival take place on the Whitbourne Estate in Worcestershire for an explosion of music and food meets a vintage circus.
This year sees Maximo Park, Mystery Jets, Deaf Havana, Swim Deep, Theme Park, Tall Ships on the line-up, who will be joined by rising stars Chloe Howl, Luke Sital-Singh, Thumpers, and in keeping with the festivals ethos of supporting upcoming talent, Laurel Canyons, Marie Naffah, Lewis Mokler and Tom Jarvis amongst others join the bill.
Set in the stunning Hereford & Worcestershire countryside borders, a place usually home to cattle, this years Ringmaster Festival will, for one day, be home to 6 big top tents, with the look and feel of a vintage circus (circa 1934) but with a focus very much on music.
With a shared vision and ethos of celebrating creativity in all forms whilst supporting the next generation running through from the festival founders and all the extended staff Ringmaster will be donating a share of £5 per ticket to their two chosen charities, Barnardo's & Longlands Care Farm. There will also be a focus on being 'green', with the festival using local food produce and only allowing a certain number of vehicles on site, to reduce long term damage to the fields.
In addition to this year's festival Ringmaster will be announcing and holding a festival warm-up tour, which will see some of this year's fresh and upcoming lineup take to the stage.
Line-up (more to be announced soon)…
Maximo Park, Mystery Jets, Deaf Havana, Swim Deep, Theme Park, Lewis Watson, Young Kato, The Family Rain, Thumpers, Canterbury, The Xcerts, Blitz Kids, Attention Thieves, Big Sixes, Tall Ships, Chloe Howl, Fossil Collective, Luke Sital-Singh, Sons and Lovers, Astronomyy. Meadowlark, Port Isla and upcoming acts: fiN, rumHoney, Tom Jarvis, Laurel Canyons, Lillian Todd-Jones, Black Balloons, Charlotte Carpenter, Passport to Stockholm, Joyce the Librarian, Marie Naffah, Rhys Lloyd Morgan, Alexander Joseph and Lewis Mokler.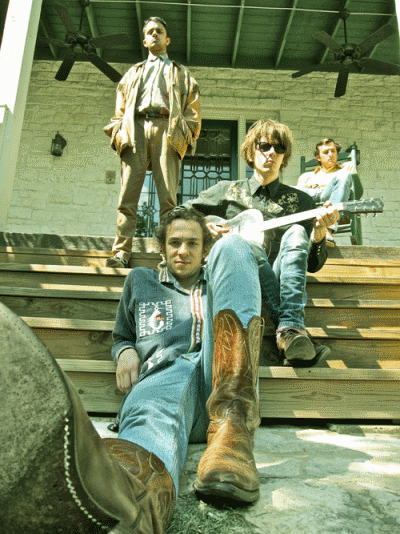 IMPORTANT INFO:
In keeping with the festivals local and family feeling Under-10s go free with an accompanying adult. Under-18s must be accompanied by an adult of 21 years or older. Any over 21-year old can only be responsible for up to four Under-18s.
Tickets cost £39.50 and can be purchased from the website and following outlets.
E-Tickets – http://www.etickets.to/buy/?e=10377
See Tickets – http://www.seetickets.com/event/ringmaster-festival/whitbourne-estate/717079
http://www.ringmasterfestival.co.uk/