Kendal Calling has pulled together its best ever line up as the multi award winning festival returns for the eight time to its stunning base in the Lake District, widely acclaimed as the most beautiful festival site in the UK. With huge headliners Primal Scream, Basement Jaxx and the Charlatans headlining respective nights and special guests such as Public Enemy, Seasick Steve, Johnny Marr and many more taking to the stage over a wonderful musical weekend, Kendal Calling is a must for those who love their festivals small and perfectly formed.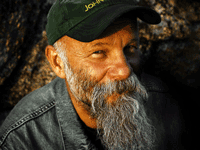 Leading a brand new wave of confirmed artist is Warwickshire songstress Lucy Rose who is spearheading the second wave of nu-folk pioneers. This singer songwriter's heart-stoppingly poignant songs and crack porcelain voice could melt the stoniest of hearts and she will be performing tracks from her critically acclaimed debut album 'Like I Used To'.
DJ Yoda was instrumental in creating the bootleg 'cut-up' mixing style. From hip-hop beginnings, DJ Yoda has evolved in the past ten years, using his turntable skills and diverse influences as varied as Funk, B-more, Kuduro, Reggae, Drum 'n' Bass and even Big Band Swing and Country & Western to make unashamed party music. He can be found cutting the Indiana Jones theme with woofer-worrying Dubstep or The Muppet Theme with MIA. Trail-blazing into the world of the audio-visual he pioneered a new artform, using cutting edge technology that he has been instrumental in developing, to scratch and mix visuals on top of his DJ sets in the clubs. DJ Yoda has transformed the average night out into a fusion of clubbing and the movies.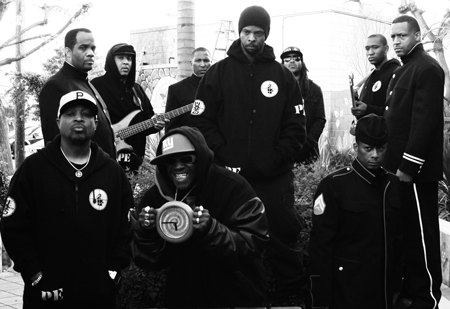 Birmingham boys The Twang write great British indie rock anthems and will be performing tracks from their three studio albums whilst seminal electronic outfit and Manchester music legends, 808 State will be perform a euphoric DJ set of classic acid house. Psychedelic sonic adventurer Richard Norris will also take to the decks alongside house music legend Ashley Beedle.
Clean Bandit are a band built around a string quartet, mixing classical, hip hop and house to mesmerising effect. This is a must see show and the band will be performing their hit single Mozart's House. Elite Force is one of the leading proponents of the emergent tech-funk movement, fusing house, breaks, electro & techno whilst Maribou State are one of the hottest production and DJ outfits in the country, regularly tearing up dance floors across the UK. Manchester drum & bass and dubstep disciples North Base will have the crowds jumping whilst Maths Time Joy's otherworldly productions are deep and mesmeric.
This year's fancy dress theme is Kendal Calling Goes To The Movies and is £115 for a full weekend ticket with camping.
FESTIVAL DATES: FRIDAY 26TH – SUNDAY 28TH JULY 2013
Lowther Deer Park, Hackthorpe, The Lake District
LUCY ROSE / DJ YODA (AV SET) / THE TWANG / ELITE FORCE / MARIBOU STATE / 808 STATE (DJ SET) / RICHARD NORRIS / ASHLEY BEEDLE / NORTH BASE / MATHS TIME JOY AND MANY MORE PERFORM INCLUDING
Misty Miller / CHAMPS / Fossil Collective / Rubylux / Sykur / Monster Monster / Wolfie Razmatazz / Heymoonshaker / Birth of Joy / By The Rivers / More Like Trees / Polaroid 85 / Resonators / Tako Lako / Will & The People / Willie & The Bandits / Cherub / Bandeoke / Andy Hunt presents The Breakfast Club / BMX Bandits / Dunwells / The Last Party / Juveniles / Planes / Room Full of Mirrors / Seamus Mcloughlin / Camp Stag / The Righteous Bees / Tomorrow We Sail / Horace B.Murphy 3rd & Friends / Cavan Moran / Ocelus / Mikey J / Arnivore! / Roc Vicar / Lancaster Speakeasy / Robin Walker / Marris Chestnut / Tom Woodland / Freear / Chris Flynn / Dr Butlers / Hard And Monkey / Holly Clarke / Kriss Foster / Lazlo Baby / Lumberjack Cowboy / Molly Warburton / Quincey Brown / Poeticat / Taylor And The Mason / The Dead Indians / The Yossarians / Death to the Strange / Carnival Moon / Specs / Papa Guns / The Flat Cap 3 / Naymedici / Walk Like Fool Does / Ottersgear / DJ Sister Matic / V J Eefee / Popeye
CHAI WALLAH / HAPPY SLAP BOUTIQUE / SONGSMITH SOLAR STAGES ANNOUNCED
BASEMENT JAXX / THE CHARLATANS / PRIMAL SCREAM CONFIRMED AS HEADLINERS FOR 2013
PUBLIC ENEMY / SEASICK STEVE / JOHNNY MARR / THE D.O.T / MIKE SKINNER (DJ SET) I AM KLOOT / MYSTERY JETS / LIGHTNING SEEDS (ACOUSTIC) / ASH / FAKE BLOOD / BRITISH SEA POWER / MR SCRUFF / FOREIGN BEGGARS / RONI SIZE AND HUNDREDS MORE ACTS