We're absolutely thrilled to announce that the undisputed champions of disco funk CHIC featuring Nile Rodgers will be bringing their unique and revolutionary sound to this year's Bingley Music Live.
They will appear at Myrtle Park between August 30th-September 1st alongside Primal Scream, The Cribs, The Human League, The Wonder Stuff, The Fratellis, Lucy Spraggan, Charlie Brown, The Lake Poets, The Temperance Movement, Loveable Rogues, Summer Camp, The Struts, The Electric Swing Circus,Natasha Haws, Rose and the Howling North, and Holy Moly and the Crackers.
With an ever-expanding line up of impressive acts – with more to be announced next week – this year's festival once again offers a truly eclectic musical mix; all at the easy-on-the-pocket price of £45 (+ booking fee) for a three day ticket.
Nicknamed 'The Hitmaker' Nile Rodgers' biography as a musician, composer, arranger and arguably one of the world's most influential producers, reads like a who's who of contemporary music from the 70s right through to the current singles chart number 1 – Daft Punk's Get Lucky. He's collaborated with Luther Vandross, Sister Sledge, Diana Ross, Debbie Harry, David Bowie, INXS, Duran Duran, Grace Jones and Madonna (to name a few), as well as being name checked by a multitude of other esteemed pop, RnB and hip hop stars for his significant contribution to our recent musical history.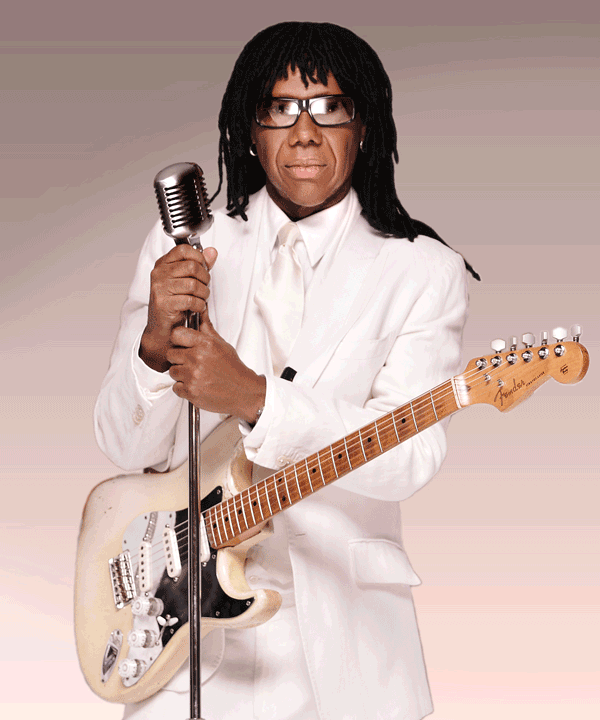 Yet it's the enduring disco hits such as Le Freak, I Want Your Love, Everybody Dance and Good Times that will undoubtedly generate a rapturous reception from Bingley's expectant audience. Are you ready to shimmy on down to the soundtrack that has defined some of the best nights ever?
Big Heart, Big Sounds
Following an amazing 2012 we're really excited to build on last year's successes. Everyone from our loyal following of festival goers to performers and press have showered us with praise for our friendly and professionally organised festival. Not prepared to rest on our laurels we're gearing up for another three days of superb music.
For the 7th year the beautiful surroundings of Myrtle Park will allow you the chance to get up close and personal to your favourite bands. With a three day ticket costing just £45 (+ booking fee) and a limited number of children's tickets at £30 (+ booking fee) for 3-12 year olds (under 3s are free) , we pride ourselves on being accessible to all, so more people can eagerly anticipate getting to the heart of the action.