Terraneo is proud to announce The Prodigy will join the line up to shake the whole of Sibenik and make everyone dance with their signature high energy show.
Being one of the leading names in the history of electronic dance music The Prodigy have continued to reinvent themselves and have sold over 25 million albums throughout their career and won numerous awards; including two Brit Awards, three MTV Video Music Awards, five MTV Europe Music Awards, two Kerrang! Awards and two Grammy nominations. Nineteen released singles, many of which have stormed up the world music charts and club podiums, including "Charly", "Out of Space", "Smack My Bitch Up", "Voodoo People", "No Good (Start the Dance)", "Breathe", "Firestarter" etc. They have also released a total of five studio albums and two compilations. Their live shows never disappoint, jam packed with all your favourite tracks and bursting with energy.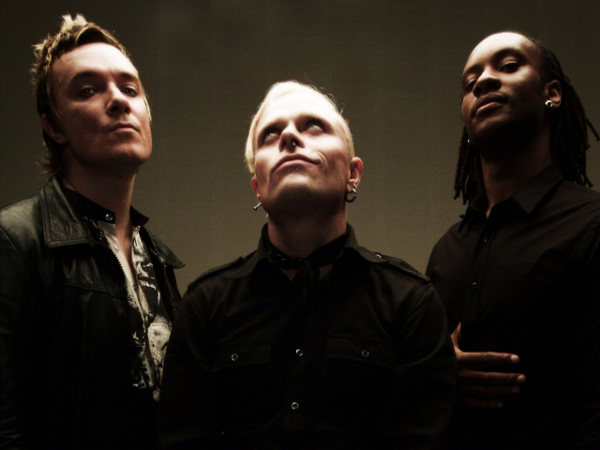 "We are very excited that The Prodigy are finally coming to Terraneo. We're looking forward to this legendary band's performance, as yet unseen in Sibenik", said festival spokesman Luka Pavic.
The Red Bull Music Academy Project will also be joining the festival again and moving to the open air Aero Stage. The programming will be under the artistic direction of renowned DJ and promoters Eddy Ramich, and artists will be revealed in the next announcement in June.
Besides The Prodigy and The Red Bull Music Academy, Terraneo welcome the the 2013 line up; American indie rock band from Cleveland, Cloud Nothings, regional star Dubioza Kolektiv, who will make their comeback at Terraneo, Serbian underground cult band Darkwood Dub and Croatian rap punk duoKranksvester, as well as the excellent local Americana band My Buddy Moose.
All announced names for Terraneo 2013 are: The Prodigy, My Bloody Valentine, Azealia Banks, Calexico, Dubioza Kolektiv, The Bots, Cloud Nothings, Darkwood Dub, Kawasaki 3p, Postolar Tripper, My Buddy Moose, Kranksvester, Svi na Pod and Icarus Down. Many more being announced in June.