Xtra Mile Recordings today revealed it will perform a takeover of the GreenHouse stage at the 2000trees Festival. The stage will feature numerous Xtra Mile acts playing special acoustic sets on Friday 12th July.
The Xtra Mile acoustic takeover includes Jim Lockey & the Solemn Sun, The Xcerts, Beans on Toast, Ben Marwood, Fighting Fiction, Emily Barker & the Red Clay Halo and Crazy Arm.
They join a line-up already packed with Xtra Mile acts playing full band sets, including Frank Turner & the Sleeping Souls, Retrospective Soundtrack Players, Fighting with Wire (playing their last ever UK show) and Thursday night headliners Future of the Left.
Charlie Caplowe of Xtra Mile Recordings says: "We are thrilled to be spending a fun-filled weekend at 2000trees. It's one of our favourite festivals of the year and we've got loads of our acts playing over the three days. Come and find us at the GreenHouse Stage on Friday for our Xtra Mile takeover. The summer can't come soon enough."
Other acts confirmed to play GreenHouse sets on Friday include Oxygen Thief, Ady Suleiman, Charlotte Carpenter and Dan Heaver.
2000trees organizer James Scarlett says: "This is a one-off treat for all fans of Xtra Mile artists and it is fitting that we honour their contribution to new and underground British music in the year that their biggest act, Frank Turner, is headlining 2000trees.
We are music fans first and foremost and we run 2000trees to share our love of great music with like-minded festival-goers, so we cannot wait to see what will be a very special year for 2000trees."
2000trees has already confirmed Mystery Jets, Stornoway, King Charles, Funeral for a Friend, And So I Watch You From Afar, We Are The Ocean and INME, among the 80 acts on four stages over three days.
Frank Turner added: "Xtra Mile has backed me since the start and it has a deep love of new and underground British music, which is shared by the great guys at 2000trees who also booked me as far back as 2007. So this is undoubtedly going to be one of the highlights of my year."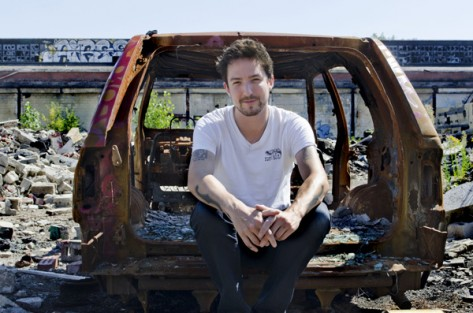 Tickets for Thursday's Early Entry night are almost sold out. It includes Future of the Left, The Xcerts, Gallops, Max Raptor, Freeze the Atlantic and EMPIRE, but tickets are almost sold out for this extra evening of fun and music.
Tickets are available from www.twothousandtreesfestival.co.uk