Bryan Ferry has been announced as the Saturday headliner of the first ever Love Supreme Jazz Festival and will take to the stage on 6 July 2013. Set against the stunning backdrop of Glynde Place in East Sussex, Bryan Ferry And The Bryan Ferry Orchestra's performance will be the UK live premier of the material from his critically acclaimed The Jazz Age album. Split into two parts, this very special show will also include a set of hits from Ferry's remarkable career both as a solo artist and as part of Roxy Music. Tickets are on sale NOW.
Making a very special Love Supreme Jazz Festival appearance will be multi-million selling American disco stars Chic ft. Nile Rodgers. Famed for tracks such as 'Le Freak', 'I Want Your Love' and 'Good Times', the legend lived on with Nile Rodgers' songwriting and production for some of the most illustrious artists in the world. This unique set will see the band perform some of the songs from the greatest collaborations of Nile's career including work with David Bowie, Madonna and Diana Ross.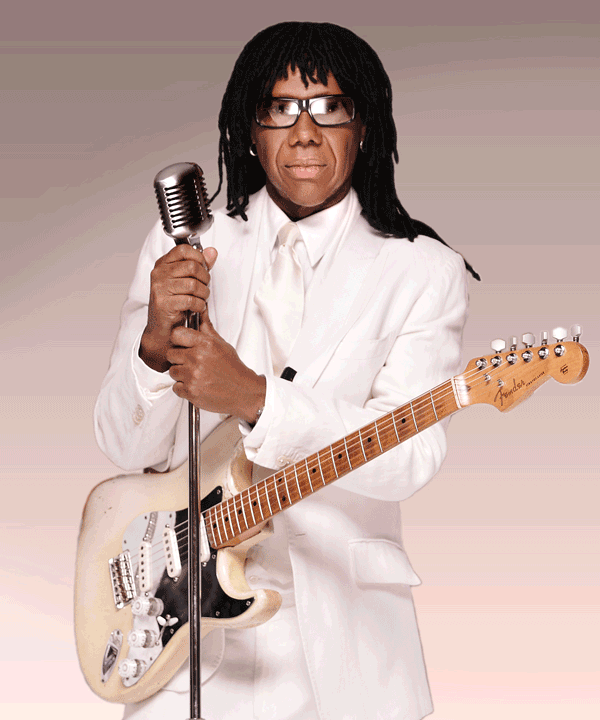 Soul-folk singer and BBC's Sound of 2012 winner Michael Kiwanuka also joins the bill. Since bursting onto the British music scene in 2011, the North Londoner's debut album Home Again reached No.4 in the UK charts and earned him a Mercury Prize Nomination in 2012.
Groundbreaking British jazz star Courtney Pine will also be joining the stellar line up and will be performing inthe unique green-field festival floored and seated Jazz big top. The country's best-known saxophonist will be playing alongside a diverse array of artists including Branford Marsalis Quartet. Courtney Pine will perform tracks from House of Legends, the Jazzwise Album of the Year 2012.
Gregory Porter, winner of 'Live UK Shows Of The Year' at the Jazz FM Awards 2013, has also announced his performance at the festival. The Grammy nominated Brooklyn based vocalist continues to stun UK audiences with his intense shows.
Also added to the bill are Mercury Prize nominated Portico Quartet, experimental MOBO nominated groupRoller Trio, Manchester trio GoGo Penguin and live phenomenon, American acapella group Naturally 7.
Bryan Ferry said: "I am looking forward to incorporating material from my latest album 'The Jazz Age' in the set at the Love Supreme Festival. This will be the first time the Bryan Ferry Orchestra will have played live in the UK and we will be adding vocals to several of the jazz arrangements as well as being joined by members of my regular band".
Courtney Pine said: "Playing concerts in front of a live outdoor audience is a huge thrill for the improvising musician. The first ever series of concerts features a fantastic cast of very talented world class jazz musicians which I am proud and very humbled to be joining, this Love Supreme Jazz Festival is huge and will be banging!"
What is sure to be a highlight in the 2013 festival calendar, these sensational artists will be joined by already announced Sunday headliner Jools Holland & his Rhythm & Blues Orchestra who has announced that Roland Gift, the Fine Young Cannibals front-man, will be his special guest vocalist alongside Ruby Turner and Louise Marshall.
With more acts still to be announced, the spectacular line-up so far includes: Bryan Ferry and The Bryan Ferry Orchestra, Jools Holland and his Rhythm and Blues Orchestra, Chic ft. Nile Rodgers, Michael Kiwanuka, Gregory Porter, Courtney Pine, Marcus Miller, Branford Marsalis Quartet, Portico Quartet, Snarky Puppy, Andreya Triana, Soweto Kinch, Roller Trio, Gogo Penguin, Zara McFarlane, and Naturally 7. They are also joined by recent 2013 Grammy Award Winner for Best R&B Album, The Robert Glasper Experiment. Glasper also became one of the winners at the Jazz FM Awards for 'Cutting Edge Award for Jazz Innovation' along with Neil Cowley Trio for 'UK Jazz Artist of the Year' who will also perform at the festival. The festival's nightlife will be enhanced with the two biggest names in vintage club nights, White Mink and Peppermint Candy. Theyare joining forces to host a stage dedicated to vintage-influenced swing sounds, incorporating everything from flash-mob dancers and cabaret to full-on vintage big bands.
The enchanting grounds of Glynde Place are located approximately 11 miles from Brighton and an hour and half from London. There will be direct trains to Glynde Station especially for the festival, just a 5-min walk away to the site.
The Love Supreme Jazz Festival are offering a wide range of camping options and have partnered up with Podpads, Blue Bell Tents and Tangerine Fields for the ultimate hassle-free camping experience. Festivalgoers can choose from an array of different camping styles including pre-erected tents, Romany caravans and teepees.
With over 40 acts, the Love Supreme Jazz Festival will have a main stage, a unique floored and seated Jazz big top, a 'Discovery' stage and a Club stage. Providing a diverse repertoire to engage the most serious jazz fan and general music lovers alike, the festival differs from other UK city based Jazz Festivals as just one ticket to the Festival will give fans access to all of the music provided on all four stages.