While Friday day tickets for the award-winning Hampshire event are still available via www.blissfields.co.uk, Saturday day tickets and all weekend festival tickets are now sold out.

Founders Paul and Mel Bliss have said, "we are so excited to be selling out so far in advance of the festival this year, and for the first time at our new home on Vicarage Farm, bringing back such sweet memories of the much smaller festivals we ran on our own farm which used to sell out like this. The Blissfields family may have grown but it still feels just like that – our festival family getting back together in a field again!
To have sold out this year with the difficult economic climate makes us even more elated and gives us real faith in the future and the amazing team that have put the event together with us, and for festivals in general. There've been so many wonderful festivals cancel over the past few years, some big and some small – even we had to cancel in 2008 – making it especially humbling to be back with our biggest capacity, strongest line-up and in a position where we can now put on the most exciting show we ever have done."

Under the banner 'The Director's Cut', the award-winning Hampshire festival will be celebrating all things film in its 13th year, from the early talkies to VIP Hollywood parties. Expect a weekend full of red carpets, interactive games, popcorn-throwing dance-offs, film screenings, the best soundtracks, visual treats, hidden treasures and all the usual fun that Blissfields has become synonymous with… topped by an incredible music bill.

Bastille's Dan Smith has said, "we're massively excited about our first ever headline slot at a festival. Particularly because we love Blissfields so much, and because they've been so supportive to us over the last couple of years".

Mystery Jets added, "It's been a long time Blissfields and we've missed you. The last time involved some happy mis-adventures, not forgetting of course the incredible show of warmth from the Bliss kids as we played our songs. Sunshine, cider, music and many other things are gonna mix together to make this a real blast and we're very much looking forward to joining you all on that. Thank you for having us, L O V E."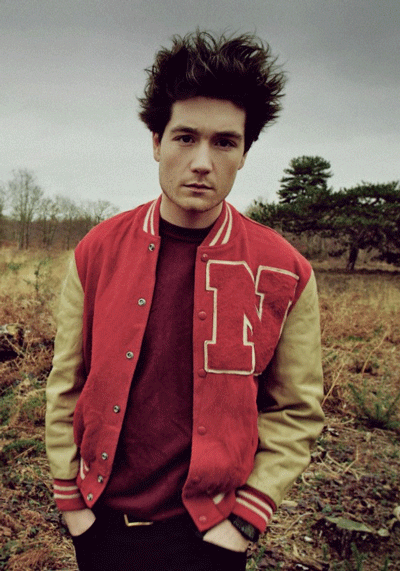 Elsewhere on the festival program, this year sees the launch of the Blissfields Independent Film Festival inviting new film-makers to showcase their shorts before a panel of expert judges, and the Blissfields Beer Festival in association with Hobgoblin, offering pairing on some wonderful local ales.

There's also a highly acclaimed children's and family area, an arts and crafts village, secret parties, art sculptures and installations, an acoustic café, and so much more on offer within the tree-lined site of the intimate, friendly Blissfields Festival.
MYSTERY JETS ~ BASTILLE

THE DOT FEAT MIKE SKINNER + ROB HARVEY ~ FRIENDS ~ MATT CORBY
THEME PARK ~ MAN LIKE ME ~ THE STAVES ~ CLEAN BANDIT
DUB PISTOLS ~ LONDON GRAMMAR ~ CHLOE HOWL ~ JOSEF SALVAT
BONDAX ~ FAMY ~ MARIKA HACKMAN ~ FAR TOO LOUD
SAM SMITH ~ ZION TRAIN FEAT PERCH + DUB DADDA ~ ARLISSA
POST WAR YEARS ~ DRENGE ~ PUBLIC SERVICE BROADCASTING
THE OTHER TRIBE ~ SUBGIANT ~ SUBSOURCE ~ THUMPERS
TRANSGRESSIVE SOUNDSYSTEM ~ JIM LOCKELY & THE SOLEMN SUNS
BLAENAVON ~ GENERAL ROOTS ~ LISTENING PARTY
ALLY WOLF ~ ALEX THE KIDD & ENVIOUS MIND ~ ALEX WALKER ~ ANDY COMLEY ~ ANIMAL
ARTFUL & RIDNEY ~ AXIS MUNDI ~ BEANS ON TOAST ~ BELLYEYESMILE
BEARD OF WOLVES ~ BEAT CLEVER ~ BELLIGERENCE ~ BEN GODDARD ~ BEN PAUL
BIG FIN (MATT REYNOLDS) ~ BITR8 ~ BOMBS ~ BOSCH STACEY ~ BOULE ~ BRYONY MARIE FRY
CHARLIE AYLIFFE ~ CHARLIE FOX ~ CHARLEY MACAULEY ~ CHOLOMBIAN ~ CHROMA TOUCH
DAN HAYES, ANGRY & DAN MUNRO ~ DANZAI ~ DAVE MIATT ~ DEADPROUD ~ DELAMERE
DEM HUNGRY ~ DIARMO & L'AUBAINE ~ DISCO'S OUT MURDER'S IN ~ DJ GREY JUMPS
DR. STRANGELOVE'S BURLESQUE DISCOTHEQUE ~ EDDY ROCKSTEDDY ~ ELIZA SHADDAD
ELLA JANES ~ FILTHY FUNK FUNK ~ FISH HOOK ~ FLIGHT BRIGADE ~ FLOELLA GRACE
FLYING ALEXANDERS ~ FERVENT ~ GALLERY 47 ~ GILES WHITELEY ~ HABITATS ~ HAMMY
HAIRY HANDS ~ HARPER ~ HASH ~ HEATHWARD ~ HOLY VESSELS ~ HOOCH DJ
IAN WILKINSON ~ IS BLISS ~ IT'S A SIN DJS ~ JACKO HOOPER ~ JAFR0 ~ JAMIE PARISIO ~ JAY B
JETPACK ASSASSIN ~ JOE RAYGUN ~ JOSH SAVAGE ~ JUNGLE DOCTORS ~ KASSASSIN STREET
K1R3Y ~ KEMP ~ KILL EM DEAD COWBOY ~ KOIN DJs ~ LITTLE CHIEF ~ LOVELESS DJS
LUCA PILATO ~ LUCY KITCHEN ~ LUKE FERRE ~ LUXE ~ MARY MISS FAIRY ~ MATT CLARK
MATT JARVIS ~ MATT PERRIMENT ~ MATTY LAH ~ MAXIN DJ's ~ MEGAN THOMAS
MORGAN HISLOP ~ MR HUW ~ NATHAN LAMBERT ~ NELLY B PAGE ~ NEON M3 ~ NICK TANN
ONE STEP TOO LATE ~ PAUL DIELLEO ~ PHAT PAT ~ PSYCHEDLIA DJS
THE QUICKANDTHEDEAD ~ REMNANT PSYCHE ~ REVENTURE ~ REX DOMINO
SAM BROTHERS ~ SAM SALLON ~ SEAN MCGOWAN ~ SEB MARX
SHUDDERVISION WITH DIGITS MCPHEE ~ SOUNDTRACKS ~ SO8L ~ STONE THEM CROWS
SUICIDE PARTY ~ TERMINAL FEAR ~ TROPICS DJ ~ THE CADBURY SISTERS ~ THE CRAMATICS
THE GREAT ONE ~ THE HARLEQUIN ~ THE RAGED ~ THE WIDOWMAKER ~ TOM JAMES
TOM LOWMAN ~ TYDE ~ UPON THE SHORE ~ VISULANTE ~ WILL CHUMP ~ WILLOW
WINTERHOURS ~ WUB WORLD ~ YOUNG SKIN ~ ZENTHETIX