Paul Van Dyk's list of accolades reads like a bar bill from a night out with Charlie Sheen. It is without question an endless catalogue, with highlights including being voted #1 in DJ Mag's 'Top 100' poll twice, a feat that only a small handful of acts have achieved, including our Saturday night headliner Armin van Buuren. Growing up in East Berlin, Paul was obsessed with the music coming from the West, which strayed away from the techno that the region is famed for. With no record shops where he grew up and of course no internet, he would get his fix by listening to radio show's which endorsed the sound he loved. When the Berlin Wall fell in 1989, an abundance of empty buildings and warehouses kick-started a raucous party scene and gave him the platform to perform to thousands of people every week. PvD is a pioneer not just of trance but of electronic music as a whole and consistently sells out tours across each and every continent. With over four million records sold in his career to date, there is little that he hasn't accomplished. In 2012 Paul hosted his 'Evolution Arena' at SW4 and this year he turns the spotlight to his new project 'The Politics of Dancing'. We couldn't be more thrilled to welcome him back.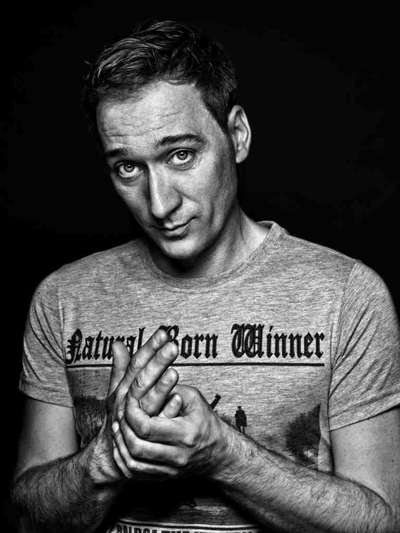 With a career spanning three decades and showing no signs of slowing down, Paul Oakenfold is the elite statesman of British electronic music. From residencies in Las Vegas to jaw dropping spectacles on each and every continent, Oakie's colossal fanbase travel the world to catch one of his sets. Luckily for you, we have him back at South West Four for the first time since his emotional homecoming in 2010. Never afraid of pushing boundaries, Paul has enjoyed countless standout moments during his incredible career including help shape the infamous 'Madchester' scene of the late 80s, produce an album for U2 and pioneer the explosion of dance music in America. At one point Paul even lived in Clapham, making his return to South West Four more significant than ever.
After bursting onto the scene in 2003 with their dance floor anthem 'Eye of Horus', trance obsessed Aly & Fila have become the most successful group to emerge from the mystical land of Egypt. With productions as hot as the Sahara and playing show's across the globe to crowds as big as the Pyramids, the duo have gained support from the biggest names in the scene. Their own brand 'The Future Sound of Egypt' operates on a variety of platforms, including a radio show which has recently reached its 300th episode. In celebration of this landmark broadcast, the duo have embarked on a major world tour. The other platform comes in the shape of a record label which is a sub-division of Armin's seminal 'Armada Music'. The pair have achieved a sensational sweep of dance floor domination in recent years, so make sure you catch their uplifting ideals as they once again inspire the crowds on Clapham Common.
Grammy award nominated DJ and producer Andy Moor certainly has his fingers in a lot of pies. He is one half of melodic house duo Leama & Moor, a third of influential progressive house act Tilt, but it's his own productions through his birth name that he is most renowned for. His 'Moor Music' podcast is extremely popular and is continually downloaded on every continent, loaded with exclusive tracks from his own 'AVA' imprint. For our 10th Anniversary, Andy will be performing a special B2B set with Lange, something that was recently showcased to critical acclaim at The Gallery at Ministry of Sound. This tag team will take the crowd to dizzying new heights as they fuse styles, trade dance floor anthems and generally work the audience into a state of chaos. Quite simply this is not to be missed.
For the past 15 years Lange has remained at the very forefront of the trance realm and throughout his career has continued to push the boundaries of the genre. He is the producer behind no less than an astonishing twenty Top 40 hits, including classics such as top 10 triumph 'Drifting Away' and SuReal's 'You Take My Breath Away'. In 2008 he launched his 'Intercity' radio show, with this quickly becoming a staple for trance fans worldwide. A year later it evolved into a podcast and regularly sits in the iTunes top music podcasts, with the 100th episode marked by a 24hr broadcast which trended on Twitter for an incredible thirteen hours. He has carefully honed his style into a cutting edge blend of hard hitting electro, tumbling bass lines and beautifully crafted melodies, resulting in some of the most memorable records of recent years. This year his very special B2B set with Andy Moor certainly looks like it will be one for the history books.
After a chance meeting in 2007, Ward van der Harst and Willem van Hanegem aka W&W could have no idea that six years later they would be one of the leading lights in trance. Famously tipped by Armin van Buuren as "The best up-and-coming production duo out there" W&W were since signed to his label and now even run a sub-division label called 'Mainstage Music', whilst their namesake radio show is syndicated to every corner of the globe each week. Since taking the world by storm with their debut offering 'Mustang', the duo have never looked back. Their latest work is a rousing interpretation of Armin van Buuren's new single 'This Is What It Feels Like'. Sharing a stage with Paul Van Dyk, trance fans can rest easy knowing that they are well and truly catered for!
In their own words, Super8 & Tab are leading the charge of the Scandinavian trance revolution. Since their inception in 2005, the Finnish duo have firmly pushed themselves to the very forefront of the pack, with the pinnacle of their career being the 2010 debut album 'Empire'. An album so good, it led to Mixmag saying: "It's a rare and wonderful thing to be blown away by an album on first listen. And that's exactly what Super8 & Tab's debut artist album does". Their innovative approach and intricate production values blend deep brooding vocal anthems with futuristic trance and has gained them rave reviews reaching from their native land to the other side of the world. Here at SW4 HQ we are delighted to welcome back Super8 & Tab back to Clapham Common once again, as we look forward to some of their epic Scandinavian stylings.
Orjan Nilsen is a Norwegian DJ and producer who grew up well north of the polar circle, far away from most things. His cultured productions however would suggest he grew up somewhere with a far more accessible music scene. The talented young Scandinavian shot to the worlds attention in 2011 when he stormed into the DJ Mag top 100 chart at #49 and a IDMA nomination for 'Best Breakthrough DJ' soon followed. Since then has gone on to gain support from SW4 favourites Gareth Emery and Armin van Buuren, with the aptly named 'Belter' a collaboration with the latter. Known for his flawless ability to bring life to any dance floor, we welcome him to South West Four for the first time in 2013, as he plays to the biggest dance floor of them all.
Simon Patterson is one of the most in demand DJs and producer's of the last decade. Famed for his incredible run of a whopping eleven consecutive #1's on Beatport, his creative offerings have become some of the most sought after productions of recent years. As a DJ he has performed at the biggest festivals on the planet and plays an intelligent blend of deep tech-trance and roof raising electro, drawing from influences far and wide. His weekly radio show 'Open Up' allows him to showcase the latest psychedelic, trance and techno records. This year he will be making his South West Four debut. Cue dance floor pandemonium and mass hysteria.
Londoner Lee Osborne has had an astonishing rise to stardom over the past few years. Since bursting onto the scene in 2010 he has released over twenty diverse and innovative productions on every significant label that matters. This includes Armin van Burren's 'Armada', Gareth Emery's 'Garuda' and Lange's 'Lange Recordings'. Gaining support from Radio1 and acts like Tiesto and Deadmau5 has helped his cause greatly, resulting in him becoming resident at The Gallery at Ministry of Sound. Here at South West Four we are excited to hand a debut to one the brightest new stars in trance.