Hard Rock Calling today announced a further 14 bands to join the weekend lineup. Deaf Havana, Dark Horses, Temperance Movement, Twin Forks, The Weeks and more will all join Kasabian and Bruce Springsteen & The E Street Band on 29 & 30 June at the festivals brand new iconic home, Queen Elizabeth Olympic Park. Paul Weller, Black Crowes, Miles Kane and more will also take to the stage for one incredible weekend of rock. Tickets are available but selling fest – get yours now by visiting www.hardrockcalling.co.uk.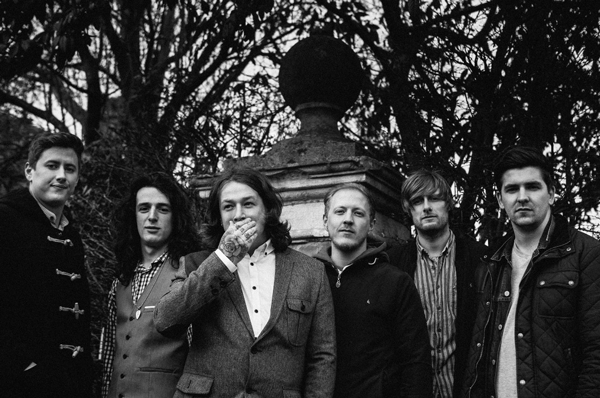 Hard Rock Calling will kick off what will be the first show at the Queen Elizabeth Olympic Park since the London 2012 Games. Olympic Gold Medalist Bradley Wiggins commented: "Having the Olympics in London last summer was incredible, and it's great to hear that the Olympic Park will be hosting such a high profile music event this year. Having some of the world's greatest artists including Bruce Springsteen, Kasabian and Paul Weller perform there is a great way to show the versatility of this brilliantly designed space. It will be a fantastic event."
Many more acts and details still to be unveiled. For further information please visit www.hardrockcalling.co.uk.
HARD ROCK CALLING FESTIVAL LINEUP SO FAR (NEW ADDITIONS IN BOLD)
SATURDAY 29 JUNE 2013
KASABIAN, PAUL WELLER, MILES KANE, KODALINE, THE CRIBS, KLAXONS, TRIBES, DARK HORSES, TWIN FORKS, THE WEEKS, ELIZA AND THE BEAR, SYD ARTHUR, MY PRESERVER, STEVE CRADDOCK
SUNDAY 30 JUNE 2013
BRUCE SPRINGSTEEN & THE E STREET BAND, THE BLACK CROWES, ALABAMA SHAKES, DEAF HAVANA, TEMPERANCE MOVEMENT, NEGRAMARO, JOSH DOYLA, CODY CHESNUTT, JOSH RECORD, CROWNS