With Wiley and Devlin already announced as headliners for the stage, Wretch 32 is revealed as the final headliner for the BBC Radio 1Xtra Stage, plus may more names!
A-Z of Artists announced for Reading & Leeds Festivals 2013 to date (New in bold):
| | | |
| --- | --- | --- |
| Action Bronson | The Family Rain | MS MR |
| Alex Clare | Fenech-Soler | Murkage |
| Alkaline Trio | FIDLAR | Nathan Flutebox Lee & The Clinic |
| Alt-J | Findlay | Night Works |
| AlunaGeorge | Flux Pavillion | Nine Inch Nails |
| And So I Watch You From Afar | Foals | Palma Violets |
| Angel Haze | Frank Turner | Parquet Courts |
| Arcane Roots | Fred V & Grafix | Peace |
| A$AP Rocky | Friction | Phoenix |
| A-Trak | Frightened Rabbit | P Money |
| Azealia Banks | Funeral For A Friend | Pure Love |
| Baauer | Gallows | Quicksand |
| Balthazar | Ghostpoet | Redlight |
| Bastille | Giggs | Robert Delong |
| Biffy Clyro | Green Day | RX Bandits |
| Big Black Delta | Hadouken! | Scrufizzer |
| The Blackout | Haim | DJ Semtex |
| Bondax | Half Moon Run | Sick Of It All |
| Brand New | Heaven's Basement | SKATERS |
| Bring Me The Horizon | Iggy Azalea | Skindred |
| British Sea Power | Imagine Dragons | Skrillex |
| Broke'N'£nglish | Is Tropical | Spector |
| The Bronx | Jacob Plant feat Majestic | Splashh |
| Bury Tomorrow | Jagwar Ma | The Strypes |
| California X | Jake Bugg | Stylo G |
| Cerebral Ballzy | The Jim Jones Revue | Sub Focus Live |
| Chapel Club | Johnny Marr | Surfer Blood |
| Charli XCX | Kate Nash | Swim Deep |
| Chase and Status | King Prawn | System Of A Down |
| Chvrches | Knytro | Tame Impala |
| City & Colour | Kodaline | Temples |
| Clean Bandit | Knife Party | The 1975 |
| The Computers | Left Boy | Theme Park |
| Context | The Living End | Tim Burgess |
| Crossfaith | Lower Than Atlantis | Toddla T Sound |
| Crystal Fighters | Lucy Rose | To Kill A King |
| David Rodigan | The Lumineers | Tomahawk |
| Deap Vally | Lunar C | Tribes |
| Deftones | Magnetic Man | twenty one pilots |
| Devlin | Major Lazer | Twin Atlantic |
| Dillon Francis | Mallory Knox | We Are The In Crowd |
| Disclosure | Merchandise | While She Sleeps |
| Drenge | Mic Righteous | White Lies |
| Editors | Mikill Pane | Wiley |
| Eminem | MMX | Willy Moon |
| Enter Shikari Sound System | MØ | Wretch 32 |
| Etta Bond | Modestep | |
| Fall Out Boy | Ms Dynamite | |
NEW NAMES FOR THE BBC RADIO 1XTRA STAGE
In a major UK festival first, Reading & Leeds will each have a dedicated BBC Radio 1Xtra Stage delivering the best of hip-hop and grime from the UK and farther afield, which will run across all three festival days and showcase the cream of urban artists and music on offer. This is one of the most important additions that Reading & Leeds have witnessed for a long time and Festival Republic are thrilled to announce more names for the stage.
READING FRIDAY 23RD / LEEDS SATURDAY 24TH
Headlining the BBC Radio 1Xtra Stage on this day will be UK grime artist Wiley. After an amazing year in 2012 scoring two UK Top 5 singles, including his first No. 1 with the summer smash 'Heatwave' and the more recent No. 3 'Can You Hear Me (Ayayaya)' which featured Skepta, his set at Reading & Leeds will be one to get involved in.
A widely respected DJ and producer, Toddla T brings a full out live show to the stage. The Toddla T Sound features both elements of live performance and DJing with live vocalists, including Shola Ama, Serocee and MC DRS. Drawing upon his two albums to date, 'Skanky Skanky' and 'Watch Me Dance' and a heap of custom edits and refixes especially for the project, the show will also be augmented with the bespoke visuals of Sheffield designers, Peter and Paul. Add all these elements together and you have something really special on your hands.
He will be joined on the line-up by Grime heavyweight P Money, whose mix of hardcore grime and dubstep has made him a fixture at club nights and a festival staple. Following the launch of his self-released EP 'Guns Bitches and Weed' last year – which quickly became a web phenomenon – NY based rapper, singer and producer Left Boy joins the 1Xtra bill. Also performing is Stylo G, bringing his slick, vicious beats to Reading & Leeds and getting the festival audience skanking with a reggae-tinged masterclass.
The BBC Radio 1Xtra Stage also sees the impressive musical talents of Nathan Flutebox Lee & The Clinic, whose ability to simultaneously beatbox and play the flute has earned him a global following. Manchester-based musical collectiveMurkage return to Reading & Leeds and upcoming London MC Scrufizzer, whose supersonic speed-rhymes have earned him acclaim from Radio 1 DJs, MTV and The Guardian, also joins the stage.
READING SATURDAY 24TH / LEEDS SUNDAY 25TH
Already confirmed to join Wiley as a fellow headliner on the new BBC Radio 1Xtra stage is Devlin. Dagenham-based rapper Devlin returns to the Festivals with his sideways social commentary and formidable flow. Having scored a Top 10 single with 'Rewind', he's leading the UK's next generation of rap stars.
Added to the BBC Radio 1Xtra Stage is NY newcomer, Action Bronson, a rapper who has been gaining heat on rap forums, enjoying acclaim on music blogs and has just featured on XXL's 'Freshman Top 10' list of upcoming rap talent this year.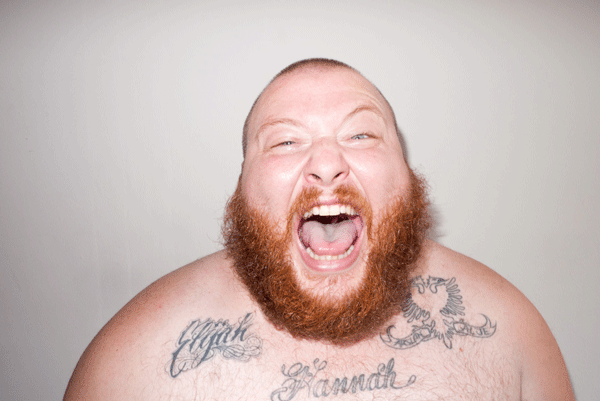 Heralded as putting 'road rap' on the map, South London rapper Giggs will be returning to the festival armed with new tracks and an impressive following. He's Peckham's finest via Jamaica and leading the evolutionary charge of grime in 2013.
Mic Righteous is one of the hottest young stars of the UK hip-hop and grime scene. With over seven million YouTube hits and growing, his appearance at Reading & Leeds promises great things.
Also added to the bill is the presenter of flagship BBC Radio 1xtra Hip Hop show, renowned DJ and producer DJ Semtex. Expect the freshest tracks, plenty of first plays and a bouncing atmosphere when Semtex blows up at Reading & Leeds.
Winning 'Best Newcomer' and 'Performance of the Year' for his rap battles in Don't Flop, Lunar C's no-gimmicks approach has transferred perfectly into the live arena and his set at Reading & Leeds is the perfect place to see him live.
Also on the BBC Radio 1Xtra line-up are Manchester's alternative hip-hop faction Broke'N'£nglish, one of the most highly regarded names on the hip-hop scene due to their incendiary live performances and innovative production techniques, which combine electronica, funk, jazz, R&B and hip-hop. Fresh from supporting Devlin this week, self-described "soul with a bit of weird", Etta Bond prepares to take on the biggest shows of her life at Reading & Leeds.
READING SUNDAY 25TH / LEEDS FRIDAY 23RD
Reading & Leeds can now reveal Wretch 32 as the final headliner for the new BBC Radio 1Xtra Stage, following an amazing year for the London MC. After an arena tour supporting Example, he also became the face of some iconic brands at the London Olympics. With his major label debut album 'Black and White' amassing over a million sales, Wretch 32 is widely acknowledged by his peers as one of the pioneers of the UK grime scene; be sure to catch his first ever performance at Reading & Leeds this summer.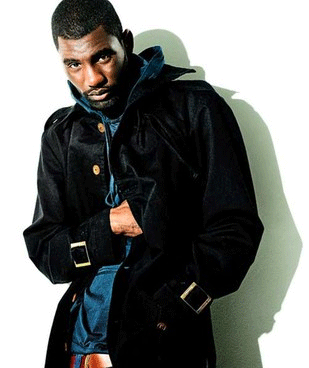 Joining the bill is American lyricist Angel Haze who sees herself as more of a rock star than a rapper. That said she raps so ferociously, deftly and with real menace, that 'flow' would seem far too mellow a word to describe her delivery.
The BBC Radio 1Xtra stage also welcomes the first lady of female MCing, Ms Dymanite. The legendary Brit Award-winner and recipient of the 2002 'Mercury Music Prize' has been thrilling crowds for over a decade and will be playing the best from her hits in a high energy performance.
Presenting the best rhythms from the UK to Trenchtown will be iconic 1Xtra DJ, David Rodigan MBE. Heralded as one of the masters of the sound system, his unrivalled vinyl collection and knowledge of reggae culture past and present will ensure that revellers will be enjoy the most thrilling reggae sounds from across the globe.
As well as trading in rap breakbeats and pop hooks, Mikill Pane seamlessly straddles guitar-based sounds, including punk, ska and reggae, making him a firm favourite and collaborator with the likes of Ed Sheeran and Example.
Ghostpoet's debut album 'Peanut Butter Blues & Melancholy Jam' was a worthy nominee for the 2011 'Mercury Music Prize' and exposed his talent to an eager new audience. His hotly tipped second album is due out soon and promises to provide the perfect soundtrack to this summer's sultry evenings.
Also joining the line-up is MC Context. Winner of the MTV 'Brand New Unsigned' competition in 2012, championed by the likes of Mistajam, Huw Stephens and Charlie Sloth, and now gearing up to support Devlin on his upcoming tour, Context's distinctive take on soulful drum n bass, dubstep and hip hop is sure to be well received by the festival crowd.
Despite growing up in the States and Jamaica, Knytro has always been obsessed with the knights, folklore and ancestry of England – hence the name. Claiming to be 'so Hip-Hop it should be illegal', he's always on point and his legions of fans will relish the chance to see him grace the stage at Reading & Leeds.
Other artists playing across the Festivals include the Main Stage UK festival exclusive headliners Green Day, Eminem, and Biffy Clyro, plus UK festival exclusive performances from Fall Out Boy, System Of A Down and Deftones. Skrillex,Major Lazer, Azealia Banks take to the NME/Radio 1 Stage and Flux Pavillion, Redlight and Night Works appear on the BBC Radio 1Dance Stage, plus many many more!