The award-winning Festival No. 6 has announced Chic ft. Nile Rodgers and a second raft of stellar line-up additions, ahead of revealing their final announcements in May. Festival No.6 is a pioneering festival concept bringing together music, arts and culture in the most incredible festival site you will ever see. Festival No.6 takes place over the weekend of 13-15 September, 2013 in the eccentric surrounds of Portmeirion, Wales, home of the cult TV series The Prisoner.
Chic have sold over 100 million records including huge worldwide hits 'Good Times', 'Everybody Dance' and 'Le Freak'. Nile has worked with a staggering list of true music legends, including Michael Jackson, Madonna, David Bowie, Diana Ross, Prince, Mick Jagger and, most recently, Daft Punk and Pharrell Williams on current single 'Get Lucky'.
Nile Rodgers said:
"I've never been to Portmeirion but it looks like a truly magical place. Chic always love to play somewhere unique and special, especially if we've never played there before, so we're really looking forward to Festival No.6.
"It's another big year for Chic and myself, with my collaboration with Daft Punk and lots of other exciting things planned, and Festival No.6 looks like being one of the highlights. We're looking forward to showing Portmeirion that there ain't no party like a disco party!"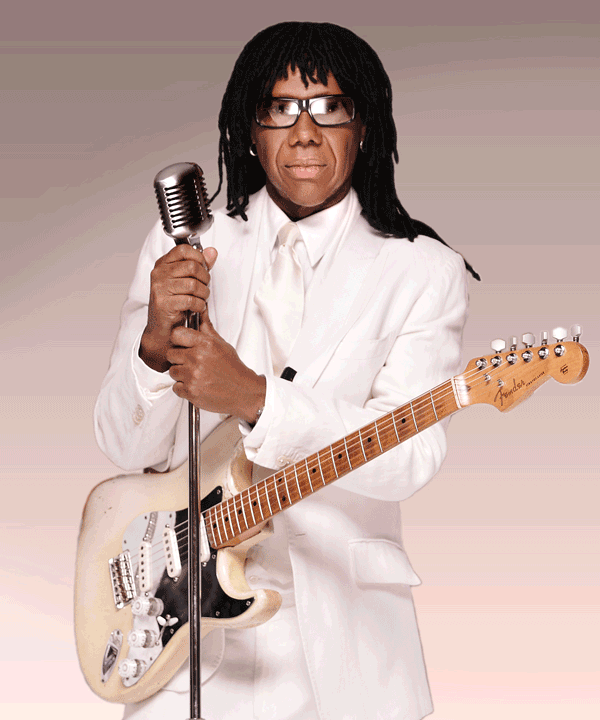 Also newly confirmed is Super Furry Animal frontman Gruff Rhys's and producer Boom Bip's acclaimed collaborative project Neon Neon,along with soul songstress Lianne La Havas and lyrical virtuoso Tricky.
Daughter, Wire, London Grammar, Leisure Society, Money, Melt Yourself Down, Mary Epworth, Dan Croll, Wave Machines, Sivu, Islet and Sam Airey also join the carefully curated line-up that already includes The Manic Street Preachers, James Blake andEverything Everything, I am Kloot, AlunaGeorge and Laura Mvula amongst others.
The DJ line-up has also expanded to welcome the legendary Daddy G and founding member of Massive Attack, Horse Meat Disco, Will Sergent of Echo & the Bunnymen, Crazy P, Psychemagik, Sancho Panza, Pete Herbert, Low Life, Heavenly Social DJ's, Jagz Kooner, Dicky Trisco, AOR Disco, Guy Williams, Sophie Lloyd, Richard Hector-Jones, Bernie Connor, Nadia Ksabia and Neal Schtuum.
Music is just one part of Festival No.6. During the festival the village and the surrounding woods come alive as a unique series of inspiring venues which will come alive with intimate talks, debates, film screenings, comedy, art trails through the woods, pop up theatre and much more.
So far Punk poet John Cooper Clarke, award-winning novelist Caitlin Moran, author and Review Show critic Paul Morley and Man Booker Prize winner DBC Pierre, amongst others, have already been added to the arts and culture line-up.
Other cultural highlights include talks and readings from Tracey Thorn (Everything but the Girl), John Niven (Kill Your Friends), Bob Stanley (Saint Etienne) and Michael Smith (The Culture Show) as well as the return of the wonderful Jan Morris, one of the highlights of last year's No.6.
A second wave of speakers, as well as a whole host of prolific comedians and cultural happenings will soon be announced – so watch this space as this year's offering looks set to raise the bar even higher than last year.
The acts will perform across the entire site, from the historic town hall to the Colonnade gardens, to the picturesque Estuary Stage and the promenade along the river, against a back drop of neo-classical architecture, sandy beaches and palm trees.
The sleepy, Welsh fantasyland is famous for being the set of cult 60's TV show 'The Prisoner. The village is a wonderfully bizarre and elaborate interpretation of a Mediterranean villa, couched in the waters, mountains and forests of North Wales.