Kendal Calling is proud to announce legendary and controversial American Hip-Hop group Public Enemy will be touching down in the fields for a rare UK festival appearance. With Chuck D's forcefully enlightening rhymes, and the chaotic, comic of Flavor Flav's cuts (not to mention his oversized clocks!) this is simply not to be missed.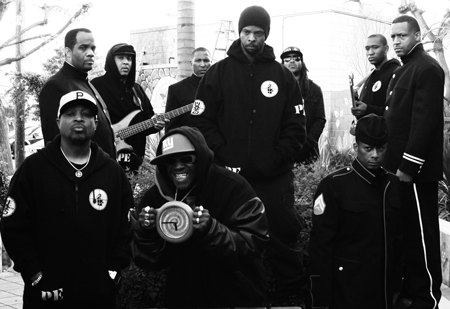 Also flying the flag for the US in the festivals latest line-up additions is Steven Gene Wold, commonly known as
Seasick Steve
. Born in Oakland, California and now in his seventies, Steve has been singing the blues and playing guitar since the age of eight. Steve began playing music for a living in the early 1960s, in bands and as a solo musician, but it was not until he played on Later… with Jools Holland on New Year's Eve in 2006 that he made his breakthrough in the UK.
Johnny Marr formed The Smiths in 1982 when he was just 18 and they went onto become one of the most important bands in the history of music and Johnny Marr one of the greatest guitarists the UK has ever produced. Post The Smiths, Marr has spent his time playing guitar in a succession of great acts such as The Pretenders, The The, Electronic, Modest Mouse and The Cribsbringing a shimmering majesty to their recordings and live shows and finally released his debut solo album The Messenger which has been met with huge critical acclaim.
The D.O.T is a collaboration between Mike Skinner (The Streets) and Rob Harvey (the Music), the relationship was formed when Mike and Rob's former bands would cross paths on the touring circuit and solidified when Mike asked Rob to accompany him on the final Streets tour. Mike and Rob soon then put in some studio time and revealed in the freedom to make music for it's own sake. With no need to conform to a specific style, or satisfy a record label's scheduling demands, there gradually evolved the sound you hear now in their second album Diary (out 6th May). As well as The D.O.T set the critically acclaimed urban poet laureate and The Streets frontman Mike Skinner returns to the fields for a very special DJ set in the Glow Dance Tent.
The Woodland area returns for it's second year but this time round it will feature the cream of the regional crop with rising stars from Morecambe The Heartbreaks, Preston's Techniques, Kendal band The Feud, Lake District starlet Fiona Clayton plus many more of the regions hidden gems to discover.
More acts across all 12 stages are to be announced as well as attractions, the Real Ale Festival, Comedy, spoken word & arts, Ladybird children's area and much more over the next few months – all for only £115!
Friday: Theme Park, The Lightening Seeds Acoustic, The 1975, Nina Nesbitt, Waylayers, Champs
Gigwise is the UK's No.1 music news website, packed with the latest goings on from the world of music plus interviews, photos, reviews and big exclusive from the world's biggest artists.gigwise.com
Saturday: British Sea Power, London Grammar, Sons & Lovers, Silhouette, Sweet Baboo, Peter and Kerry, Fiona Clayton, Grammotones, All We Are
DIY covers the best in new and alternative music through it's free monthly print magazine, weekly digital publication and long standing website, thisisfakediy.co.uk