ANNOUNCED FOR SW4 SATURDAY
AFROJACK
PAUL OAKENFOLD · MARK KNIGHT
ORJAN NILSEN · TOCADISCO
He is a double Grammy Award winning, platinum selling producer. A chart topping, crowd slaying icon. And he is unquestionably one of the most in demand DJs on the planet. South West Four is delighted to confirm the addition of Afrojack to our 10th Anniversary lineup. Debuting on Clapham Common on Saturday 24th August, the Dutch phenomenon's skills are some of the most sought after in the world. He has worked alongside Snoop Dogg, Lady Gaga and David Guetta, whilst his own tracks each amass millions of views on YouTube. With all this success it has allowed him to form his own imprint 'Wall Recordings' giving him a platform to release his own material and provide a stepping stone to upcoming artists. Our advice to you? Take this rare chance to catch Afrojack perform in the capital, his first since last summer and his only London festival performance of 2013.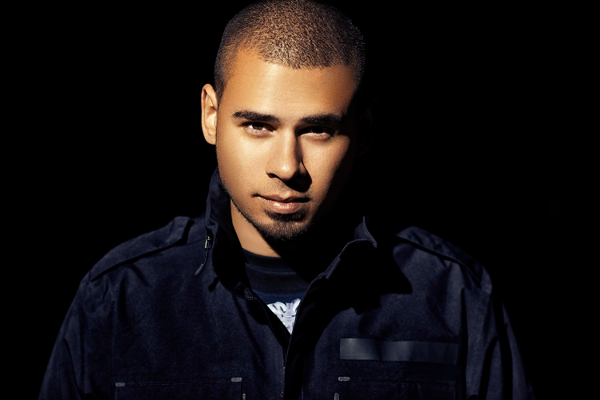 With a career spanning three decades and showing no signs of slowing down, Paul Oakenfold is the elite statesman of British electronic music. From residencies in Las Vegas to jaw dropping spectacles on each and every continent, Oakie's colossal fanbase travel the world to catch one of his sets. Luckily for you, we have him back at South West Four for the first time since his emotional homecoming back in 2010. Never afraid of pushing boundaries, Paul has enjoyed countless standout moments during his incredible career including help shape the infamous 'Madchester' scene of the late 80s, produce an album for U2 and pioneer the explosion of dance music in America. At one point Paul even lived in Clapham, making his return to South West Four for our 10th Anniversary more significant than ever.
Mark Knight makes a welcome return to South West Four in 2013. This will be his fourth performance at SW4 in the past five years in fact, with the Toolroom Records governor and Grammy nominated producer one of the first names on our 10th Anniversary hit list. In 2010 Mark hosted a Toolroom Knights stage at SW4, whilst in 2009 and 2012 he drew massive crowds to the main stage. In 2013 Mark returns to one of our indoor arenas to present some of the finest names in house music. As a DJ Mark constantly sets the pace and is recognised worldwide for his long standing residencies at cherished haunts such as Space Ibiza and Ministry of Sound. A key fixture at the festival in recent years we are delighted to welcome Mark back to South West Four.
Orjan Nilsen is a Norwegian DJ and producer who grew up well north of the polar circle, far away from most things. His cultured productions however would suggest he grew up somewhere with a far more accessible music scene. The talented young Scandinavian shot to the worlds attention in 2011 when he stormed into the DJ Mag top 100 chart at #49 and a IDMA nomination for 'Best Breakthrough DJ' soon followed. Since then has gone on to gain support from SW4 favourites Gareth Emery and Armin van Buuren, with the aptly named 'Belter' a collaboration with the latter. Known for his flawless ability to bring life to any dance floor, we welcome him to South West Four for the first time in 2013 as he plays to the biggest dance floor of them all.
Hailing from deepest, darkest Cologne, Roman Boer has been making deep and tech house for the best part of fifteen years. Better known by his stage name Tocadisco, the German maestro has remixed over one hundred artists including Laidback Luke, Steve Aoki, Moby and Tiga to name a few. You would have unquestionably heard Tocadisco's music featured on TV ads, whilst his radio show is broadcasted to over fifty countries. His own imprint TOCA45, showcases the freshest sounding club tracks available today and with this appearance being his only London festival show this year, make sure you get to his tent with plenty of time to spare.
ANNOUNCED FOR SW4 SUNDAY
GROOVE ARMADA
TOTALLY ENORMOUS
EXTINCT DINOSAURS
PETE TONG
THE 2 BEARS · DUSKY
Here at SW4 HQ we have had our feathers ruffled by the fact that Groove Armada are at long last making their South West Four debut. Marking this as their first London festival performance outside of Lovebox in over a decade, Andy Cato and Tom Findlay are the Cambridge-come-London brigade who have certainly seen it and done it all over the last eighteen years. In that time they have managed to run club nights, conceptualise festivals and not to mention release eight studio albums. Those LPs have been jam-packed full of bonafide hits, like the Grammy nominated 'Superstylin', which was shortlisted on Mixmag's 'Greatest Dance Track of All Time' poll, to the harmoniously utopian 'At the River' which comprehensively appears on every chill out compilation known to man. File this appearance under 'for the history books'…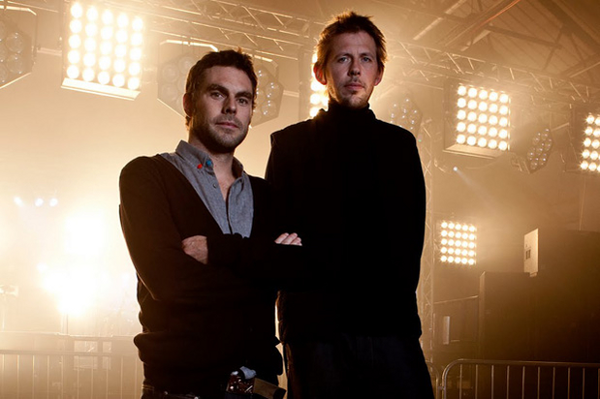 Totally Enormous Extinct Dinosaurs (or TEED if you feel the need to abbreviate) is one of the most fascinating, over-the-top British talents to emerge in recent years. Having released an EP through Greco-Roman (partially run by Joe Goddard of Hot Chip / The 2 Bears), TEED subsequently got picked up by label giant Polydor to release his first full length album 'Trouble' last summer. Orlando Higginbottom, as he is known to his nearest and dearest, is an artist who's always on point in the studio, with productions that fluctuate between jungle rhythms and dance floor anthems with pop sensibilities. His unique style has perked up the ears of club goers and producing peers alike, so join us at South West Four for his spectacular live show. Expect glitter, dancers, extravagant head-wear and of course, dinosaurs.
Pete Tong: the world's undisputed ambassador for electronic music. It's quite a title, but one that is whole heartily deserved. Having been broadcasting on BBC Radio 1 since 1991, he has become widely acclaimed across the world as the tastemaker for dance music. Pete fell in love with a fresh new sound coming out of USA in the late 80's and blazed a trail championing the sound. Fast-forward 20 plus years and things have come full circle, with nothing more relevant right now than electronic music – and Pete's position as anchor for brand new USA radio station Evolution, with a show that's broadcast daily across the country is testament to that. Pete has an astounding flair to break new talent; he's helped kick start the careers of hundreds of artists, giving them the infamous 'Pete Tong Push'. Now in 2013, with a brand new high profile Ibizan residency soon to be announced, regular trips to the states for high profile gigs, and a global touring schedule to make your eyes water, not to mention single, remix and compilation releases abound, Pete has never been more important. A real favourite at the festival, we welcome him back to South West Four for another essential performance!
The 2 Bears comprises of Joe Goddard, one fifth of the inimitable Hot Chip and Raf Rundell, a man who has played an integral role in running London's clubbing scene for many years. Formed in 2009, the pair shared a musical vision and decided the next logical step was to start producing tracks together. Their debut album 'Be Strong' came out last year on Southern Fried Records, a hugely enjoyable homage to UK garage and Detroit flavours and filled to the brim with playful melodies and love-able lyrics. With Joe back on Hot Chip duties last summer, this year marks the bears coming out of hibernation, with Clapham Common the only woods you'll find them in London this August.
London based producers Alfie Granger-Howell and Nick Harriman are the eclectic pairing known as Dusky. The duo already have a long list of accolades to their name including their 2011 LP 'Stick By This' being named Pete Tongs album of the year and 'Flo Jam' being given the crown of iTunes Dance Single of the Year. Last year they remixed Justin Martin's seemingly untouchable 'Don't Go' and put out a buffed out version that sent blogs and forums into chaos. Needless to say it was hands down the soundtrack of the winter. With their latest offering 'Nobody Else' out now on Will Saul's AUS imprint shaping up to be just as much of a hit, the future sound of London seems safe in Dusky's more than capable hands.