ANNOUNCED FOR SW4 SATURDAY
CARL COX & FRIENDS ARENA FEATURING:
CARL COX & LOCO DICE B2B
[FIRST TIME EVER IN THE UK]
MARCO CAROLA · ADAM BEYER
GUTI [LIVE] · HECTOR
& VERY SPECIAL GUEST
CARL CRAIG
Having previously announced that one of our most loved DJs will return to South West Four this summer, we can now confirm that Carl Cox will host his own arena on Saturday 24th August. Carl will showcase only the biggest names in techno, as well as take to the decks with one of dance music's most esteemed artists for the first time ever in the UK.
Carl Cox and Loco Dice back-to-back. A meeting of minds. A meeting of masters. Last summer these two virtuosos went head-to-head at the closing party of Carl's world renowned residency at Space Ibiza. In 2013 South West Four is delighted to present the return bout, as these two techno titans lock horns for the first time ever in the UK. This is one for the history books.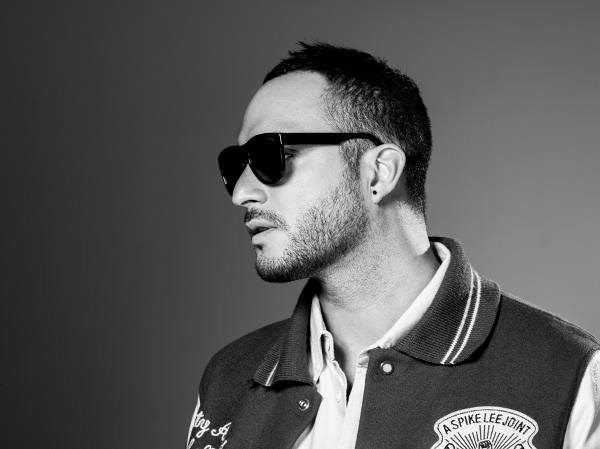 The past few years has seen Loco Dice's stature rise immeasurably to become one of the most devastating and respected DJs on the planet. His Desolat imprint is home to some of the world's most prolific electronic talent, whilst his sense for sounds and innate understanding of dancefloors is what distinguishes him from other DJs. Heavily influenced by his legendary performances on the Amnesia Ibiza terrace for Cocoon, Loco Dice remains a hugely popular figure, as evident again at his sold out residency at Electric Brixton across the recent Easter weekend. The next opportunity to catch this tremendously sought after DJ in London is at SW4, a chance that should not be spurned.
As figurehead of the Swedish techno scene and Drumcode Records label boss, Adam Beyer has turned heads worldwide with his sensational performances for many years. Since establishing Drumcode in 1996, the labels forward thinking, passionate and uncompromising laurels have stayed true. Undeterred by the demise of many other labels which started around the same time, Drumcode has always been one to push the envelope and is part of the reason why the label is still flourishing today. Adam's Drumcode podcast attracts a healthy seven million listeners every week, whilst his last appearance at South West Four, where he headlined his own Drumcode arena in 2011, proved one of the highlights of the weekend. In 2013 the message is clear; Beyer is at his best, do not miss out.
Carl Craig; A visionary, an innovator and an ambassador for the Detroit techno scene. Since releasing his first track back in 1989, The Grammy nominated artist has chalked up a phenomenal career and continues to motivate music lovers of all ages with as much power and intensity. Since his early days he has gone on to release a plethora of his own material and remix well over one hundred tracks. Always forward thinking, the Planet E head honcho has managed to reinvent himself time and again and prove an inspiration to everyone along the way. Making his South West Four debut this year, we are delighted to welcome one of the greats, as Carl Craig joins us on Clapham Common this August Bank Holiday weekend.
Having being brought up in an exceptionally musical family, Guti was first a classically trained jazz musician, before playing to packed stadiums across South America in a rock band. It wasn't until 2006 that he started to create techno, but of course with his jazz, rock and latin influences all playing an important part in the process. Since then he has gone on to release music on labels such as Wolf & Lamb, Saved, Carl Cox's Intec and Loco Dice's Desolat. This summer you can catch his outstanding talent at South West Four, where he will showcase his highly impressive live show.
Hector is one of the most exciting young DJs on the planet, effortlessly experimenting with the founding spirit of house. With a string of high profile releases to his name on labels such as Desolat, Tsuba and Saved, Hector has come a long distance since he started DJing in his native Mexico at the tender age of 16. A move to England soon beckoned, where he fell in love with London's music scene and where he has remained ever since. The Mexican's passion for music knows no boundaries. His DJ sets are full of energy, precision and soul, whilst his own productions are always on point; sophisticated and cultured. The future of house music is about to take flight at SW4, make sure you're on board.
ANNOUNCED FOR SW4 SUNDAY
BEDROCK ARENA FEATURING:
ERIC PRYDZ · BOYS NOIZE [LIVE]
LAURENT GARNIER · JOHN DIGWEED
TIM GREEN [DEBUT LIVE SHOW]
There are not many other DJs as synonymous with South West Four as John Digweed. 2013 represents his ninth consecutive performance at the festival, more than any other artist. With one eye firmly on the future, John's philosophy embodies South West Four, whilst his ingenuity, dedication and all round ability to destroy dancefloors is why we always welcome him back to Clapham Common with open arms. John's performances at Bedrock have helped build the label's reputation as one of the most acclaimed club nights in underground dance music, welcoming international talent of the highest calibre at each event. Having hosted Bedrock arenas at SW4 in 2007, 2010 and 2012, it makes perfect sense for John to bring Bedrock back for our 10th Anniversary as his thrilling legacy at SW4 continues with his label's greatest artist showcase to date.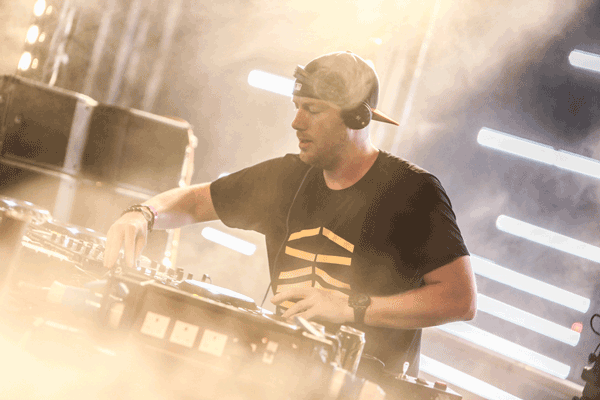 Frenchman Laurent Garnier is a name that goes hand in hand with dance music. One of Europe's most celebrated electronic artists, Laurent has been making the planet dance for the last 25 years. Having gained a reputation as one of the finest DJs in the world and produced a wealth of techno classics in the studio, Laurent has won the hearts of millions of artists and music lovers via his own hypnotic and alluring beat. His quest to find only the very best music remains relentless, as Laurent's radio shows and DJ sets continue to illustrate his insatiable appetite for what's new. Having delivered arguably the finest performance on Clapham Common in 2011, Laurent remains a huge favourite with everyone at South West Four HQ and we are honoured to welcome him back for the 10th Anniversary.
From bedroom producer to acclaimed electronic artist, Tim Green's rise to stardom over the past few years has been nothing short of relentless. The capability of his craft seems endless, securing releases on labels like Dirtybird, Get Physical and Saved and outstanding remixes of Cassius, Booka Shade and Claude Von Stroke. Having taken his DJ sets to every corner of the globe, the spotlight now turns to his highly anticipated live show, which he debuts at South West Four on Sunday 25th August. Special doesn't even come close.
SATURDAY & WEEKEND TICKETS INCREASE IN PRICE THURSDAY 4TH APRIL AT MIDDAY
As we move ever closer to South West Four's 10th Anniversary, interest in tickets rises yet further. With five months still to go we can confirm that 50% OF ALL SATURDAY TICKETS HAVE ALREADY SOLD and that 'saver' tickets are rapidly running out. With this new batch of DJs and live acts set to raise demand even greater, we are giving you until this Thursday at midday at which point both Saturday and weekend tickets will increase in price. You have been warned!