The EXIT Festival line up is shaping up nicely with even more additions added to the already stellar line up including; Cee Lo Green, Eric Prydz and more!
Cee Lo Green, Eric Prydz, Ame b2b Dixon, Scuba live, Ana Popovic band, Prong, Delilah and Kate Boy. Taking place from 10th – 14th July in the magical Petrovaradin Fortress, the 2013 edition is extended to five days, offering even more value for money, adventure and excitement. It's a revolutionary rave!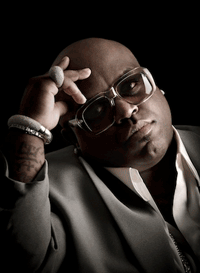 Five time Grammy Award winner and star of TV show The Voice, Cee Lo Green will make his debut performance in Serbia at this years EXIT Festival. Becoming an overnight sensation as part of the Gnaris Barkley duo, which he earned two of his Grammies, for "Crazy" and the album "St. Elsewhere" Cee Lo went onto an even bigger success arrived in his solo career. "The Lady Killer" album, which spawned such hits as "Forget you/F..ck you", "Bright Lights Bigger City" and "Fool For You", which added three new Grammies to his collection, as well as the renowned Brit and Billboard awards. His impressive collaborations list includes Madonna, Santana, Christina Aguilera, Rod Stewart, Bruno Mars, Black Eyed Peas, Chase & Status, which shows us his ability to balance a multitude in genres, handled by not that many authors.
Eric Prydz make a welcome return to the EXIT Dance Arena. Growing ever more popular, swedish DJ and producer gained worldwide fame after his remix of 1980?s hit 'Call On Me' smashed music charts around the globe staying at number one spot in UK, France and Germany for weeks. Grammy-nominated Prydz was also the only dance music producer to remix Pink Floyd?s 'Another Brick In The Wall', which brought his music to even wider fan base. Besides DJing and production Eric also manages three highly respected labels – Mouseville, Pryda & Pryda Friends which are positively brimming with cutting edge underground club hits.
Exciting back to back shows have become a trade mark of the EXIT Dance Arena. This year Ame and Dixon, makers of the huge hit 'Where We At' will serve up some quality Chicago House and Detroit techno.
Straight from Berlin's finest clubs, Scuba will perform his first live performance for the EXIT crowd at the Petrovaradin fortress. His third album 'Personality' gives an insight into his art of mixing techno, house and trance with dubstep, a recipe he has perfected more than anyone out there.
One of the newest and coolest electro pop bands out there Kate Boy are also among new Dance Arena artists. With the public and media such as Billboard magazine saying that they are the best new live act this summer Kate Boy is about to show to Dance Arena that they mean business.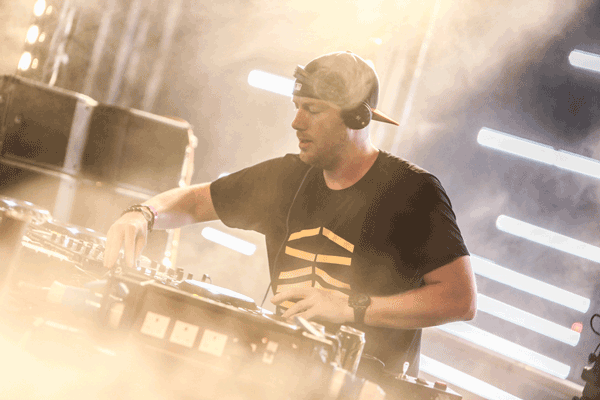 ---
Ana Popovic or 'the female Jimi Hendrix' is considered one of the best blues players in the world. She was the only non-American musician ever nomination for Best New Artist Debut at the W.C. Handy Awards, the blues equivalent of the Oscars. Possibly the greatest recognition came from the king of soul music, Solomon Burke who specifically requested Ana to join him on stage at one of his concerts and to support him for the rest of his tour. Ana is also honoured by the world's leading guitar makers Fender as one of their exclusive promoters.
After several years of absence from the metal scene, Prong will be rocking the Fusion stage with their wild energy and ruthless riffs. The audience of EXIT festival will have the opportunity to hear Prong?s latest album "Carved into Stone" as well as all of their legendary metal anthems.
One of the stars of this year's Fusion stage is Delilah, lady with the voice of an angel. Many compare her sophisticated sound with Massive Attack and Portishead and the subtle soulfulness of her voice with Sade and Aaliyah, but none of these are more than hints: Delilah sounds like no one as much as herself. At first, she gained popularity as a hook singer on Chase & Status's huge 2010 anthem "Time" and then it all took off with the release her first album 'From The Roots Up' which provided recognition from wider audience.