Playing at the Main Stage, we will see Biffy Clyro, the best British live band today. They fill stadiums and they are always at the most-visited festivals of the UK. Their live gigs are considered massive and in the last few years they have been acknowledged by some of the most influential media. After their last three successful albums, they have released their newest one in January, 'Opposites', which lead the British charts for quite a while. They received a lot of awards recently: they were considered the best live band in 2011 at the NME Awards and at the Q Awards. This year they have also received the NME Award for the being the best British band.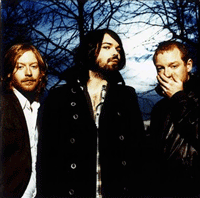 Michael Holbrook Penniman, world-known as Mika, is one of the most talented and colorful pop artists today. He knows everything what a pop star does. Besides his almost classic songs, he will perform his newest ones from his latest album 'The Origin of Love' and will surely conquer the audience at the Main Stage of Sziget.
Futuristic, ultra-suggestive and massively dynamic is Nero live. The two British electronic musicians and producers, Daniel Stephens and Joe Ray, together with singer Alana Watson are touring Europe since 2010 with their dubstep, drum'n'bass and electro house craziness. This time they are visiting the Arena Stage of Sziget.
In a late-afternoon slot of the Main Stage we can see Regina Spektor, an anti-folk singer from New York. She has a unique style, influenced by folk, punk, rock, hip hop, jazz and classical music. She relies on her seemingly endless imagination when it comes to her songs, as if she was playing different roles each and every time, that's what makes her so unique today.
One of the most active techno-pop productions, Booka Shade from Germany, is coming to the Arena Stage with a massive live show. The supplier of quality and hyper-intelligent electronic music have been in the business for 25 years now and they will definitely bring the right tunes for an unforgettable party!
There are even more names confirmed for the giant Arena tent, including the mystical, monumental, passionate alternative rock combo, The Joy Formidable. Their guitar music is at the same time very dynamic, but chilled as well. Abstract music will also be present at the mega-tent, played by Erol Alkan, a London-based electro DJ, whose fantasy is without borders and has no ties to any genres. Even though Felix Cartal is pretty young, he is already an internationally well-known Canadian musician, DJ and producer. He is open to styles from solid pop to massive electro house and this is a good set of reasons to check him out at Sziget Arena.
One of the most popular folk-rock singers from the Netherlands, Blaudzun, is also among the line-up of the festival. He received the "Dutch Grammy", the Edison prize this February, for being the best male artist in the Netherlands. A Benelux focus is also strengthened by Monophona, the trio from Luxemburg who are preparing for their first Sziget gig. They will be a special surprise for those who love elegant, minimalist and melancholic electro-acoustic live sets. Splendid, the reggae collective from The Hague spices up their music with some rocksteady and soul. They are not only popular in the Netherlands, but spread their message to anyone who loves reggae music in Europe. This time they will do it at Sziget.
The A38 Stage has some strong new names as well, e.g. Natasha Khan aka Bat for Lashes. The singer, songwriter and multi-instrumentalist from London has a mysterious voice and became popular especially in the UK with her pop music. She released three studio albums out of which 'Fur and Gold' from 2006 and 'Two Suns' from 2009 have been nominated for the Mercury Prize. Flogging Molly, the number one Celtic punk band in the world, is also coming back to Sziget! Their gigs are always very popular, from the smallest events to the biggest festivals. This time they play at the A38 stage!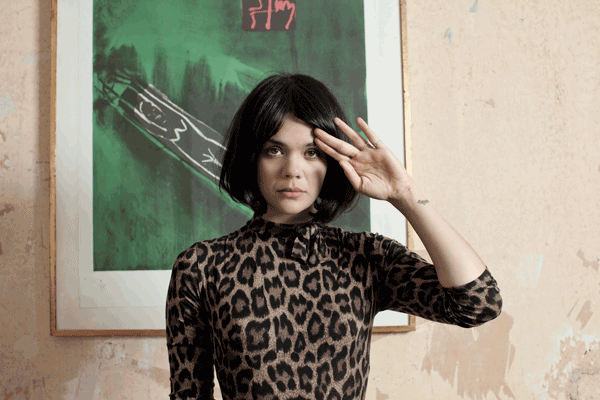 The music of The Cribs is just as self-confident as the members themselves. They have navigated the British indie community out of the dark after the breakup of The Smiths in the 2000s. They receive good critics and no big British festival could miss them from their line-up.
British electro-pop diva, Little Boots, is a true female icon of her generation. Her enchanting melodies remind us of the electronic synthpop dance music of the 80s. Her next big hit will be her second album, 'Nocturnes', which will be released this May. Dark and massive techno and electro visions are the good words for French electronic musician, DJ and producer, Gesaffelstein. He visits Sziget with a live act, which is usually built up with engineering punctuality. These diverse and quality sets have a great atmosphere and free up the available energies on the dance floor. Dub FX has been rather popular on the video sharing portals and the blog-sphere, while he has also toured all five continents with his loops, revolutionizing the world of street performances. The name dOP represents three creative, sexy and irresistible men from Paris. The trio of Damien Vandesande, Clément Aichelbaum and Jonathan Illel knows exactly how to combine organic electronic music with live instruments and how to add funk, jazz, classical and minimal house and lounge taste to the music. German punk-rock band, Donots, are unstoppably popular. With their new album, released last summer, 'Wake the Dogs' they will visit Sziget as well. Hoffmaestro plays a witty ska music, which is merged together with reggae, techno, New Orleans funk and classical country music as well. Rangleklods live is a Danish performer strongly believing in improvisation and revolutionizing sounds. He mixes the main parts of his music on his laptop, but the act comes together on the stage with his small tricks, spontaneous attitude and ad hoc effects.
The talented and characteristic Dutch band, Daily Bread, will also play their overpowering garage rock music at the event. The four members of the group are also open to new wave and chill wave sounds!