Also added to the line-up today is the latest addition from London promoters' Smashing Blouse with Mausi, arguably one of the most hyped acts of this year. Lo'Jo are confirmed for Saturday's stellar programme bringing their dub reggae, African and Arabic influenced sounds, whilst Sunday welcomes the return of electro-dub pioneers Dreadzone to close the festival in monumental style. Plus Cambridge singer songwriter Sivu offers up his dreamy acoustics and electronic touches. Wychwood is proud to partner with phenomenal organisation, World Vision who will be bringing the incredible Paul Ewing to Saturday's Big Top, Britain's much-loved ska and reggae outfit The Dualers to Sunday's Mainstage and Downtown Abbey's Elizabeth McGovern's sensational, Sadie and the Hotheads. Taking place at Cheltenham Race Course from 31st May – 2nd June, weekend and day tickets are now on sale with Under 10s going for free. Full tickets details and much more information is available via the official Wychwood website.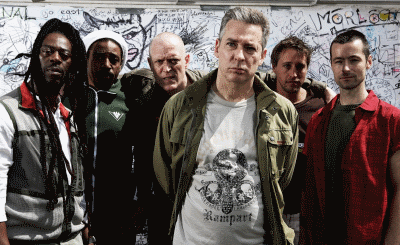 Wychwood Festival
is thrilled to announce the launch of 'Feel Good Friday', extending the opening hours of Friday's unmissable entertainment offering a full day of programming with people able to pitch up from 10AM and see bands from Midday. To celebrate, Wychwood Festival welcomes
Soul II Soul
to headline Friday's stellar line-up bringing the ultimate party classics that will raise the metaphorical festival roof and have the entire crowds dancing throughout the night.
Toploader
will warm up the festival crowds with huge hits that span from
Dancing In The Moonlight
to
Achilles Heel
and promising a serious amount of feel good fun.
Mausi
are the final Friday act to be announced from the Smashing Blouse collective with material that has been tipped to top the charts this year. Transporting festival-goers into a summer paradise with the hugely successful single
Sol
that achieved fantastic support from BBC Radio 1 and over 200,000 video hits online, if there is a band to see this summer, Mausi is it.
Saturday's programme unveils Lo'Jo who are back after a four year hiatus with their joyful and poignant bar-room poetry and dub reggae, African influenced records. Wychwood's final day will close with the critically acclaimed and hugely popular Dreadzone whose pioneering electro-dub is the perfect way to bring to an end a phenomenal weekend of entertainment and long lasting memories. Cambridge singer songwriter Sivu is also confirmed for Sunday as part of Smashing Blouse's programme bringing his strange world and strange songs to a captivating audience.
Wychwood Festival is honoured to announce this year's partnerships with World Vision, a relief, development and advocacy organisation dedicated to working with children, families and communities to overcome poverty and injustice. World Vision confirm Paul Ewing to perform on Saturday whose previous accolades include playing the same stadiums as Lady Gaga and working alongside musical legends such as Stevie Wonder. The Dualers are confirmed for Sunday's offering with their reputation of a great festival band firmly set in stone, bringing their ska and reggae sounds to a wanting Wychwood crowd. Sadie and the Hotheads make for the final World Vision act confirmed to date and is fronted by Downtown Abbey actress, Golden Globe and Oscar nominee Elizabeth McGovern who are known for their strong country music influence and surprising fusion of Spanish guitar and melodic piano chords.
Wychwood Festival also unveils some of the most exciting local talent to emerge on to today's festival circuit who will perform on the very popular Pomme Stage. Friday sees acoustic-folk-blue artistJake Watson, Welcome To Marathon, Lady Jane & The Black Shadows, Nina Condron and the immensely popular live act Thrill Collins who Wychwood are proud to announce as their house band with their infectious sense of humour and captivating performances. Stressechoes are confirmed for Saturday alongside storyteller Andy Oliveri, Wallsall-born singer-songwriter Joe Summers, David Richards and Emily Lynn. Sunday's Pomme Stage includes Swift Manouver, alternative acoustic outfit KSH & The Going Goods, Cheltenham's Thomas Muddle and finallyLexx Keabe & Rich Howie.