Chase and Status and Tinie Tempah – two of the defining artists of the past 5 years coming back with new albums and bigger shows plus one of the most important guitar bands of the decade, Franz Ferdinand. Four chart-topping exceptional live acts for back-to-back headline shows in the Balearics.
Bastille, fronted by UK singer/songwriter Dan Smith, just released debut album Bad Blood and went straight to the top of the UK album charts, with No.2 single Pompeii taking over the airwaves across Europe. A 'must see' live act on the festival scene this summer, Rocks is delighted to have Bastille on the bill. Support comes from hotly tipped and indefinable Bristol mob The Other Tribe. Championed by both indie and electronic music lovers, the band cross musical boundaries and their illustrious new single Skirts is as infectious as their live set.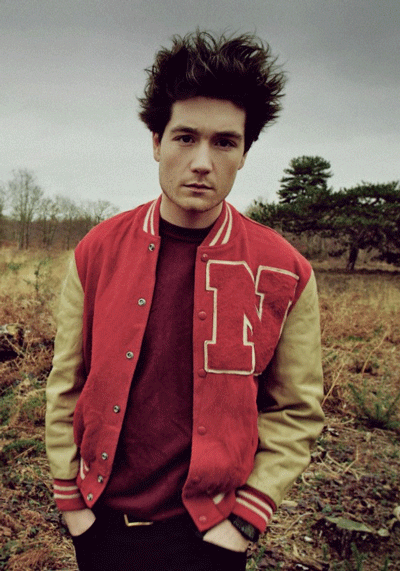 Bastille's Dan Smith said: "We're really looking forward to getting out to Ibiza and Mallorca for the first time. Being able to play a gig and then go to the beach will be a massive novelty, and it'll be nice to see a bit of proper summer and try to head to some of the massive clubs as well. I hear the Rocks gigs are great and we've been told they throw a pretty decent party so it should be a lot of fun."

Having first smashed the charts with their killer hit Take Me Out and their self-titled debut album in 2002, Glasgow boys Franz Ferdinand are back, and Balearic bound. They've ticked off a Mercury Music Prize, BRIT Awards for Best British Group and Best British Rock Act, NME Awards, multiple Grammy Award nominations, sold over 3 million albums worldwide and are soon to release their hugely anticipated fourth studio album. This band were a huge influence on Ibiza Rocks, helping fuel the concept of promoting gigs for 'dance kids who rock and rock kids who dance.' Rocks is exceptionally proud to be bringing one of the world's best live bands to make their debut on the famous open-air Rocks stage in Mallorca and Ibiza this summer.

Alex Kapranos said: "This is the first time we've been to Ibiza Rocks, so are looking forward to it. Paul's been and told us all about it, so we're expecting a great crowd there and Mallorca."

Chase and Status are undoubtedly one of the most exciting and successful British bands of the past decade. Their double platinum, second album No More Idols sold over 600,000 copies in the UK alone and spawned over 2 million single sales. They were the biggest selling band in the UK in 2011, behind Coldplay, sold out tour after tour in the UK, Europe, US and Australia and played live at 36 festivals around the world last summer. Phenomenal track Big Man with Liam Bailey has provided a taster of what's to come from their highly anticipated third album, due for release in summer.

Chase and Status said: "We're excited to bring our live show to Ibiza Rocks again this summer – the crowds at Ibiza and Mallorca Rocks are always amazing!"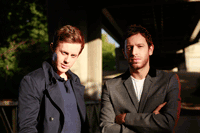 Tinie Tempah
is no stranger to the Rocks stage and always puts on an extra special show – last time he performed he bound off stage and stunned fans by reappearing to perform from their bedroom balcony. Since becoming the undisputed breakout star of 2010, Tinie's career has soared. Debut single
Pass Out
exploded around the globe and follow up tracks
Frisky, Written in the Stars
and
Miami 2 Ibiza
all had the same effect. Debut album
Disc-Overy
is still regarded as one of the most refreshing and confident UK debuts of all time. Back to headline, live under the stars, Tinie Tempah is sure to showcase new material from his highly anticipated second album
Demonstration
and to put on a high-energy show packed with smash hits and more surprises.
Bastille, Franz Ferdinand, Chase and Status, Tinie Tempah and The Other Tribe join previously announced actsJake Bugg, Rizzle Kicks, The Vaccines, Example, Ellie Goulding, Dizzee Rascal, Foals, Palma Violets, Jagwar Maand Redlight on the incredible line-up of chart-toppers and festival favourites who are Balearic bound this summer.MTV UK will be the exclusive TV host, bringing millions of people closer to the action when it broadcasts the live footage on MTV Music and MTV Live HD.
More 'must see' solo stars, bands and cutting edge DJ's will be announced over the coming weeks, so fans can forget the mud and rain this summer and start looking forward to the gig, and holiday of a lifetime in the sun-soaked Balearics.

Offering a choice of quality accommodation options at exceptional value, Mallorca Rocks every Tuesday from 04 June – 17 September and Ibiza Rocks every Wednesday from 05 June to 18 September. Announced so far below, with much more to come:

| | | | |
| --- | --- | --- | --- |
| | MALLORCA ROCKS | | IBIZA ROCKS |
| 04 JUN | OPENING PARTY WITH JAKE BUGG | 05 JUN | OPENING PARTY WITH JAKE BUGG |
| 11 JUN | RIZZLE KICKS | 12 JUN | RIZZLE KICKS |
| 18 JUN | THE VACCINES | PALMA VIOLETS | 19 JUN | THE VACCINES | PALMA VIOLETS |
| 25 JUN | BASTILLE | THE OTHER TRIBE | 26 JUN | BASTILLE | THE OTHER TRIBE |
| 09 JULY | TINIE TEMPAH | 10 JULY | TINIE TEMPAH |
| 30 JULY | CHASE & STATUS | 31 JULY | CHASE & STATUS |
| 13 AUG | EXAMPLE LIVE | REDLIGHT DJ SET | 14 AUG | EXAMPLE LIVE | REDLIGHT LIVE SHOW |
| 20 AUG | ELLIE GOULDING | 21 AUG | ELLIE GOULDING |
| 27 AUG | DIZZEE RASCAL | 28 AUG | DIZZEE RASCAL |
| 10 SEPT | FRANZ FERDINAND | 11 SEPT | FRANZ FERDINAND |
| 17 SEP | CLOSING PARTY WITH SPECIAL GUESTS | 18 SEP | CLOSING PARTY WITH FOALS | JAGWAR MA |