"Having played football on Clapham Common as a kid, I couldn't be more proud to close South West Four's 10thAnniversary. SW4 is now one of the most important festivals on the circuit and I've enjoyed watching it grow over recent years – it's been almost 6 years since I last played Clapham Common just before my first album was released! You can't beat a weekend of raving on the Common so I expect to see you all down there! This is going to be a very special show!" Example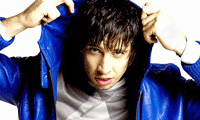 Festival goers: Prepare yourselves. On Sunday 25th August one of the most exciting live acts on Earth will be homeward bound and heading to South West Four for the biggest headline show of his career. That act is Example. His string of top 10 hits includes #1's 'Changed the Way You Kiss Me' and 'Stay Awake', whilst albums 'Won't Go Quietly', 'Playing in the Shadows' and 'The Evolution of Man' have helped elevate him to become the jewel in the crown of contemporary British music. His hugely successful collaborations with Calvin Harris, Laidback Luke, Nero and SW4 2012 headliners Chase & Status, have also resulted in chart success and provided the foundations for sell out arena tours of the UK and Europe. His return to London for a full live show will witness a performance packed to the rafters with hit after hit, as Example illustrates why he is truly one of the hottest properties in music right now. In what will be his final London showcase of 2013, Example will be at the top of his game to ensure he brings down the curtain on our 10th Anniversary in thrilling fashion.
Joining Example on SW4 Sunday is RAM records head honcho Andy C, who returns to play the main stage for the very first time. Last year Andy's epic RAM Records 20th Anniversary arena was widely regarded as one of the highlights of the festival, with a stellar 'Alive' set taking the roof off the stage. Since then Andy has cemented his position as the most influential artist in drum and bass by winning the 'Best DJ' title at the 2012 Drum and Bass Arena Awards, whilst RAM picked up 'Best label.' The Executioner's return to South West Four for a very special open air performance will allow him to illustrate his technical genius infront of more people than ever. Andy really is a man that has done it all and we are thrilled to lock him in for what promises to be a spectacular set.
Dillon Francis is the self-proclaimed king of Moombahton. The LA born and bred producer has made some colossal waves across the scene since his SW4 debut last summer. Dillon has recently collaborated with Calvin Harris, Jack Beats, A-Trak and our Sunday headliner Example, as well as remix the likes of Zedd, Digitalism and Madeon. Consistently tipped for the top, Dillon is widely recognised as protégé to Dilpo, having released music on the Mad Decent imprint and Skrillex's label OWSLA.
Alongside Baauer, Flosstradamus are at the forefront of the Trap movement, which blends southern style hip-hop with electronic elements. Flosstradamus gained fame with their remixes of Sub Focus, Usher and most emphatically their bone breaking remix of the Major Lazer anthem 'Original Don'. The Chicago duo's high energy sets make for a fun yet raucous and often riot inducing experience. Mad Decent and Fools Gold are amongst the imprints that have released their productions and with further releases in the pipeline 2013 is going to be an important year. SW4 – you have been warned.
Todd Edwards and EZ; Two founding fathers and legends of UK Garage, from different sides of The Pond. As vital and influential now as they have ever been, Todd and EZ have never performed together. That is until now. This is one of a series of world exclusive back-to-back sets due to be showcased at SW4's 10th Anniversary that bring together the planet's greatest artists for a unique performance. From his humble beginnings as a DJ on London pirate radio stations, through to tying down a prime time Kiss FM show and achieving platinum album sales for his mixes on the Pure Garage series, this will be EZ's long-awaited maiden voyage aboard the good ship SW4. He will be joined by New Jersey's Todd Edwards, a founding member of the 2-step movement. His innovative way of blending cut up, vocal samples with chirpy bass lines and sharp percussion has gained him a huge fanbase since his arrival on the scene back in '92. Over the years he has remixed Justice, St. Germain and more recently UK stalwarts Katy B and Jessie Ware. The American born veteran, who co-produced and sang on the Daft Punk song 'Face to Face', continues to influence countless producers and is welcomed to SW4 with open arms.
Another exclusive and hugely exciting back-to-back set at SW4 2013 comes in the form of Dimsantle and Roska. Brighton's Dismantle is a DJ and Producer who blurs the lines between dubstep and house to create something of a carnival induced frenzy. As one of the most hotly tipped new producers to hail from the UK, Dismantle has gained major support from Annie Mac, Zane Lowe, Skream and Diplo, whilst last year he signed to Shy FX's Digital Soundboy label. With a new album due out later this year, we are genuinely thrilled to welcome to SW4 the heir to the throne of UK bass.
As an integral part of the Rinse family since 2009, Roska is a man whose roots stem deep into the UK bass scene. His weekly show on Rinse FM has proved the catalyst from which he can broadcast not only his own work but also the music he loves. His deep affection of numerous genres can be heard not just on his radio show but also his own productions; a fiery cocktail of grime, dubstep and garage mixed with house flavours. His own imprints Roska Kicks and Snares have given him a format to release his own work and that of likeminded artists, much of which will no doubt be heard during his Clapham Common performance.
PLUS NEW ACTS ADDED TO SW4 SATURDAY
LAIDBACK LUKE · GARETH EMERY
TENSNAKE [LIVE] · SUNNERY JAMES & RYAN MARCIANO
Laidback Luke has been a huge player at South West Four in recent years. However, contrary to his name, Lucas van Scheppingen is anything but laid back. The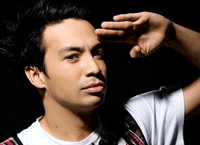 energy the Dutch powerhouse puts into his live performances is unrivalled, whilst the man's talent is unfathomable. With so many credentials to his name, whether it's a huge string of releases of his own material or remixes of artists across the spectrum, the Filipino born house DJ is living and breathing proof that there's way more to Holland than Windmills and Clogs. And that's before we get to his own club brand 'Super You&Me', conceptual superhero themed events which have been selling out shows worldwide including a special weekender at Electric Brixton earlier this year. Luke is one of house music's most thrilling figureheads and we are cannot wait for his intense basslines and party fuelling sounds to rock our 10th Anniversary to the core.
The mother fuc*ing saga continues! That now infamous line can only mean one thing; that Mr Emery is back at South West Four, bringing his forward thinking trance and uplifting sounds with him. The rise and rise of Gareth Emery represents somewhat of a fairytale. For the past decade he has had involvement with dozens of tracks, whether, it's producing, remixing or collaborating. In the last twelve months alone Gareth has cemented his legacy with a sell out tour Stateside, capped by a groundbreaking YouTube broadcast of his Govenor's Island gig, which captivated millions online. Last October witnessed the 200th episode of his award winning 'The Gareth Emery Podcast', whilst his prominent Garuda label goes from strength to strength. See you at the front.
Hailing from Hamburg and raised on a diet of 80's boogie and disco, Marco Niemerski, widely celebrated as Tensnake, is a name that has been permanently etched on our minds after the gargantuan success of 'Coma Cat'. The infectious melody and honey-like loveliness of this joyful single helped shape our summer of 2010. Never one to bask in the glory of a single triumph, Tensnake went on to release the equally catchy 'Something About You' and more recently 'Mainline', which managed to bring light to the darkest of dance floors. With an album finished and scheduled for release later this year, we welcome Tensnake's special live show to the terrain of Clapham Common for the first time, as he brings the sunshine to South West Four.
Lauded as the Dutch version of Swedish House Mafia, Sunnery James and Ryan Marciano have an insatiable appetite for success. They join an already prolific clique of DJs and producers to come through the ranks of their homeland and their blend of house always cuts the mustard. Their remake of Tiesto's 'Lethal Industry' has been played endlessly played by Armin van Buuren, Sander van Doorn and David Guetta alike, whilst Pete Tong made it his 'Essential Selection'… twice. The balanced chemistry between the two is positively obvious and the way that they embrace the crowd, lifting them up and crashing them down like an orchestral conductor, is contagious. Their performance in the Subliminal arena at SW4 2012 proved one of the highlights of the weekend, with an equally lethal set expected at our 10th Anniversary.