Alongside with the performance of this hip-hop icon, the public will have the chance to enjoy an impressive artist line up and many interesting shows during this four day Festival. Snoop Dogg will headline and open the second edition of the Fresh Island Festival "New Yorker Main Stage" – this year it will last for four days and nights, in clubs Papaya and Aquarius, from July 10 to July 13.
Zagreb, March 5, 2013 – Fresh Island Festival, one of the successful "newcomers" to the European festival scene, brings forward a wave of summer freshness and announces its new festival season with one of the biggest musical icons – SNOOP DOGG aka Snoop Lion. By hosting such an established performer, Fresh Island Festival sides itself with the biggest international festivals such as Fraunenfeld, Exit and Wireless Festival. Snoop Dogg's performance will be one of the more exclusive ones, at an intimate atmosphere, since he will perform for only 3000 of his most loyal fans.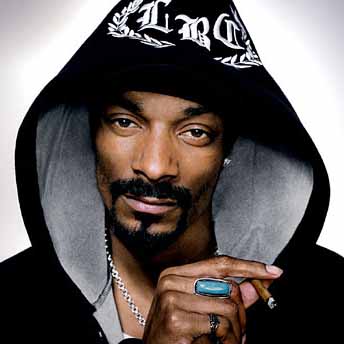 Being the only hip-hop festival in the southeast Europe, and the only European beach hip-hop festival, Fresh Island will present the best of hip-hop at four turbo stages in clubs Aquarius and Papaya, during its four nonstop day and night program. With everyday performances by international stars, at "Boat" and "After Beach" pool parties that will take place during daytime, the Festival will present shows by famous DJs and MCs. Hip-hop fans will be able to enjoy different dance and music workshops, watch movies, participate in extreme water sports and graffiti sessions… With a daily average temperature of 35 degrees Celsius (95 degrees Fahrenheit), beautiful Adriatic sea and Zrće beach, Fresh Island Festival is truly "YOUR PERFECT HIP-HOP HOLIDAY" – this is the official slogan of the promo campaign for international markets.
Over the last few months, Snoop Dogg was continually present in the media through his reincarnation and new alias "Snoop Lion". Soon he will reveal a new album and a documentary, both named "Reincarnated". He has drawn a lot of media and public attention with his live performances – aided by his colleague Dr. Dre and digital technology, he brings to life the deceased rap legend 2Pac who appears on stage as a holographic projection. A big soccer fan and jersey collector, Snoop Dogg keeps a Croatian national soccer team jersey in his collection.
Tickets for this unique summer experience will be on sale exclusively in form of a festival ticket/bundle (4 days & nights) for 46 euros, at the official Festival web page: www.fresh-island.org/tickets. Fresh Island "Fo Shizzle" tourist pack/bundle, intended for the international and domestic markets will include various offers including festival tickets, accommodation, welcome drink, festival T-shirts and other amenities, and will also be available at www.fresh-island.org/accommodation.
SNOOP DOGG "FROM LONG BEACH TO ZRCE BEACH"
Wednesday, July 10, under the starry sky by the sea at New Yorker Main Stage in Papaya, one of the most beautiful open air clubs in the world, Fresh Island Festival will start with the performance of a legendary American star, SNOOP DOGG aka SNOOP LION.