Rob da Bank says: 'Hip-hip hooray! Here we are reaching our 6th birthday. Crack out the jelly and ice cream, unroll the Twister board and cover me in sticky pop if I'm not more excited than ever to be announcing our all ages extravaganza once more. As ever it's a veritable smorgasbord of talent. Music-wise people are always asking for more guitars so we have Richard Hawley, Levellers and Billy Bragg, pop and dance is represented by heavyweights Labrinth and DJ Fresh and we're mega chuffed rising stars Gabrielle Aplin and Tom Odell have chosen to come to the Camp. Throw in some legends like Toots and The Maytals, Musical Youth and Kid Creole and we're pretty confident everyone will be dancing on the grass!
Camp Bestival is about so much more than the main stage and we are really pleased to welcome Mr Tumble back as well as a festival exclusive from Horrible Histories and Erth's Dinosaur Zoo, whilst top comedian Alan Davies is joining us for the first time.
Our theme for 2013 Around The World is a truly global, magical mystery tour of faraway lands from Indian circuses to Italian pop-up restaurants and Belgian ska bands. Roll up roll up for the Greatest Show On Earth!'
Richard Hawley said of his headline appearance: "I am so chuffed to have been asked to headline this festival. I like the fact that there's an hour's silence on the Saturday to accommodate an ancient church service; most modern festivals would give that the rods and just steam roll over it. But mainly I am looking forward to making the folks happy at a great event like this, big old castle, ancient Jurassic coast, rock n roll, poetry and theatre."
Commenting on their exclusive appearance, the Horrible Histories team said "Beware all children, heads are going to roll! We can't wait to come to loathsome Lulworth when you'll find out just what a gruesome bunch us Barmy Brits can be!"
It's a feast of musical treats and no mistake at Camp Bestival 2013, with double Mercury Award nominee Richard Hawley heading up Friday night's entertainment and mercurial pop overlordLabrinth headlining Sunday night's finale and Saturday headliners Brightonian folk rock legendsLevellers who commented: "We never thought of ourselves as camp but we know we're going to fit right in at Camp Bestival because we just love to dress up as women and play campfire anthems!"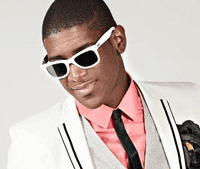 There really is a bounteous medley of aural action across the weekend for young and old too, with live sets from bass behemoth DJ Fresh, reggae giants Toots and the Maytals who will be bringing the musical sunshine and choral symphonic popsters The Polyphonic Spree who will not only be treating the Castle stage crowd to their own infectious grooves but will also be performing a very special Rocky Horror Show set in all its sing-along glory! Former chart topper Gabrielle Aplin will be showcasing her acoustic delights, BRITs Critics' Choice winner Tom Odell will be demonstrating just what all the fuss is about, Kid Creole & The Coconuts will make a very welcome return, I Am Kloot's acclaimed bittersweet tales will beguile, plus there will be national treasure and Dorset local boy Billy Bragg, dan le sac V Scroobius Pip and yes friends, The Cuban Brothers will be playing a mammoth three sets across the weekend, treating you to the best good time booty shakers from the 70s, 80s and 90s!
Plus we have audio visual amazingness from the inimitable DJ Yoda, Mancunian poet and iconJohn Cooper Clarke, heart stealing folk chanteuse Lissie, Liverpool's kings of baggy, The Farm,a joyously reunited Musical Youth, beatbox genius Beardyman, electro swingers The Correspondents and scrumpy and western specialists and all-round legends The Wurzels.
And there will be live sets from Mad Professor, Clean Bandit, London Grammar, Mikill Pane, The 1975, Fleetwood Bac, 'Introducing' Recreate 'Discovery' Live – A Daft Undertaking, Howard Marks, Lucky Elephant, Folk Idol – Folk From Around The World, Sexy Sushi, Ben Waters, Moulettes, Filthy Boy, Fake Bush, Mr B The Gentleman Rhymer, Lewis Watson, Jaws, Jaipur Brass Band, Kawa Circus, and J-Cats. We'll also be hosting a Dorset Bands Dayon the band stand and are on the lookout for Dorset's finest groups. Watch this space for more details of how you can get involved.
Camp Bestival is no slouch when it comes to the DJs either with, one of the originators on the ones and twos, Grandmaster Flash dropping the knowledge and actual DJing royalty with the one and only Sasha making his debut appearance at Lulworth Castle for what is destined to be a monumental set. The incomparable David Rodigan's Ram Jam will be laying down the reggae goodness and Andrew Weatherall and Sean Johnston's sublime A Love From Outer Space will be dropping the chugging house. Drum n Bass kingpins Fabio + Grooverider will be getting busy with the b-lines, all this plus Coldcut's Jon More, Dub Pistols head honcho Barry Ashworth,Xfm's John Kennedy, Balearic Brothers, Feeling Gloomy, Tythe, Coley From Luv*Jam and Camp Bestival favourites Sombrero Sound System.
As anyone who's ever been to Camp Bestival will know it's not just about the music as there's a whole world of incredible fun to be had with Over 100 Free Things for Kids to Do including arts, shows, workshops, funfair and so much more. For 2013 the Camp Bestival team have gone beyond the call of duty and really pulled out all the stops to create a host of new and fabulous attractions to keep you all on your toes.
We're completely over the moon to announce Horrible Histories will be performing their stage show Barmy Britain for the first time ever at a festival and it's exclusively for us! There will, of course be an appearance from Camp Bestival main stage legend Mr Tumble and brace yourselves Camp Bestival, we've got dinosaurs coming to Lulworth too, courtesy of Erth's Dinosaur Zoo. Be warned, these guys are so real you'll be wetting yourselves with excitement and you'll be able to pet them too! Mischief makers extraordinaire Dick n Dom will be on hand to keep you entertained and we'll also be celebrating the world's most successful rock 'n' roll band live at Camp Bestival with the company of West End hit show Let It Be who will be performing a selection of The Beatles' greatest hits on the Castle Stage.
During the daytime the Big Top will be abuzz with activity including The BRIT School, who will be joining us for the first time to premiere a brand new festival exclusive dance theatre performance, incorporating infectious music and songs inspired by our Around the World theme plus the Black Eagles Circus and The Royal Albert Hall Ginornmous Percussion Orchestra.
We'll also have world record holding beatboxer Shlomo and his Beatbox Adventure for Kids, Cando2 a youth dance performance company and part of the renowned Candoco Dance Company featuring disabled and non-disabled dancers aged 14-25, the Roundhouse return with a brand new theatre show, called Gloria and the Explorers and Little Sunshine and Little Rainfall invite you to their magic garden for an enchanting Japanese musical theatre show. TheCamp Bestival Panto is back and this year it's Alice in Wonderland and we'll have one of the UK's leading choirs, the London Lucumi Choir, an Afro-Cuban community choir, plus everybody's favourites, the incredible Insect Circus!
We are very excited to announce a fantastic new addition to our Camp Bestival venues: Dance Space. For the first time ever at any festival, we have gathered together the UK's leading contemporary dance companies and schools, including, the UK's most in demand contemporary dance/theatre touring company, Matthew Bourne's New Adventures, plus Trinity Laban,Candoco and the BRIT School. Learn how dance can be creative, expressive and rewarding, and discover moves you never knew you had in you!
The Dingly Dell has been completely transformed featuring all new attractions in the day, with nature, craft and wilderness skills workshops and at night, see the woods come alive with light and wonder as the creatures of the forest awaken with magical fire and sculptural creations fromMechanical Menagerie, fantastical tales by Gideon Reeling, and dancing shadow puppets!
And that's not all as we will have comedy from the funniest thing about QI, Jonathan Creek himself, Alan Davies, We also welcome the return of the mouth-watering Young British Foodies tent, plus there will be magic and mayhem with a Kids Disco in Bollywood every day, workshops from the Tate, BFI Film Club, Freestyle Sports Park, the Four Corners Treasure Trail which you can do anytime across the weekend, Lost & Found hosting 80 Games Around the World and the Junior Binocular Football World Cup Championship, Morris Dancing, Jousting, Maypole dancing and Bigtopmania Kids Theatre and Circus.
Phew! And breathe… We really have got a jam-packed jamboree of joy for you all this year and there's still a few more tricks up our sleeves so please check www.campbestival.net and ourFacebook and Twitter for all the latest news.
LINE UP:
LIVE: RICHARD HAWLEY / LEVELLERS / LABRINTH / DJ FRESH (LIVE) / TOOTS AND THE MAYTALS / GABRIELLE APLIN / THE POLYPHONIC SPREE / TOM ODELL / KID CREOLE & THE COCONUTS / I AM KLOOT / BILLY BRAGG / DAN LE SAC V SCROOBIUS PIP / THE CUBAN BROTHERS / DJ YODA (LIVE AV SHOW) FEAT. THE TOOTSIE ROLLERS / JOHN COOPER CLARKE / LISSIE / THE FARM / MUSICAL YOUTH / BEARDYMAN / THE CORRESPONDENTS / THE WURZELS MAD PROFESSOR / CLEAN BANDIT / LONDON GRAMMAR / MIKILL PANE / THE 1975 / FLEETWOOD BAC / 'INTRODUCING' RECREATE 'DISCOVERY' LIVE – A DAFT UNDERTAKING / HOWARD MARKS / LUCKY ELEPHANT / FOLK IDOL – FOLK FROM AROUND THE WORLD / SEXY SUSHI / BEN WATERS / MOULETTES / FILTHY BOY / FAKE BUSH / MR B THE GENTLEMAN RHYMER / LEWIS WATSON / JAWS / JAIPUR BRASS BAND / KAWA CIRCUS / J-CATS
DJs – ROB DA BANK AND FRIENDS: GRANDMASTER FLASH / SASHA / DAVID RODIGAN'S RAM JAM / A LOVE FROM OUTER SPACE / FABIO + GROOVERIDER / JON MORE (COLDCUT) / BARRY ASHWORTH / JOHN KENNEDY / BALEARIC BROTHERS / FEELING GLOOMY / TYTHE / COLEY FROM LUV*JAM / SOMBRERO SOUND SYSTEM
ENTERTAINMENT: HORRIBLE HISTORIES: BARMY BRITAIN (FESTIVAL PREMIERE AND EXCLUSIVE) / ALAN DAVIES / MR TUMBLE / ERTH'S DINOSAUR ZOO / DICK N DOM / LET IT BE / BRIT SCHOOL / BLACK EAGLES CIRCUS / ROYAL ALBERT HALL GINORMOUS PERCUSSION ORCHESTRA / SHLOMO'S BEAT BOX ADVENTURE FOR KIDS / CANDO2 / GLORIA AND THE EXPLORERS / LITTLE SUNSHINE, LITTLE RAINFALL / ALICE IN WONDERLAND PANTO / LONDON LUCUMI CHOIR / INSECT CIRCUS / MATTHEW BOURNE'S NEW ADVENTURES / TRINITY LABAN / CANDOCO / MECHANICAL MENAGERIE / GIDEON REELING / SHADOW PUPPETRY & STORYTELLING / CRAFT AND NATURE WORKSHOPS / YOUNG BRITISH FOODIES / TATE WORKSHOPS / BFI FILM WORKSHOPS / THE FOUR CORNERS TREASURE TRAIL / LOST & FOUND / MORRIS DANCING / JOUSTING / FREESTYLE SPORTS PARK / KIDS BIG ART VILLAGE / MAYPOLE DANCING / BIGTOPMANIA KIDS THEATRE AND CIRCUS