Commenting on his Sunday night Bestival Headlining set, Elton John said: "I haven't played any of the major festivals in the UK in recent years, so when the opportunity to play Bestival came up I was very interested. I've heard that the Bestival audience comes in fancy dress and I can't wait to see that, they must all look amazing from the stage. At various times I have worn enormous feathered head-dresses, cloaks, hot pants, jumpsuits, clown suits, Donald Duck, Minnie Mouse, French Maid, The Eiffel Tower and The Statue of Liberty onstage! Wearing fancy dress makes us all feel less inhibited so I think it's a great way to enjoy live music.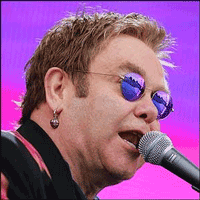 "2013 marks the 40th anniversary of the release of the Goodbye Yellow Brick Road album, so you can expect to hear several tracks from that album. My shows always involve audience participation, singing and dancing, so make sure there is plenty of room for movement inside those fancy dress costumes!"
Taking time out from splicing the mainbrace, Rob da Bank said: "So here we are…our tenth birthday…like a small child proudly entering double figures…but here's Bestival still wearing ill fitting shorts and running about with grazed knees giggling in the sunlight…Happy days! After 10 years of running our beloved festival, Bestival is still as psychedelically wondrous to us as the September day in 2004 when we first threw open the gates. 2013 will be a vintage year. No increase in capacity but more land, a raft of exciting changes around the site including some great new spaces and all dressed and made up in Bestival's signature style.
"Band and DJ wise we've cast our net far and wide… as ever Bestival 2013 will be a magical mix of the old and the new, the vintage and classic rubbing shoulders with the ultra modern and leftfield. From one of the biggest selling artists of all time and certainly the best at fancy dress, Elton John, through the party blazing hip-hop of Snoop Dogg through amazing rare shows from the likes of The Knife, to the newest of the new bands and acts that I'm so excited about like Jagwar Ma, Merchandise and Cashmere Cat plus literally the finest selection of house and techno DJs we've ever had from Richie Hawtinand Carl Cox to Besti stalwarts Erol Alkan and Annie Mac – this will be our best Bestival yet, so don't miss out!"
Well, what can we say? In a UK festival exclusive and playing his first major festival set on home soil in many years, we're over the moon that Elton John and his band will be headlining Sunday night at Bestival! Very probably pop music's most outrageous son, Sir Elton Hercules John's reputation as an incendiary live act who pulls out all the stops to put on a scintillating show filled with glitz and glamour makes him, without any shadow of a doubt, the perfect megastar to bring the magic and mayhem of Bestival's tenth birthday to a close. After partying at the original IOW festival as a young musician in the late 60s we're very proud that Elton finally gets to perform on the Isle of Wight at Bestival. With more than 30 albums and over 60 UK chart hits to his name, Sunday night is guaranteed to be full-on sing-along good times. We've already started stockpiling the platform boots, feather boas and glitter. It's going to be a proper party!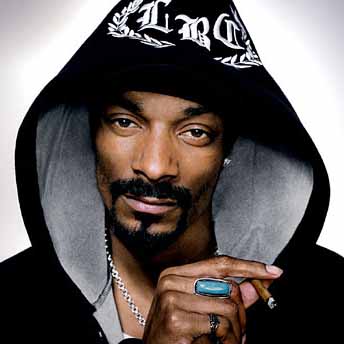 With Sunday night well and truly taken care of, we are beside ourselves with joy to announce that the Doggfather himself Snoop Dogg will be wowing the Bestival main stage crowd as our Saturday night headliner! Hip-hop icon, pop culture phenomenon, izzle speak don and quite simply one of the most gifted spitters ever, Snoop Dogg's live show takes no prisoners with his laidback flow capping an almost endless catalogue of super-fat beats. With a forthcoming album produced by Major Lazer and some of hip-hop's biggest anthems under his belt, you can expect Saturday night at Bestival to blow you away.
We have, of course, got plenty more amazing live acts coming aboard including the mighty M.I.A with a UK festival exclusive set and anthemic Scottish four-piece Franz Ferdinand playing an English festival exclusive. We're also very pleased to announce the welcome return of psychedelic bliss merchants The Flaming Lips playing a UK festival exclusive set, off the wall Swedish art-pop duo The Knife, rap music revolutionaries Wu-Tang Clan, the unpredictably chameleonic Bombay Bicycle Club playing an English festival exclusive set and neo-soulsters The Roots playing a UK Festival exclusive set.
Plus we'll have knock-out appearances from majestic indie pop stalwarts Belle & Sebastian, beguiling chanteuse Jessie Ware, the deservingly hyped Disclosure, BBC Sound of 2013 winner Tom Odell, the incomparable Sinead O'Connor, disco overlords Chic featuring Nile Rodgers, Warp legend Squarepusher, a live set from dancefloor smashers Hot Natured, the hottest rapper in the world Angel Haze,kaleidoscopic choral collective The Polyphonic Spree, quite possibly the greatest guitarist of his generation, Johnny Marr and indie giants Bastille. In what are the first festival shows confirmed for both bands this year, we'll have mind-bending riffs from Peace and blistering RnB from The Strypes, who have been getting everyone from Elton John to Noel Gallagher out on the town to check out their brilliant live show. We will also be welcoming next level drum n bass behemoth DJ Fresh, Dexys performing their acclaimed show "One Day I'm Going to Soar" plus a few Dexys favourites, chart bothering juggernautRudimental, woozy garage rockers The Walkmen and legendary Mancunian poet John Cooper Clarke.
And that's not all as we will have live sets from Lissie, The Wonder Stuff, Caravan Palace, The Cuban Brothers, Matthew E White, While She Sleeps, Merchandise, Mikill Pane, True Tiger, Sexy Sushi, Is Tropical, Skaters, Lulu James, Swim Deep, Fleetwood Bac, Jaipur Brass Band, Kawa Circus, Lewis Watson, Jaws and J-Cats. And we've still got lots more live acts to announce!
Stepping up to the ones and twos on a mission to move your dancing shoes are a whole host of groove controllers including the Plastikman himself Richie Hawtin, techno don Carl Cox, Bestival favouriteAnnie Mac Presents, Detroit via Berlin techy house hero Seth Troxler, Mark Ronson going back to back with Zane Lowe in their A-Yo guise, new beat tzar Julio Bashmore, house doyen Maya Jane Coles, omniscient eclecticist Erol Alkan, the sublime reggae of David Rodigan presents RAM JAM, fathomless fiend Dixon, legend of the deep Kerri Chandler, trailblazer Eats Everything, Numbers featuring Jackmaster, Spencer, Redinho, Sophie and special guest Rustie, the future funky dub love of Joy Orbison, the fabled Fabio + Grooverider and a full on Hospitality Bestival takeover, hosted byWrec & Dynamite and featuring High Contrast, Danny Byrd, Nu:Logic and Fred V & Grafix.
Plus we'll have speaker splitting action from Marcel Dettman, DJ Yoda, The Daft Punk Tribute Night in The Hidden Disco, Redlight, Bondax, Heidi, Ed Rush, Fake Blood, Jesse Rose, Justin Robertson, Andrew Weatherall And Sean Johnston's A Love From Outer Space, Ben UFO, Cyril Hahn, Daniel P Carter, Catz N Dogz, My Love Is Underground, Cashmere Cat, Krankbrother, Ben Pearce, Dollop DJs, Alexander Nut, Roska, Bodhi, Kry Wolf, Coley From Luv*Jam, Crispin J. Glover and Bad Zuke with many more still to come.