Renowned across Europe for its unrivalled beach side setting nestled on the stunning Turkish Riviera at the super chic five star Hillside Su Hotel, SunSplash seamlessly combines a music festival with style, travel and serious dance music in one, merging a heavyweight dance music line up with a luxury holiday destination which unfolds as an exclusive beach party by day and night. Far from the muddy fields and long queues of rainy and expensive UK festivals!
To retain its renowned intimate and exclusive vibe SunSplash welcomes only 400 international and local guests, guaranteeing a friendly atmosphere, along with a top-notch programme for music lovers, at SunSplash Antalya, everyone gets a VIP experience, sensational accommodation, beautiful Antalya sunshine and unrivalled hospitality!
Confirmed 2013 line up so far:
Norman Jay MBE
with over two decades of Djing under his belt he is arguably one of the finest and most respected Dj's in the world today and will be providing the Antalya Good Times with some of the finest sun beat tunes.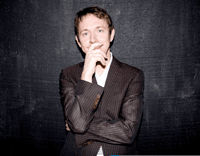 Gilles Peterson a man who joins all the dots' between artists, producers and styles breathing fresh air on the dancefloors of the world with his unique selection of music rarely heard elsewhere.
Kirk Degiorgio a seriously heavyweight DJ and producer with a unique, individual sound, beautifully combining elements of jazz, soul, techno and funk into electronic tracks.
Koreless creates music that some spend a lifetime trying to achieve, throwing his beats against a beautifully woven tapestry of cascading ambiance.
Other acts also confirmed for 2013 are Phil Asher, Rainer Trueby, Zaf Chowdry, Martin 'Atjazz' Iveson. Lefto, Ahu, DjSoulprovyder, Kaan Durazat, more line up announcements to follow shortly.
Promoter Serkan Cetin says: "The 2013 edition of SunSplash Festival is the 5th edition and sees the coming of age of this boutique and intimate week of fine music in the sun. This is a truly unique experience, combining luxury travel, good living and fine cuisine with some of the best dance music in the world"
SunSplash Antalya is truly a festival with a difference – the venue offers guests spectacular sea-view rooms on the private beach front, along with daily Yoga classes, a top notch spa for all needs to leave SunSplash refreshed and invigorated, as well as having partied to some of the finest dance music around from the soulful side of the spectrum.
Accommodation inclusive packages start from £320 per person for 3 nights, and £500 per person for 7 nights accommodation – including breakfast and dinner each day, use of luxury spa, sauna, gym, Yoga lessons, and all SunSplash music seminars and workshops. Full list of onsite activities is below.
SUNSPLASH ONSITE ACTIVITIES:
Yoga
Start and finish your day with Yoga; sunrise and sunset sessions are on offer daily and included in the festival package fee. Classes are given by teachers from the excellent Cihangir Yoga School in Istanbul.
Spa Therapies and Treatments
For some serious pampering look no further, the Hillside Su hotel has one of the best spa centres in Turkey with massages and body treatments that include; Magic Hot Stones, Reflexology and, wait for it; Body Coffee Hydrating Body Wrap.
Sports and Fitness Classes
The fitness centre has a modern gym and various studios for classes that include: Pilates, Tae-Bo, Circuit, Boot Camp, Power Yoga, Aero Step and Aqua Gym. Squash and tennis are also available.
Tennis
2 fantastic tennis courts await those in the mood to swing.
Trekking
The trek to the summit of Mount Tahtali is a thrilling way to spend half a day in Antalya Province. The walk takes around 4-6 hours or so from the starting point in the village of Beycik. For those who just fancy the view, a cable car which runs every 20 minutes or so.
Kids Club
There is a world of adventure waiting for younger guests. Aside from the kids club, crèche and amenities at Hillside Su, there is also a fantastic Aquapark directly next door with mega slides, pools and even dolphins!